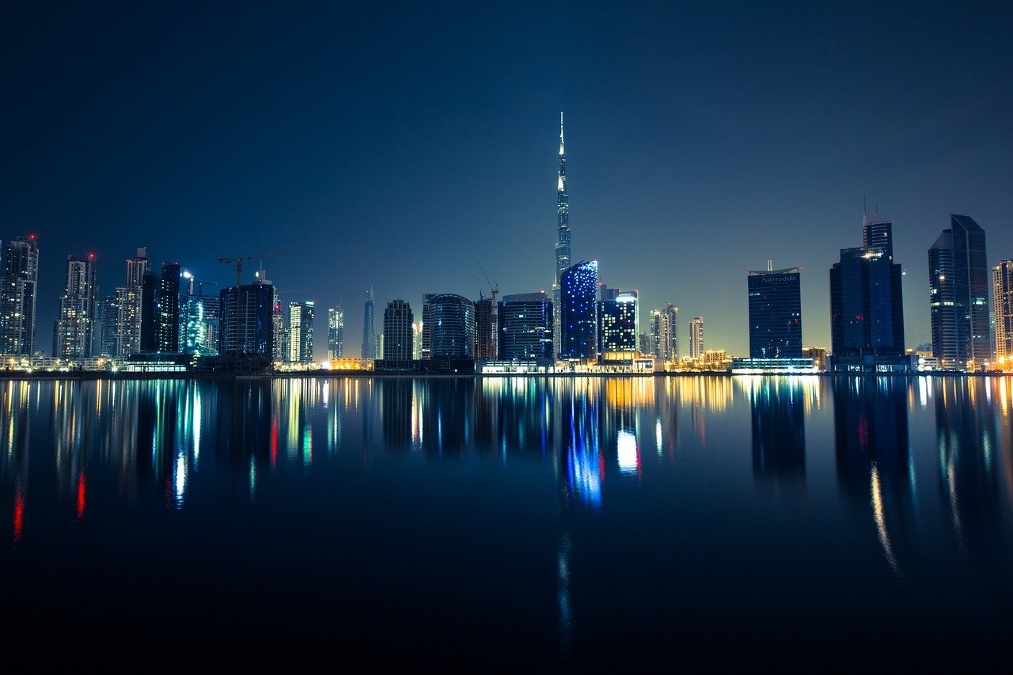 Dazzling Dubai – the Middle East's City of Gold
Bigger, better and blingier than anywhere else on earth, the City of Gold is a gem of a cruise destination
Home to the world's only 'seven-star' hotel, the tallest building on the planet, and the largest designer shopping mall that would take days, possibly weeks, to explore, it's no wonder Dubai is one of the globe's most visited destinations.
If it's luxury you're looking for there's no finer example than this capital of opulence where helicopters are used like taxis, beach butlers will do anything to keep guests happy (I once watched one walk into a swimming pool fully-clothed in a top hat and tails to deliver a bottle of bubbly on a silver tray to one VIP patron) and hotel rooms come submerged in the world's biggest (naturally!) aquarium so you can count fish instead of sheep when you're ready to sleep.
And just to prove it is the land of superlatives, Dubai is gearing up to host the next World Expo – opening October 2021 – while it's about to scoop the Guinness World Record for the world's largest dancing fountain where jets will shoot water 105 metres (that's taller than Big Ben and the Statue of Liberty) into the air in time to music.
Now a modern metropolis of futuristic skyscrapers that twist, boast roof-top pools and helipads, and entire worlds, and islands, created out of dredged-up sand off shore, Dubai has metamorphosed from a humble Gulf trading centre in little over 40 decades.
It's the world's fastest-growing city, home to a melting pot of cultures and is a fascinating clash of old meets super shiny and new. A cruise destination in its own right, as well as a port stop on world voyages and myriad itineraries, Dubai is a gem to visit all year round.
As you'd expect, the Dubai cruise terminal, Port Rashid, is sleek, modern and big. Spanning more than 36,500 feet and with streamlined check-in facilities, it is the home port for six of the world's leading cruise lines. 
MSC Cruises, Royal Caribbean, P&O Cruises, Celebrity Cruises, Costa Cruises and Tui Cruises all operate round trip Dubai cruise itineraries for the Middle East cruise season which runs from November to March.
There's a tourist help desk, duty free outlet, café, restaurants, money exchange and ATM at the cruise terminal, which also offers free Wi-Fi. There are plenty of taxis to shuttle guests into Dubai – the Dubai Mall is a ten-minute ride away. You can also get free shuttle buses to most malls. It's a 15-minute ride to the airport.
Burj Khalifa
After walking the red carpet at Dubai's Port Rashid – yes they do everything in style here including ensuring you make a grand entrance – head for lunch at At.mosphere on the 122nd floor of the Burj Khalifa, the world's tallest building.  It takes just three seconds from the ground floor and after such an ear-popping ride, drink in the jaw-dropping views.
Marvel at Dubai splayed out below, the buildings hugging the coastline, with Shaikh Zayed Road – the main artery – connecting everything. Beyond the city, the desert stretches as far as the eye can see.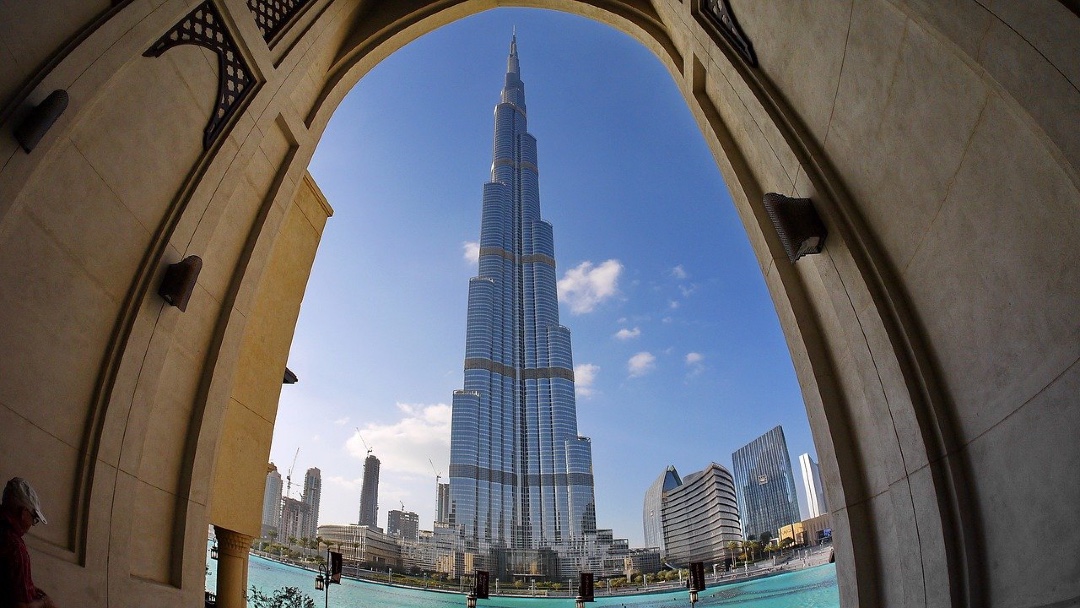 The Burj Khalifa is the world's tallest building 
Lunch is a chic affair with cocktails on tap. Tom Cruise hung out here – literally – while making Mission Impossible: Ghost Protocol, which brought traffic to a standstill as he performed his own stunts on the outside of the building.
The Creek
Next stop is a far cry from the high life – a sedate wooden dhow ride across the Creek. This is where traders have always plied their wares from the world's most expensive spice, saffron, to gold.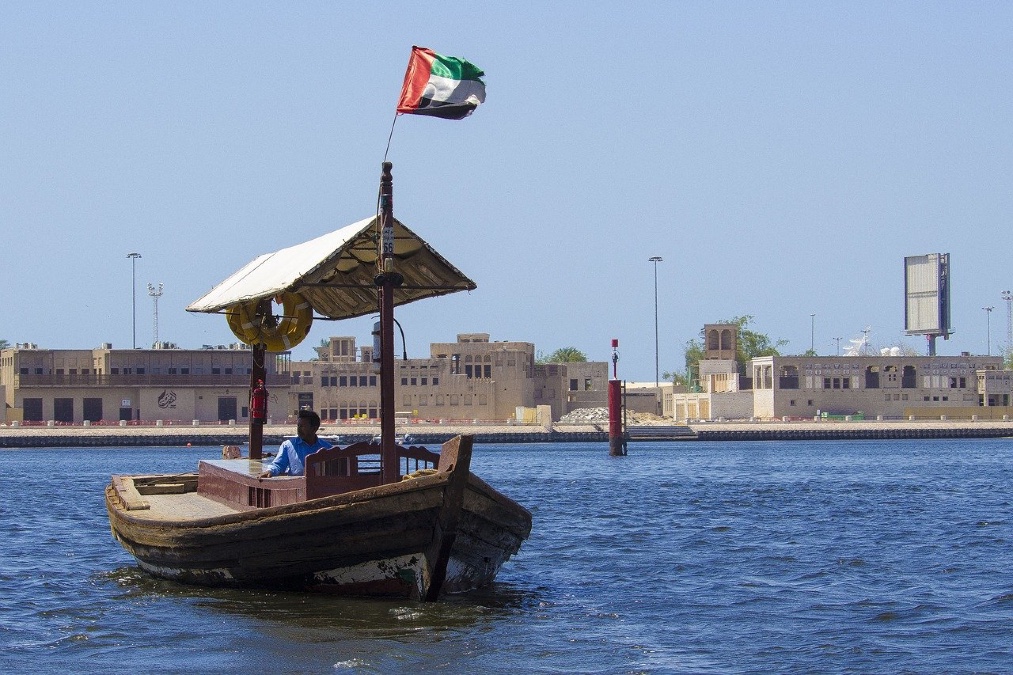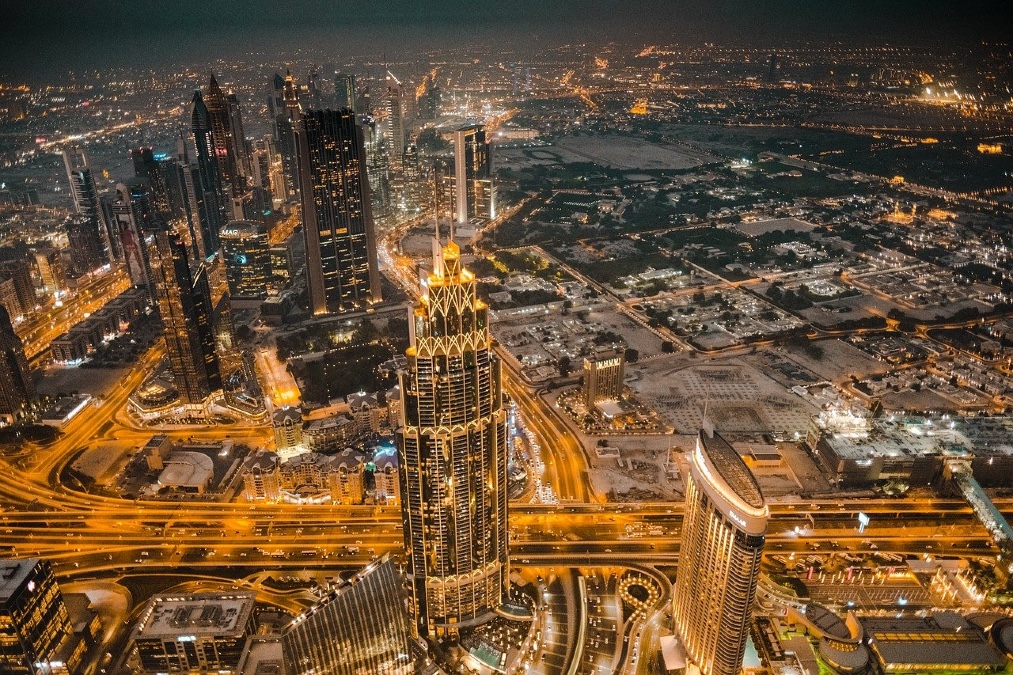 Gold Souq
Off the boat, it's just a stroll into the gold souq – decked with twinkly fairy lights – where diamonds and other precious gems the size of fists are on show. Shop owners are happy for you to try on all the bling – I fancied a Rolex with slabs of emeralds, diamonds and ruby on every side but lost count of all the 00000s on the end of the price tag – and it's a fun way to see how the other half live, though there are some bargains to be had, too. Plenty of bride and grooms-to-be combine shopping for an engagement ring with their annual holiday as the price of gold and gems can be so good here.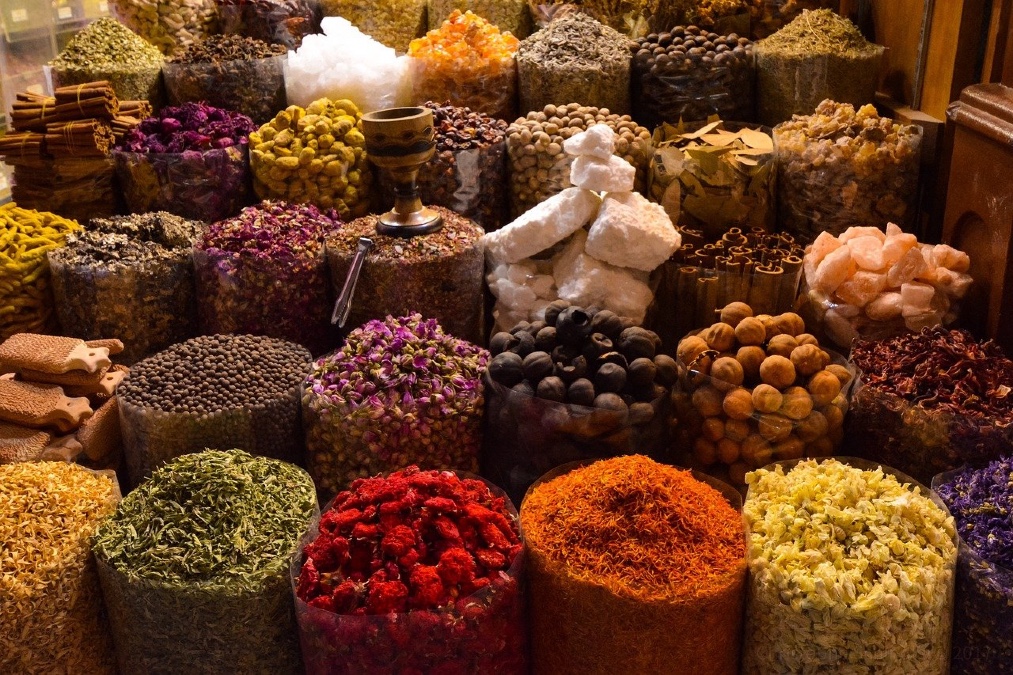 Colourful spices in the Gold Souq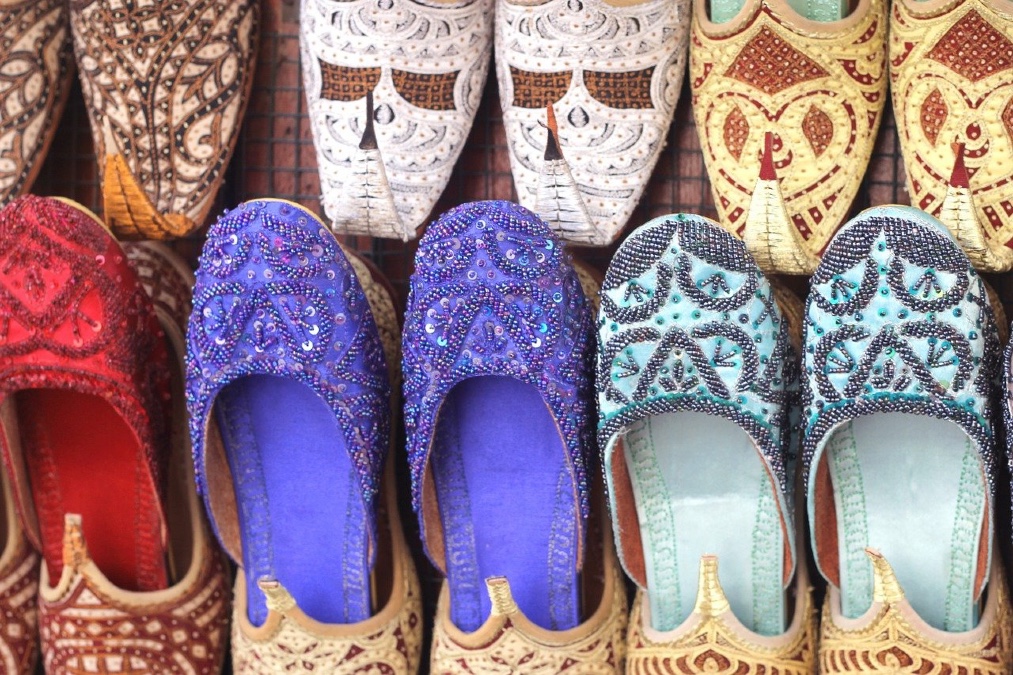 Souvenirs galore are on offer
Burj al Arab
Be sure to get a glimpse of the beautiful Burj al Arab though you can't enter without a reservation and the waiting list is long. If you're desperate for a peek inside – and it's worth going just for the smell alone, it's the scent of money – then make a reservation when you book your cruise. There are belly-dancing displays at Al Iwan, the hotel's Arabian buffet restaurant, and a wall-to-ceiling aquarium at the underwater seafood restaurant, Al Mahara.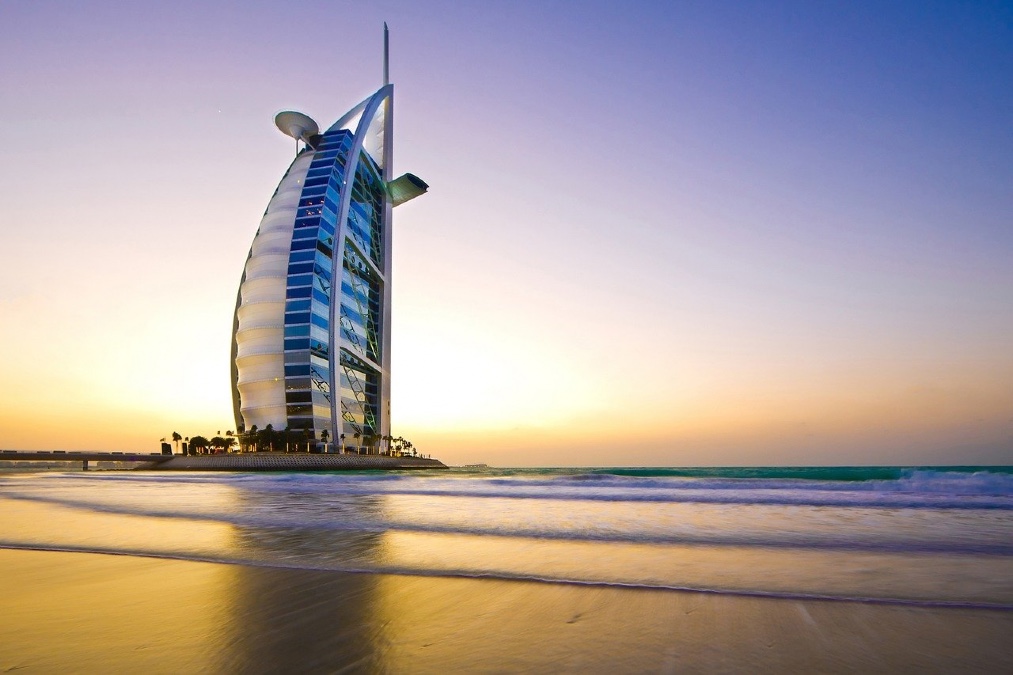 The iconic 'seven star' Burj al Arab 
Arabian Adventure
If you're staying overnight, which a lot of cruises do, then you'll have plenty of time for your own Arabian adventure – dune bashing on a desert safari.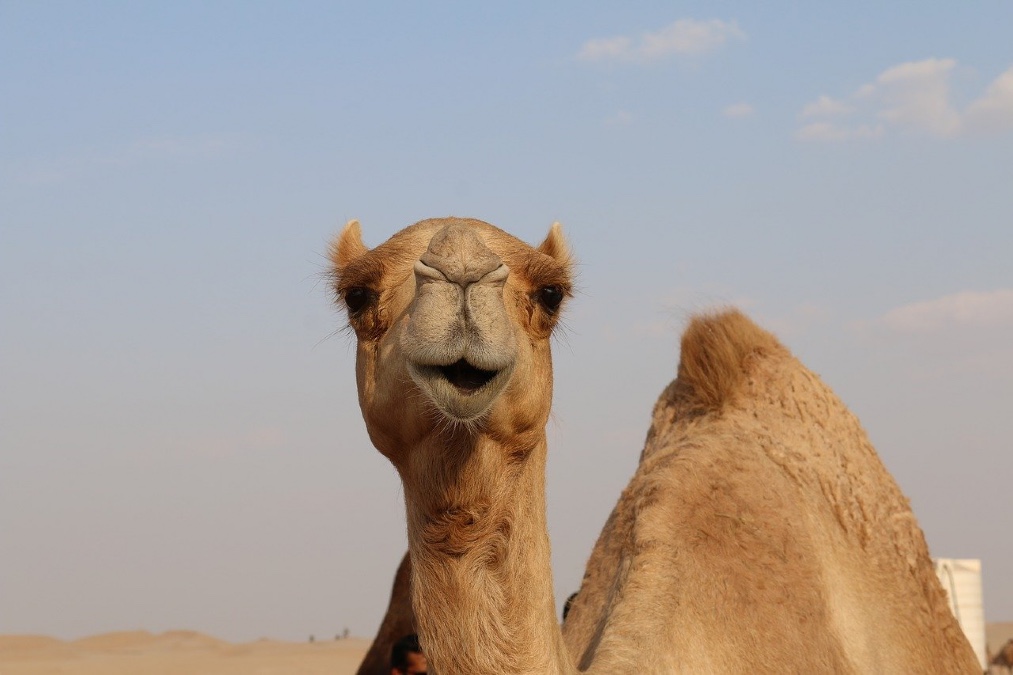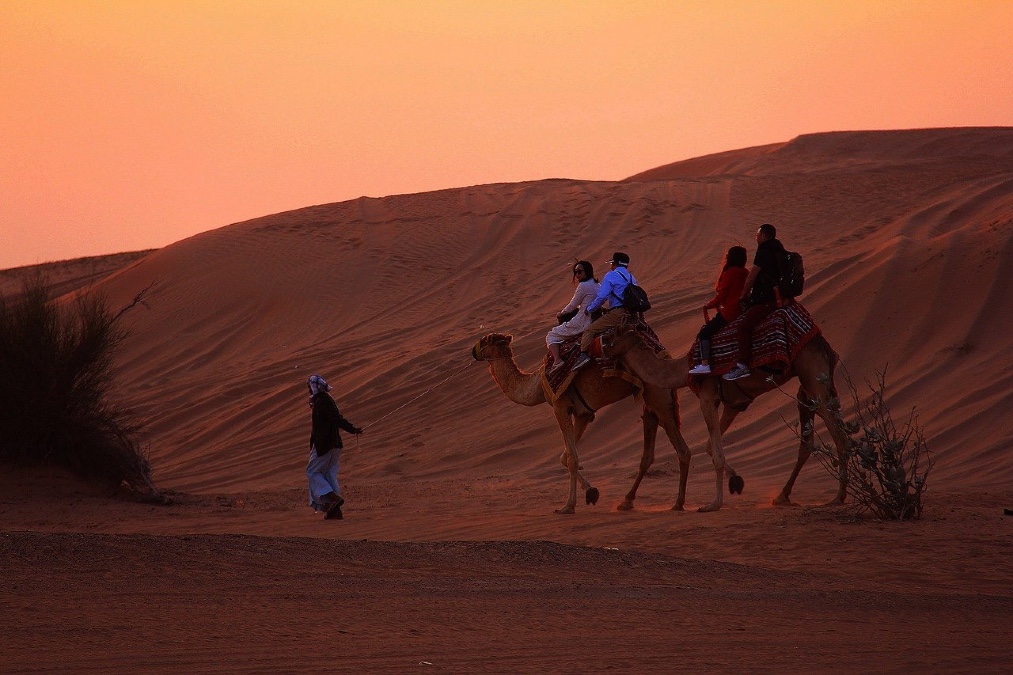 Scream as your driver takes you over the rolling sand dunes at full throttle then into the desert for a Bedouin camp experience. Ride a camel, get a Henna tattoo, enjoy a three-course Arabic buffet plus falcon viewing, belly-dancing and even sandboarding.
It's a high-octane safari which all the family will love.
First the good news for all sun-worshippers: Dubai is hot. You're guaranteed year-round sunshine with the mercury going over 50 degrees at the height of summer.
It never rains. I lived there for five years and saw rain twice in all that time. It's so rare that the children are sent home from school when there's just a few drops – and people go out to dance in it when it's bouncing off the sidewalk (everything is American over there so don't even think about saying pavement as no-one will know what you're talking about.)
So that means you can cruise there all year round, though avoiding the hot, sticky summer months is advised so you can actually escape the fierce air-conditioned malls and hotels to venture outside.
The seven-star Burj Al Arab, minimal chic Armani Hotel Dubai at the Burj Khalifa, Palazzo Versace…the impressive list of world-class hotels here goes on and on. But why not get a glimpse into maritime history, as well as a royal cabin with a view, by staying at The Queen Elizabeth 2 Hotel?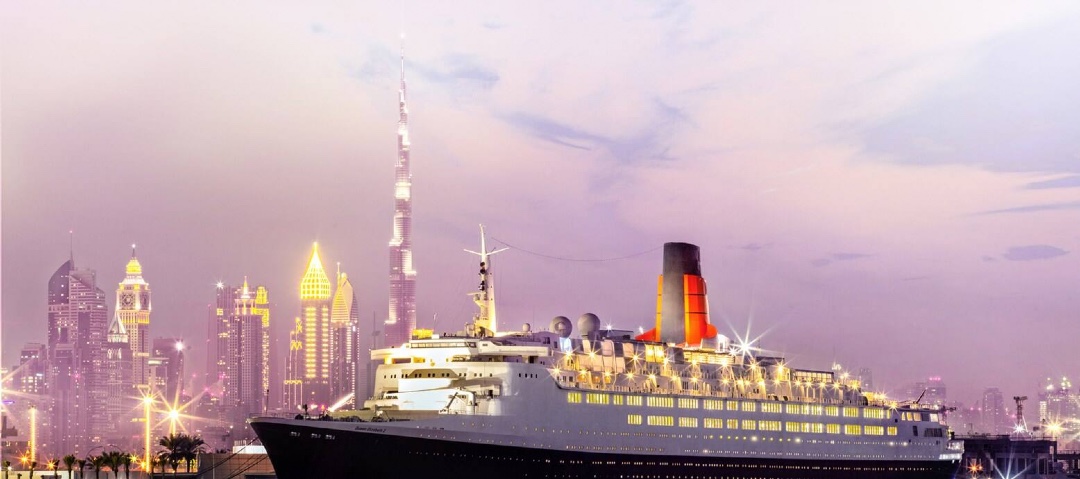 From iconic ocean liner to floating hotel, the QE2 is a piece of maritime history
The darling of the rich and famous – Nelson Mandela, David Bowie, Elizabeth Taylor and Buzz Aldrin all sailed on her – the QE2 was once the world's most luxurious ocean liner.
She's now docked at the Mina Rashid marina and has been transformed into a floating hotel complete with restaurant, heritage site, concierge and a pedigree like no other. It's the ultimate place to stay for cruise lovers.
Dubai is a designer label capital with its malls being destinations in their own right. The Dubai Mall is the world's largest mall, and as well as featuring the most glamorous of brands in Fashion Avenue – Prada, Dior, Gucci, and Bloomingdales are all here – and 1200 shops, there's also an indoor skating rink, an aquarium and underwater zoo, KidZania (a brilliant experience for children who get to 'work' as everything from firefighter to McDonalds worker), and a Rainforest Café. No wonder it's the world's most visited mall.
If that's not enough excitement for your credit card, there's also Mall of the Emirates, which has supermarkets as well as homes stores, and all our usual High Street favourites; Dragon Mart, where you can explore Chinese products and my personal favourite, Dubai Marina Mall, which has everything but is small enough to navigate in a few hours.
No culinary visit to Dubai is complete without brunch – a huge affair on a Friday which resembles the most lavish British wedding reception without the bride and groom. They're available at most hotels, but it's best to book in advance as they're so popular.
My favourites include BiCE Mare, an Italian fine dining brunch at Souk al Bahar, Downtown; Maya, a Mexican feast for all the family at Le Royal Meridien Beach Resort & Spa, Dubai Marina, Nobu, the world-famous Japanese at Atlantis The Palm and The Secret Brunch at Palazzo Versace which includes a performance by an opera singer. They all start at around 400dhs plus (£80) per person without alcohol, and more with, but you haven't experienced Dubai if you haven't done brunch, so it's worth every penny.
But for an authentic culinary experience make like an expat and head to Ravi's in Al  Satwa where you can eat Pakistani dishes in the tiniest restaurant – every dish is dirt cheap and bursting with flavour.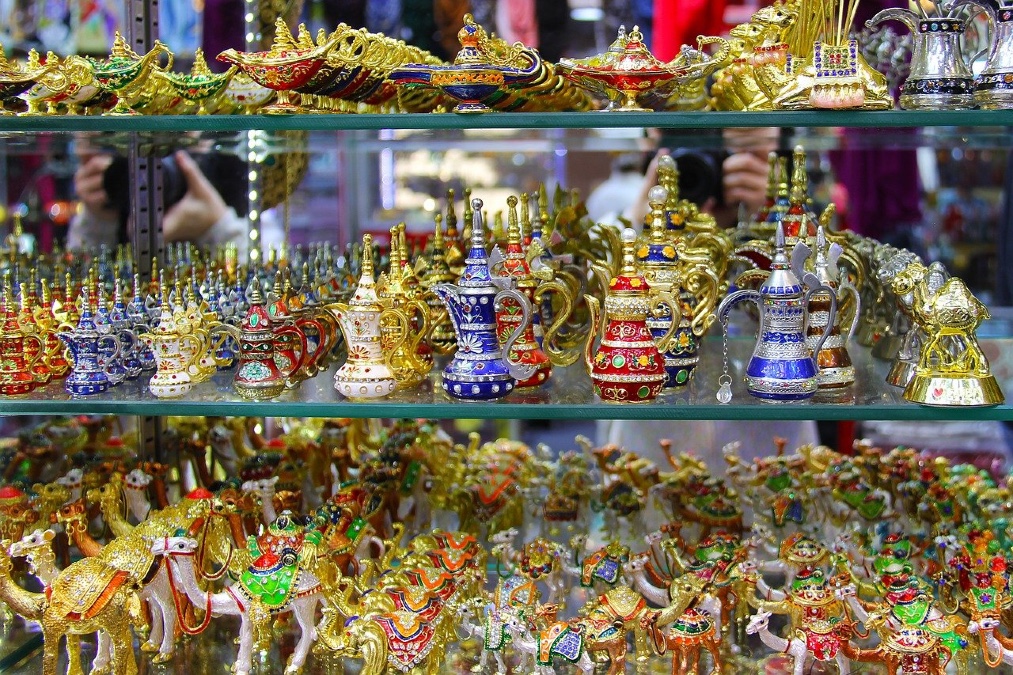 All the glitters is not always gold in Dubai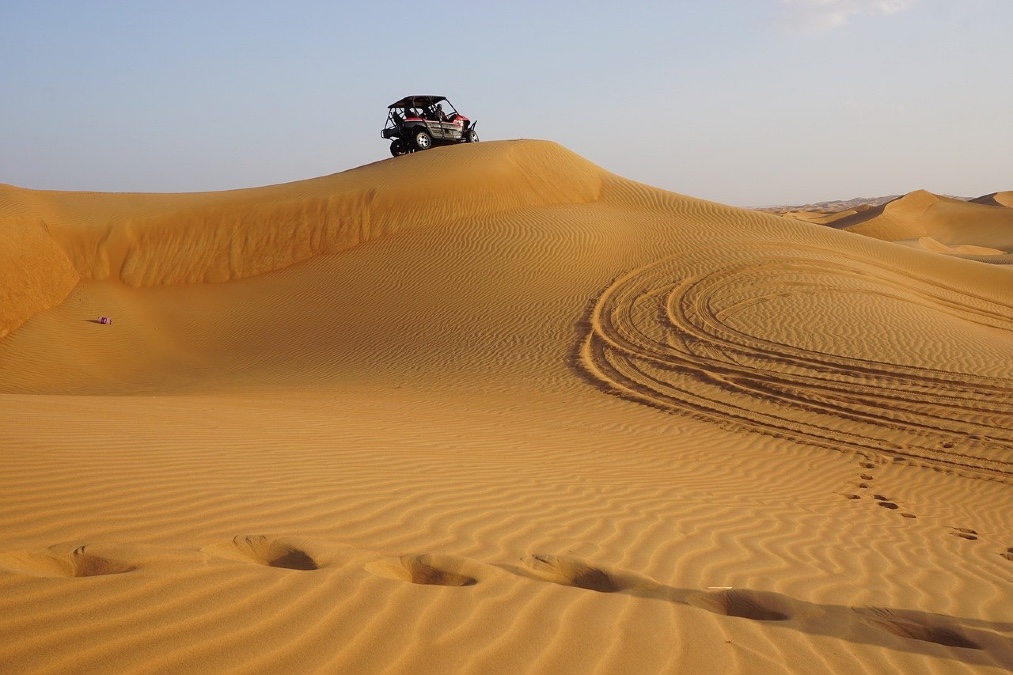 Dune bashing is a golden opportunity in the Dubai desert
As the emirate with the biggest, the largest and the best of everything, Dubai really is making its mark on the world's cruising map. There's plenty to do and see for all ages in a day or for a week and with its Middle-East-meets-West vibe and year-long sunshine, it's fast becoming a booming cruise hot-spot.