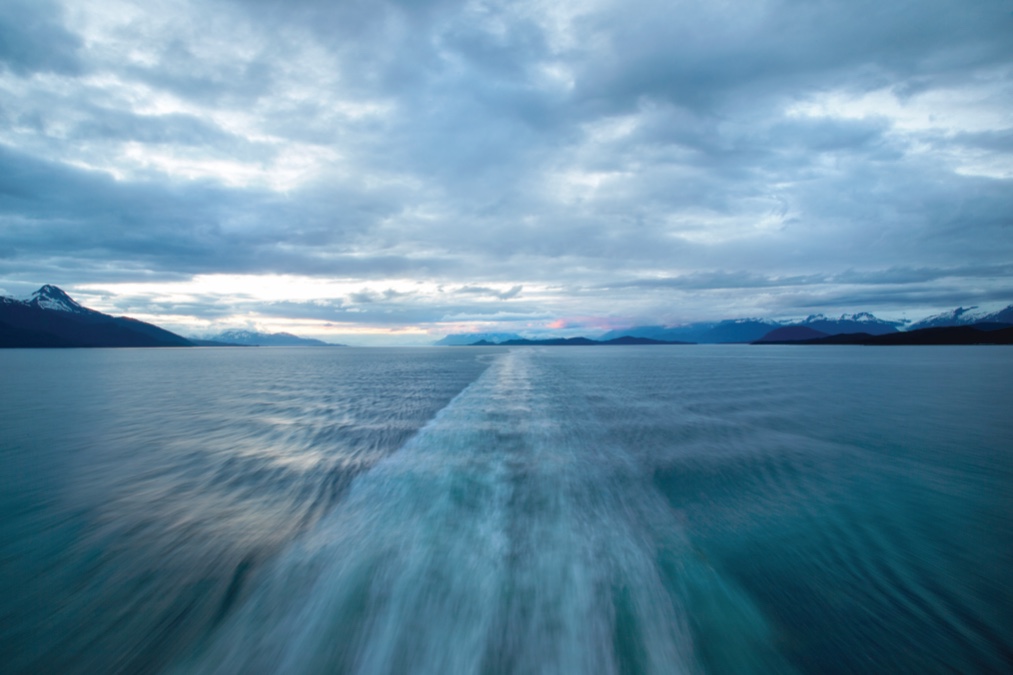 Eco Cruising: Going Green To Save The Blue Planet
Eco cruising not only means exploring the world's oceans but learning just how vital protecting them for future generations is.
That's why as more Brits choose to cruise – a record-breaking two million according to the latest figures published by the Cruise Lines International Association (CLIA) – the cruise industry is doing everything it can to protect the environment, marine life and the communities who rely on the sea for their livelihoods.
Oceans make up 71 per cent of the globe and so it makes sense for the cruise industry to be committed to preserving and sustaining the waters they sail in, as their very business depends on it.
Cruise lines are making environmental concerns a priority and using knowledge and technology onshore and onboard their ships, to reduce pollution and their environmental impact.
Hurtigruten is rebuilding existing ships to run on a combination of large battery packs and biogas produced from organic waste such as dead fish
Princess Cruises and Holland America Line use shore power to charge up their ships, reducing the need for diesel, and Carnival's Mardi Gras, which was due to debut later this year before the coronavirus pandemic hit the industry, will run on liquefied natural gas (LNG), known as the world's cleanest burning fossil fuel with nearly zero emissions.
Many cruise ships are fitted with exhaust gas cleaning systems to slash emissions and CLIA is working with the International Maritime Organisation to require all ships to use low-sulfur fuel.
And to ensure water conservation, many ships use advanced waste water purification systems at sea while, of course, no one ever discharges untreated sewage into the oceans.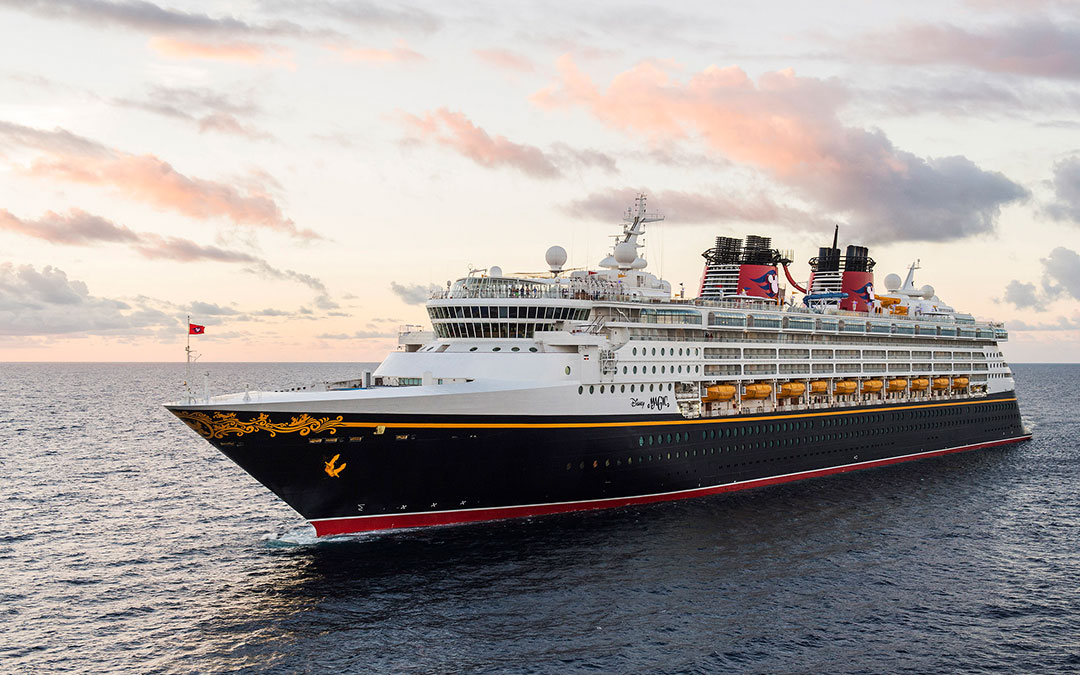 Disney Magic – Disney was the first passenger cruise line to use a non-toxic hull coating to increase fuel efficiency
Even small changes make a big difference where eco cruising is concerned. Disney was the first passenger cruise line to use a non-toxic hull coating to increase fuel efficiency, and excess heat from power generators is rerouted to power evaporators that turn seawater into drinkable water.
Oceania has coated its windows with a special film to lessen the impact of heat from the sun and help reduce air-con costs. It has also installed computer software to monitor the ship's energy efficiency and performance.
Cunard's Queen Mary 2 has sea water temperature monitors that collects data and transfers it via satellite to the European Space Agency for use in its modelling of climate change patterns.
Norwegian Cruise Line Holdings, which operates Norwegian Cruise Lines, Oceania Cruises and Regent Seven Seas Cruises, is a big advocate of eco cruising and has eliminated single use plastic straws across its fleet of 26 ships – a reduction of 50 million straws per year. But this is just the beginning.
Oceania Cruises and Regent Seven Seas Cruises will also eliminate more than five million plastic bottles per year, after partnering with Vero Water to provide purified still and sparkling water served in re-usable dishwasher-safe glass bottles.
The sustainable alternative will also reduce carbon emissions and the fleets' carbon footprint. 'Working together, we anticipate preventing millions of single-use plastic bottles from ever being produced, shipping and ultimately ending up polluting the environment,' says David Deshe, Vero Water founder.
Royal Caribbean, along with sister brands Celebrity Cruises and Azamara Club Cruises, wants to go single-use-plastic-free and reduce the use of plastic throughout the business – including chairs, bags, staff belts and even shoes. They, like many lines, are also demanding the reduction and ultimately the elimination of single-use plastics in their supply chain, too.
River cruise company Scenic no longer uses plastic bottles anywhere on board and has replaced plastic straws with paper or bamboo ones.
Guests are given a refillable water bottle to use, and as eight of the top ten rivers they sail in Asia contribute to ocean plastics, the company has funded local programs to collect and recycle plastic pollution. These initiatives have funded two projects to provide clean running water to communities in Cambodia and Myanmar.
Recycling as much plastic and food waste is an important part of helping the environment while eco cruising.
Fred.Olsen ensures waste is kept to a minimum at sea and on land, and that energy is used efficiently. Even the company's UK headquarters has solar panels on the roof.
Many cruise lines have a dedicated Conscious Crew, responsible for training colleagues to manage waste and to encourage guests to recycle materials and reuse towels
Many cruise lines have a dedicated Conscious Crew, responsible for training colleagues to manage the control of waste, and to encourage guests to recycle materials and reuse towels. Princess conducts environmental awareness training for all crew, who are also aware of the strict disciplinary procedures that apply to any violations of regulations.
MSC Cruises hosts an annual Global Environmental Officers Conference where 15 environmental officers from 15 different ships share environmental and eco cruising best-practice and knowledge.
Hurtigruten is set to reduce food waste and offer more sustainable, plant-based dishes after partnering with EAT Foundation, a non-profit organisation who aim to put a fair and sustainable global food system for healthy people and a healthy planet on the world's menu.
The cruise line has already abandoned industrially processed food, sourcing local produce instead, and removed endangered species from their menu.
Eco Cruising = Cleaner Air
All this work doesn't go unnoticed – or unrewarded. After joining the World's Ports Climate Initiative, Marseille is the first French port to lower port fees for ships performing better than required under air pollution regulations.
Eco-friendly ships can take advantage of reduced charges at 50 ports worldwide if they make measures to reduce atmospheric pollution, including using shoreside electric power when they berth, instead of diesel generators onboard.
And working closely with specialist charities and the people they encounter in under developed areas their ships visit, mean cruise lines and tourism make a positive impact on wildlife and small coastal communities.
Hurtigruten enhances the local communities it encounters eco cruising through trade and co-operation.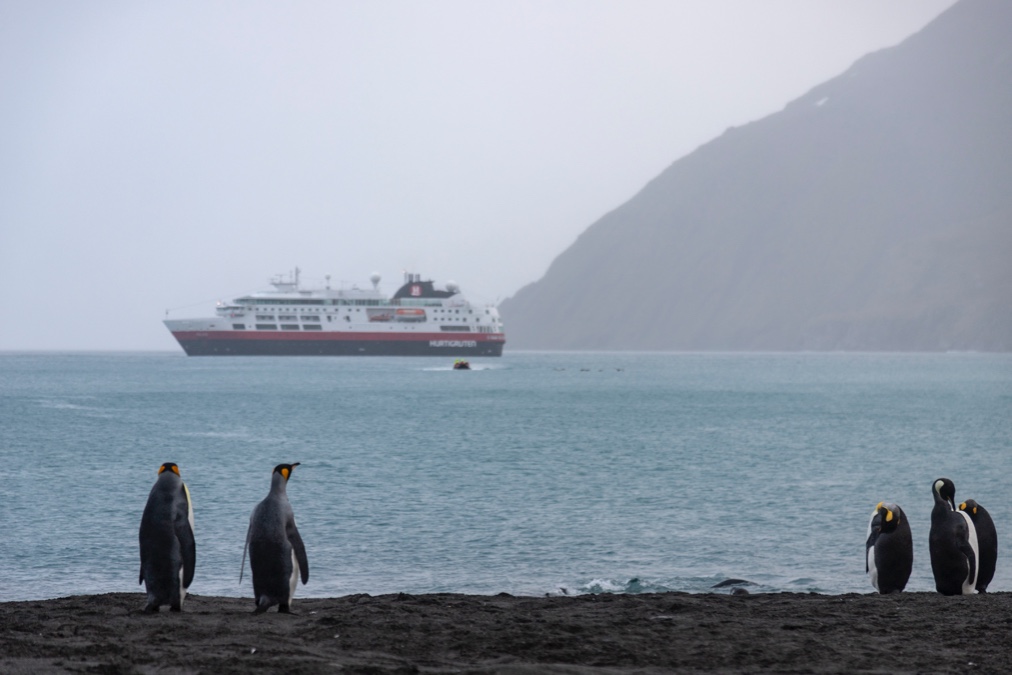 P-p-pick an eco-friendly cruise to help marine animals and wildlife
The cruise line also only observes wild animals at a distance, so their natural behavior isn't altered, and ensures no visible or lasting signs are left from a visit.
Many cruise lines collaborate with environmental and wildlife charities. Royal Caribbean partners with Save the Waves and World Wildlife Foundation (WWF).
P&0 Cruises offers on-board activities with ORCA, a marine charity which protects whales, dolphins and other marine life and has partnerships with The Nature Conservancy, UNESCO, and provides donations and volunteer initiatives to coastal clean-up projects, reforestation ventures and food cooperatives.
The ultimate way to eco cruise is to use wind power, and Star Clippers' full-rigged tall ships are the greener way to sail. Based on the 19th century clipper ships, the wind powers the ship, air-conditioning and the electricity onboard.  
Only eco-friendly biodegradable products are used for cleaning the ships, and because they're smaller than a cruise ship, the Clipper ships can access more remote destinations where tourism helps the local economy.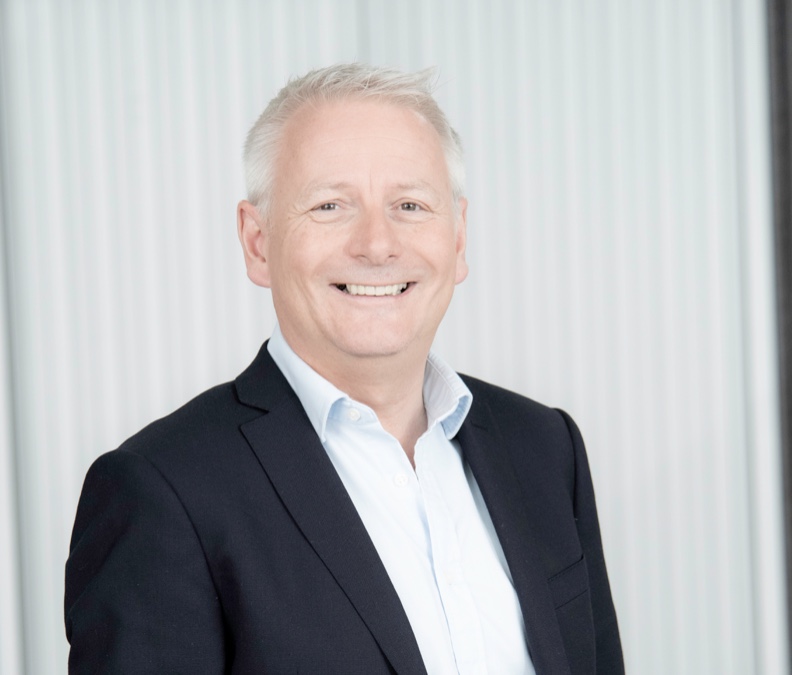 CLIA's Andy Harmer, director UK & Ireland
Andy Harmer, CLIA's director UK & Ireland shares his green tips for eco cruising
Use Ocean-Friendly Sunscreens
Many chemical sunscreens contain ingredients that may be toxic to coral reefs. You can help protect the oceans – and your skin – by opting for mineral-based sunscreens containing zinc oxide or titanium dioxide, both of which are biodegradable.
BYOB
Bringing your own reusable water bottle is a must when you travel. It helps reduce the number of plastic bottles that can take up to 1000 years to degrade in landfills.
Ditch the Plastic 
Support cruise lines' pledge to dramatically reduce, or even ban, the use of plastics such as straws and plastic bags, which pose a high risk to marine life.
Thoughtful Toiletries
Swap out toiletries that contain microbeads and chemicals like polyethylene and polypropylenes. These can enter the oceans and waterways, taking a toll on marine life. Invest in reusable travel-sized bottles and simply refill them rather than buying new items for each trip.
 Join Onboard Conservation Programmes
The cruise industry actively encourages guests to join numerous onboard resource conservation programmes. These include reminders not to send towels to be laundered every day and to use recycling points throughout the ship.