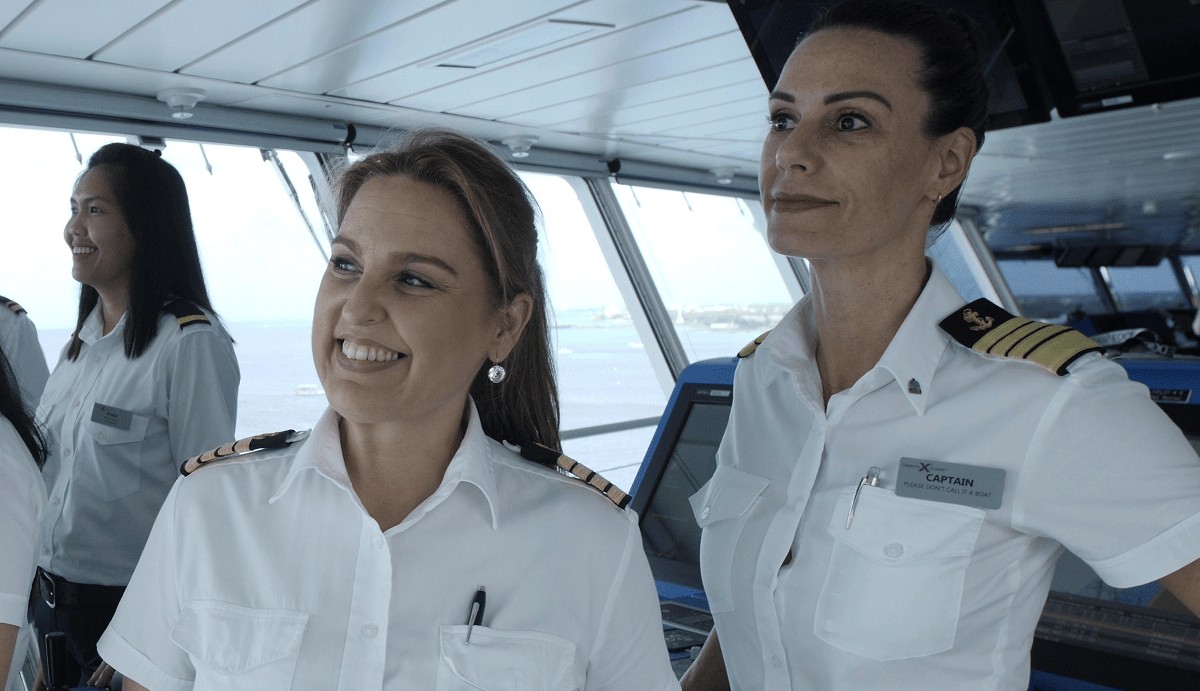 International Women's Day: celebrating the inspirational ladies of cruise
On International Women's Day, we put three of our favourite cruise ladies in the spotlight
What exactly is International Women's Day – and more to the point, said my partner earlier – when's International Men's Day? I'm not going to even mention what my reply was…!
In case you didn't know, International Women's Day is an annual, global day celebrating the social, economic, cultural and political achievements of women. It also marks a call to action for accelerating gender parity. 
The campaign theme for International Women's Day 2021 is Choose to Challenge. A challenged world is an alert world. And from challenge comes change. So let's all #ChooseToChallenge.
In celebration of this special day for the female of the species, we thought we'd shine a spotlight on three inspirational women in cruise. So let's get started…
Broadcaster and journalist Anne Diamond is soon to become godmother to Viking Venus, the cruise line's seventh ocean ship which launches this year – you may have also seen her hosting the Thursday livestreams on Viking.TV, which she has been doing since it launched in 2020. 
Since Viking.TV launched, the platform, which was conceived and developed by Viking's executive vice president, Karine Hagen, has hosted interviews with some of the most ground-breaking and successful women from all walks of life and from every corner of the globe. 
"I am thrilled and honoured to be entrusted as godmother to the Viking Venus and cannot wait until we can celebrate her inaugural cruise in a safer and happier 2021," said Anne.
"Back in March 2020, at the start of the global lockdown, when I rang my good friend Karine to ask if there was anything I could do, never did I think it might lead to such a fascinating journey. But exhilarating journeys are what Viking is all about! I am so proud to be part of the growth of the award-winning Viking.TV – with special thanks to all my inspirational interviewees – and now onwards, to the Viking Venus and a brighter outlook for travel."
Anne is best known for her pioneering work on morning shows during the 1980s and her career in frontline television that has lasted for more than 40 years. 
She has also been an inspirational campaigner, having pioneered the 1991 UK cot death campaign following the death of her own son, Sebastian. Anne is the only non-medic ever to hold the Medal of the Royal College of Paediatrics and Child Health.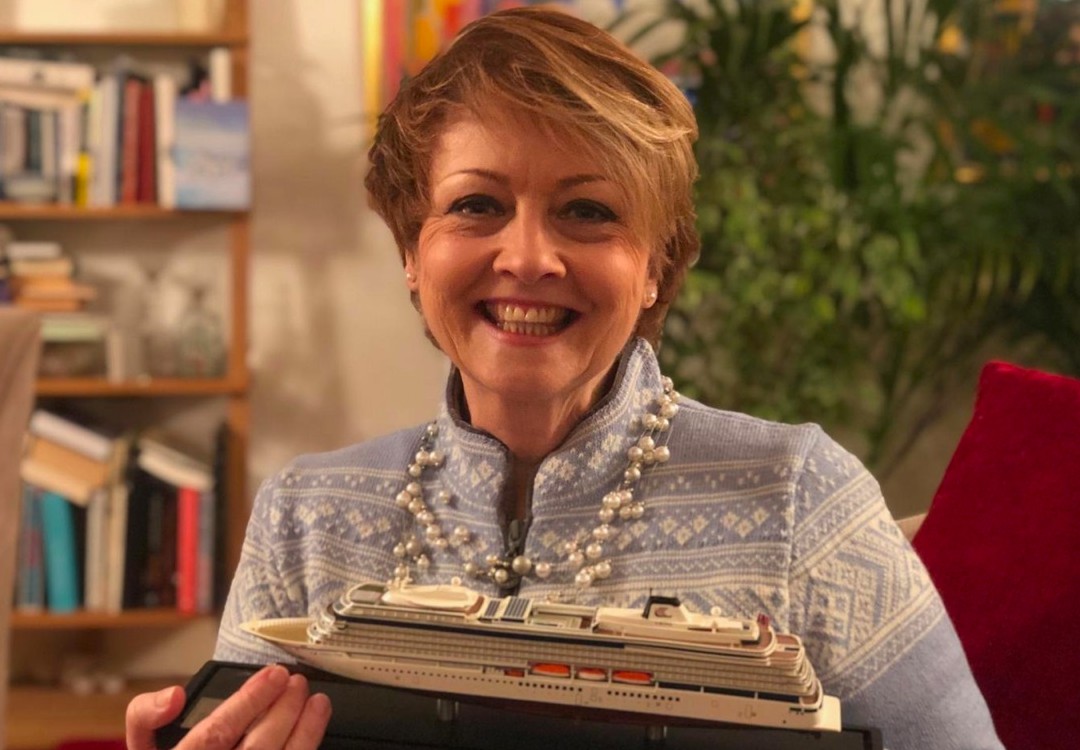 Anne getting familiar with one of Viking's boutique ships
Exactly one year ago on 8 March 2020, Celebrity Cruises set sail (and made history) with the first ever all-female bridge and onboard leadership team, led by Captain Kate McCue, the first American female cruise ship captain.
"I fell in love with cruise ships at age 12 when my family took its first cruise vacation. At the end of the trip, I asked my Dad if he thought I could be a cruise director someday and he replied that I could drive the ship, if I wanted to.
"Five years later, I enrolled at the California Maritime Academy and 19 years later I became a Captain," said Captain Kate. "I firmly believe that you have to see it, to be it. My hope is that today we inspire a new generation of young girls and women to chart their own course of pushing boundaries and breaking barriers to be whatever it is they want to be."
Now, on International Women's Day 2021, the women behind this maritime first are reuniting to reflect on the historic sailing, discuss the challenging year that followed, and share their stories of joy and heartbreak.
In a sign of the times, the team will gather virtually, coming together from homes across the globe and even directly from onboard Celebrity Edge stationed in the Bahamas.
Contributing to this industry-leading conversation include Captain Kate McCue, Lisa Lutoff-Perlo, the first female president & CEO of Celebrity Cruises, and chief officer Rachel Arnold, from Bristol, UK. 
Join in by tuning into Celebrity Cruises' Facebook Watch Party at 5pm (GMT) on Monday 8 March, 2021: https://www.facebook.com/UKcelebritycruises . During the airing, Captain Kate will take over Celebrity Cruises' channels to take questions from the public and offer additional commentary. 
On another note entirely, if you have an Instagram account, you really must check out Captain Kate's cat's account @bugnaked – it's a fascinating insight to the feline's life on a cruise ship.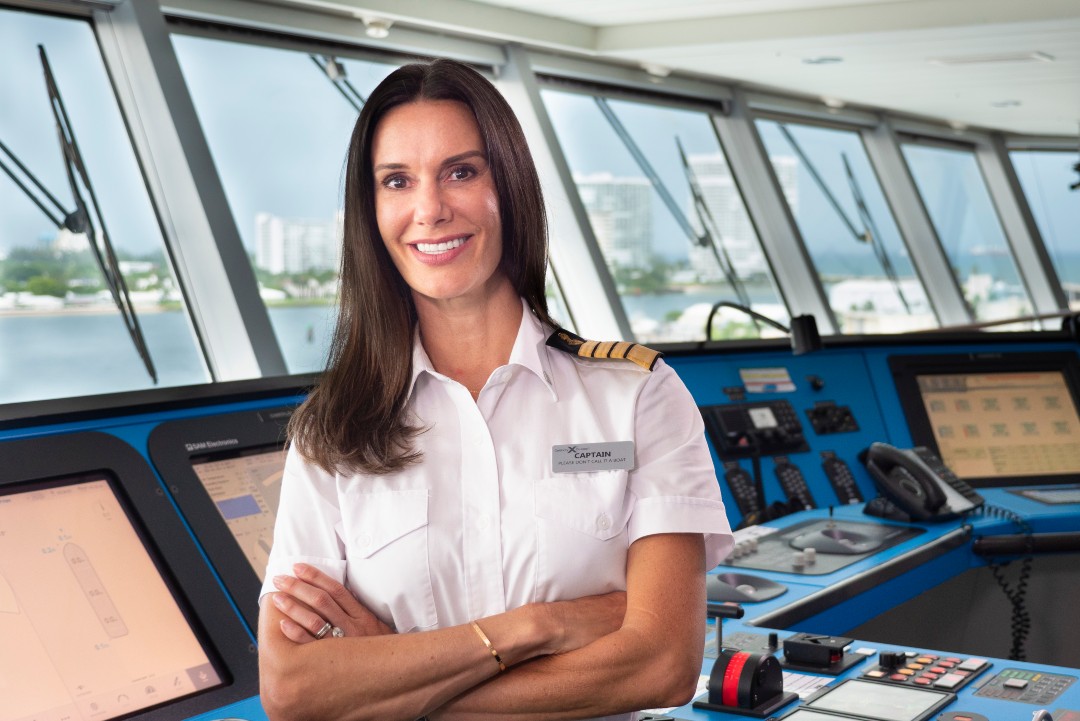 Captain McCue currently commands the game-changing Celebrity Edge in the Caribbean and Mediterranean
We can't do an International Women's Day piece without mentioning cruise's first lady, Jane McDonald. Jane has arguably done more for cruising than any other celeb, having hosted the popular TV show Cruising with Jane McDonald for four years.
Her influence on curious cruisegoers is legendary – Uniworld reported a surge in website traffic and bookings following repeat screenings of its cruises on the Danube and the Ganges on Channel 5's Cruising with Jane McDonald, with a spike in daily website sessions of nearly 2,000 per cent on the day of the Danube episode.
Jane reported she was stepping down from the show in early 2020, but there have since been rumours she is set to return. Whether she does or not, she will still hold a place in our cruising heart and we'll continue to watch the episodes on repeat. 
If you're also a fan of the show, you're probably wondering how much it actually cost to travel to those incredible destinations, and how many miles she travelled throughout the series.
To find out, Shearings tallied up the numbers, revealing each and every destination Jane visited throughout her time on TV, and how much you'd have to pay to retrace her footsteps:
To follow 

Jane

 

McDonald

 to every destination she's travelled to, it would cost £14,057
Overall, this equates to 64,626 miles which is equivalent to 15 round trips from the UK to Australia
Her 2017 trip to Alaska, where she took a helicopter trip up to an ice field for a dog-sledding adventure was the most expensive overall, costing a whopping £2,387
The 2017 series tallied up as the most expensive, with a round trip to each destination featured costing approximately £7,256
She's visited 32 countries over her TV career.
So now you know!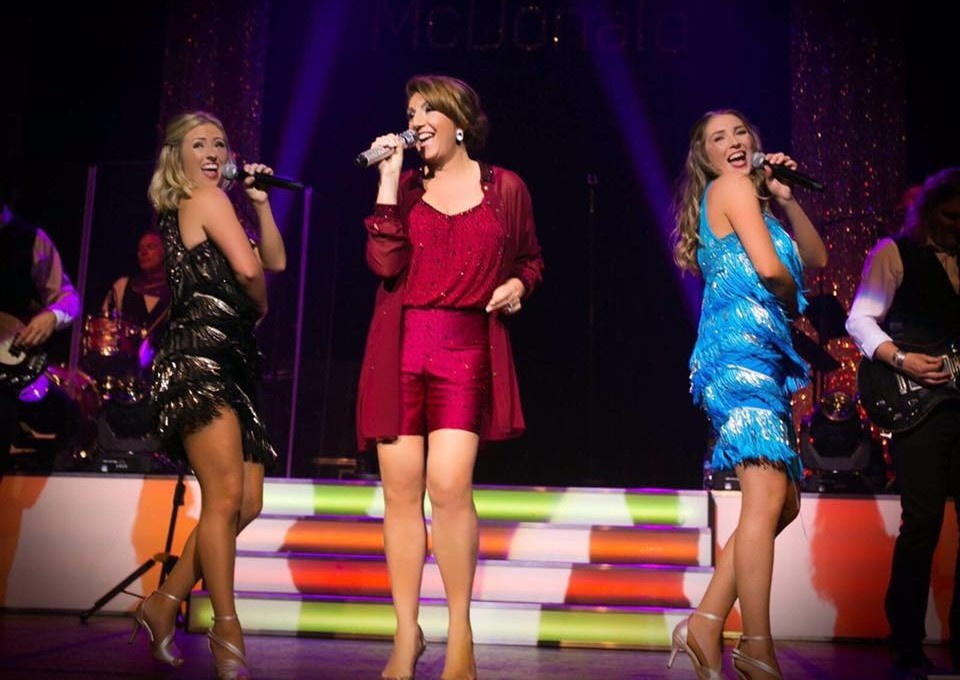 Jane doing what she does best (apart from cruising) on her Making Memories tour