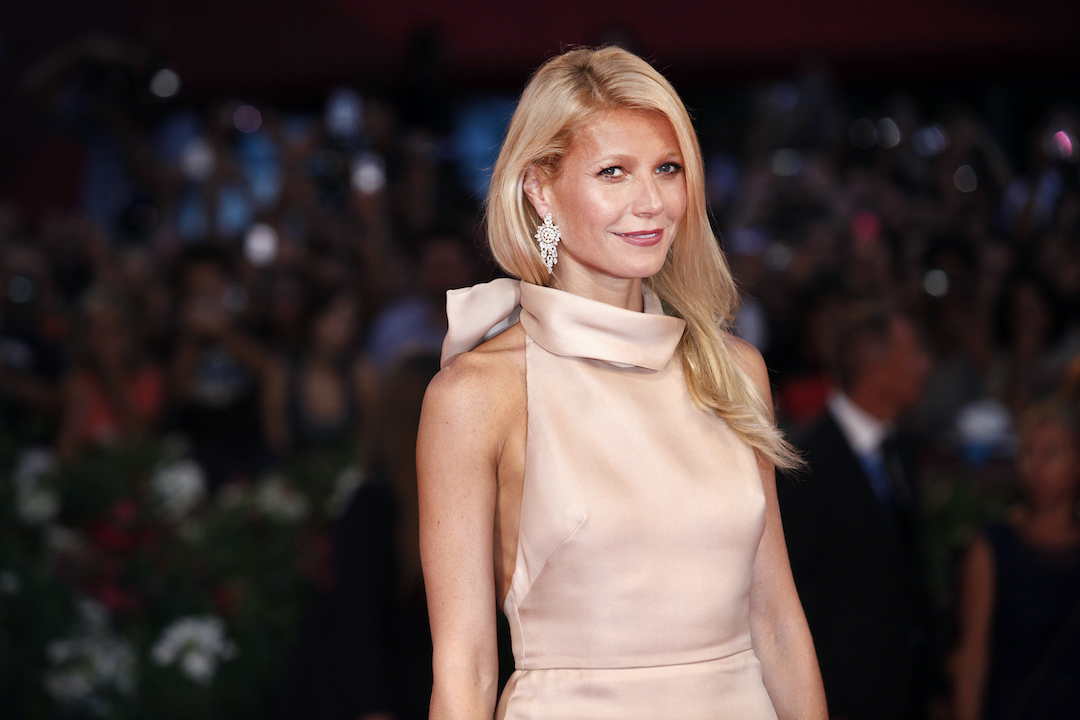 Gwyneth Paltrow's Ultimate Birthday Present: A Wellness Cruise
As she celebrates turning 50, the Hollywood actress will be on board Celebrity Cruises' luxury new ship Celebrity Beyond on a 'goop cruise' she helped create
To celebrate turning 48, Gwyneth Paltrow posed naked on Instagram but she is cruising into her 50s on a wellness cruise around the Mediterranean.
In an industry that reveres youth and beauty, the Oscar-winning actress admitted she once feared having a 'full meltdown' when she turned 50.
But now the Shakespeare In Love star will be enjoying her birthday onboard Celebrity Beyond on what has been dubbed a Goop cruise – a 'festival of clean living and alternative healing promoted by her lifestyle brand' for her 50th  on September 27th.
Gwyneth, who is CEO of Goop, will join the nine-day cruise, which departs from Barcelona on September 24, and is expected to meet up with husband Brad Falchuk, 51, for a romantic dinner when the ship docks in Santa Margherita, in Italy, on her birthday.  
In an interview with the Financial Times, Gwyneth elaborated on why she was initially scared of hitting the milestone birthday. 'At that point I was wrestling with what it meant to my life and career to be a woman who was no longer desirable in a way that made me commercial,' she said.
'I was letting go of needing to be reproductively viable, because that's really what sexiness in culture is. Things fundamentally change in terms of how society regards you, especially if you've been objectified since you were 20.'
A source close to the star said: 'She's planning a party at some point. But she will be on the cruise for her birthday, and couldn't be happier. She is a CEO, so spending her birthday working is who she is now.'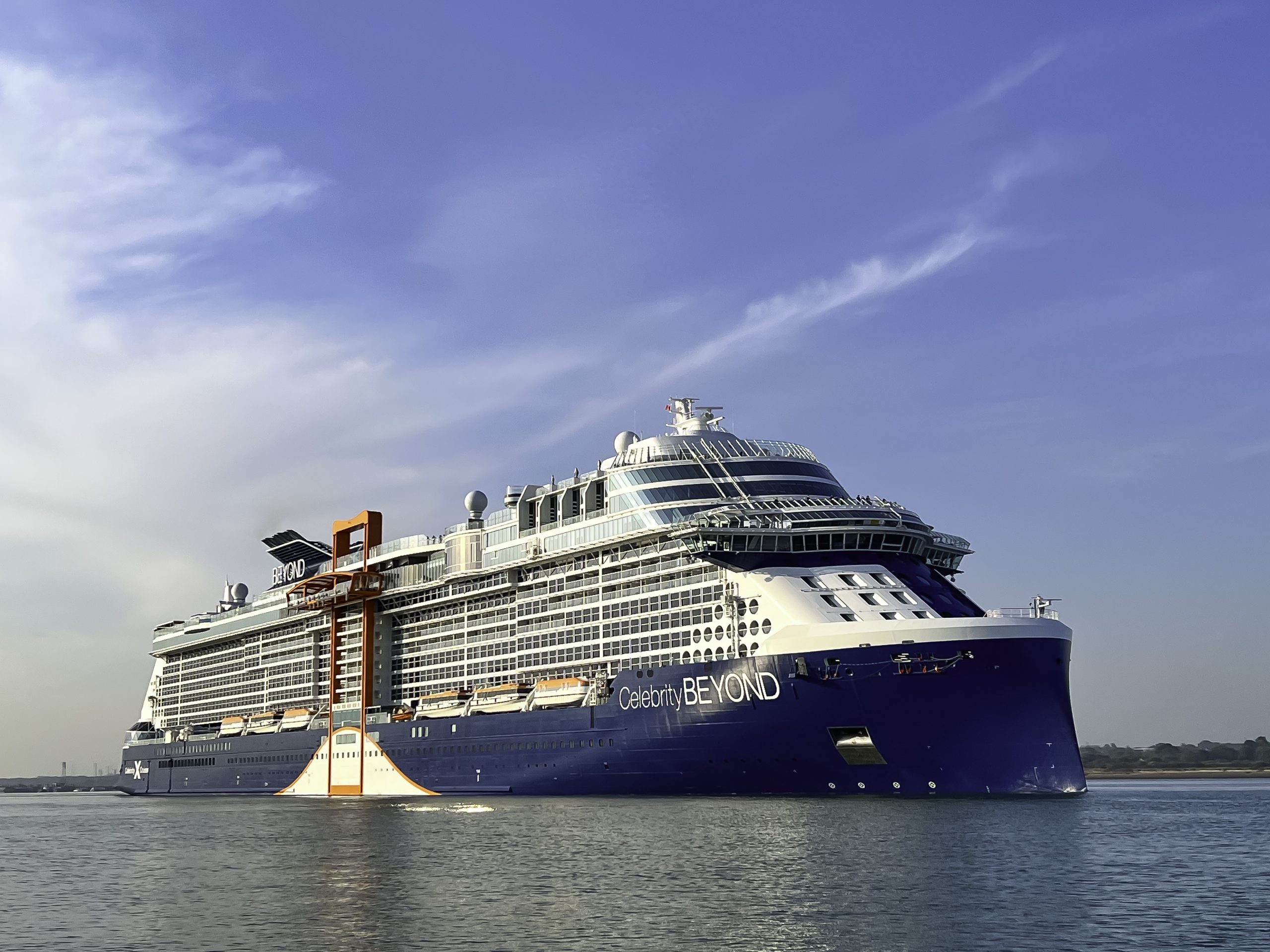 Gwyneth Paltrow will celebrate her birthday on board Celebrity Beyond. Picture: Steve Dunlop
Gwyneth became a Well-being Advisor for Celebrity Cruises last year which means that as well as juggling Goop, her stellar career in Hollywood, and making those candles with a very questionable scent, Gwyneth has been busy exclusive wellness offerings for the cruise line.
The Iron Man star has had more than a hand in developing design details for the wellness cruises that feature a team of experts including a clairvoyant and trampoline fitness guru.
She also worked with the cruise line to help create a series of exclusive holistic wellness programming and products to enhance guests' time on board, including fitness kids for AquaClass participants, on-demand in-cabin wellness TV content and a signature goop smoothie at The Spa café.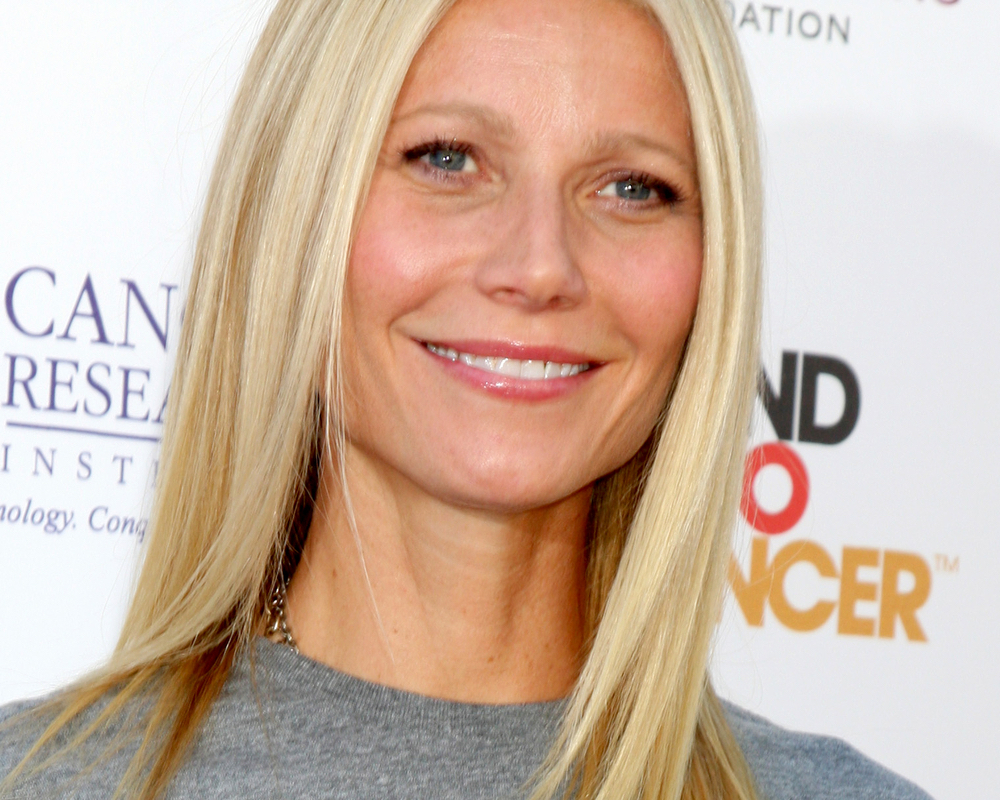 Gwyneth Paltrow was dreading turning 50 but now she's celebrating with a wellness cruise
On her birthday cruise, she could join the experts who will lead a variety of workouts and 'restorative and expanding classes for the mind body and soul' to enrich guests' well-being while on board Celebrity Beyond, the luxury brand's latest ship.  
Previous wellness cruises featured author and energy healer Dana Childs, trampoline and dance guru Colette Dong, movement curator and trained dancer Tina Jackson, clairvoyant acupuncturist and spiritual teacher Deganit Nuur, and fitness expert and Bodylicious class founder Drea Wheeler.
The cruise line's Women in Wellness programme also includes Elemis founder Noella Gabriel, holistic wellness expert and best-selling author Kimberly Snyder, Ruth Zukerman, co-founder of Soul Cycle and Flywheel Spots, Olympian Morgan Mitchell, yoga guru Katie Bruaer and goop's very own Wellness Director Kiki Koroshetz.
The wellness journey starts the moment guests step on board with The Spa which offers F45 fitness classes and Peloton cycling with sea views, as well destination-inspired treatments. At the heart is a SEA Thermal Suite with eight distinct therapeutic experiences inspired by nature. Guests can book into the line's AquaClass staterooms with a cashmere mattress, pillow menu, yoga mat, spa packages and an exclusive 'clean cuisine' restaurant, Blu, that has plant-cased options and inventive dishes crafted by a Michelin-starred chef. And you never know – you could be invited to join Gwyneth Paltrow for her birthday celebrations!
A nine-day Celebrity Cruises' Italy & France cruise on Celebrity Beyond departing Barcelona on 24 September, 2022 and calling at Marseille, Nice, Santa Margherita, Livorno, Messina, Naples and Rome, starts from £1,107 per person for an inside cabin, up to £4,638 per person for The Retreat.
Visit www.celebritycruises.com