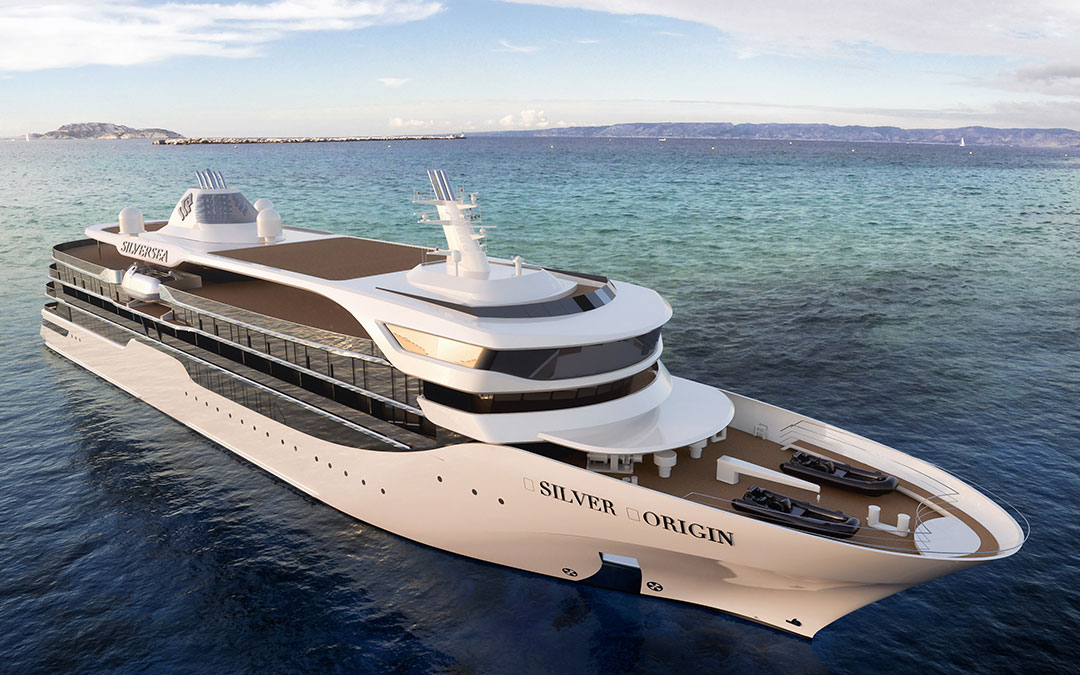 Taking a deep dive into cruise's eco credentials
What are the cruise lines doing, both now and in the future, to address the environment and protect our oceans? Words by Julia Zaltzman
In 2018, an estimated 27.2 million passengers cruised the globe, the highest on record. With a raft of new regulations, environmental factors and customer demands, the cruise industry is certainly growing, but it is also undergoing major changes that pivot around a growing focus on the environment and sustainable tourism.
As reported by Cruise Lines International Association (CLIA), $22 billion was invested in 2019 in new energy efficiency technologies and cleaner fuels, but there is still a long way to go before cruise lines and their fleets are deemed truly environmentally sound.
Energy efficiency is present in all areas of cruise ship design, from lighting to design. Celebrity Edge's fuel-efficient parabolic ultra-bow is reported to decrease drag with air lubrication systems. This ship features card-activated stateroom lights and AC that shuts off automatically when veranda doors are open.
Celebrity Solstice boasts 216 solar panels to provide energy to the ship's LED light system, while Celebrity Flora (launched in 2019) has a 15% reduction in fuel consumption thanks to an advanced propulsion system. It also sports in-room water filtration stations and the ability to reuse air conditioning condensation to provide water to the shipboard laundry facilities.
Environmental organisations and regulatory authorities are pressing for increased sustainability, and how the cruise industry chooses to advance its wastewater E-2 discharges and air pollution is of primary concern.
Norwegian Cruise Lines has invested in sophisticated water plants that use seawater as the source, thus reducing the need for freshwater bunkering. 'Reverse osmosis' is particularly important in countries where freshwater is limited, and in 2018 it accounted for 42% of Norwegian Cruise Lines' water production.
Even with aeration systems designed to reduce the amount of water coming out of bathroom taps and shower heads, the average ship will use around 40-50 gallons per passenger per day, so a ship's treatment of wastewater is paramount when thinking about preserving the environment.
At Royal Caribbean International, its multi-stage treatment systems exceed the requirements of all international regulations, which means both grey water and black water is disinfected by UV radiation rather than chlorine or other chemicals that would themselves be harmful to marine life.
When discharged into the sea it is "cleaner than the seawater that it might have started out as before being desalinated," Nick Rose, Royal Caribbean's environmental regulatory lead told The Guardian.
Because treated wastewater is considered to be so clean, some ports have even given approval for it to be discharged closer than the statutory 12 miles from land.
It's not just wastewater, however that has the eyes of the world upon it. Grabbing global headlines is the war on plastic in our living and cruising environment. In January 2019, Oceania Cruises announced a partnership with eco-friendly water company Vero Water as part of its pledge to eliminate the use of plastic water bottles on board. Regent Seven Seas Cruises has also eliminated single-use plastic bottles and straws, as have at least seven other cruise operators.
Lindblad Expeditions, which successfully eliminated single-use plastics across its entire fleet in 2018, believes the responsibility falls on the shoulders of both ships and suppliers. "The next phase in executing a broader reduction in our plastic packaging requires an industry-wide mandate to our suppliers to explore sustainable alternatives," says Sven Lindblad, CEO of Lindblad Expeditions.
The proper implementation of a progressive waste management programme (not just plastics) promotes diversion of material from landfills, conserves natural resources and lowers fuel use. Norwegian Cruise Lines has pioneered the recycling of used oil, which is often offloaded for use at shoreside installations as bio-fuel. Its vessels recycle over 95% of the cooking oil that is landed ashore.
The cruise industry is recognised for adopting cleaner fuels, controlling air emissions, and preparing vessels to connect to advanced shore-based energy systems. Orders are in place for an additional 87 vessels from the period 2017 to 2026, including at least sixteen LNG-powered vessels – great news for the environment.
Additionally, all ships whose keel laying began after 1 January 2016 are required to use advanced Tier III low-emissions marine engines, and from 2020 IMO regulations will require ships to change from heavy sulphur fuel to more expensive low-sulphur alternatives.
To date, no viable LNG fuel retrofit option has been identified for cruise ships currently in service, although the future technical possibility is being investigated, but Exhaust Gas Cleaning Systems (EGCSs), or scrubbers, are being retrofitted on at least 106 existing vessels, as well as being implemented on new builds.
According to The Guardian, around 90% of cruise ships are planning to use such systems. This is despite concerns that 'scrubbing' heavy sulphur fuel constitutes a pollution threat, particularly in congested waters. 
"We believe AEP (advanced emission purification) technology is the best approach to meet IMO's 2020 regulations," Royal Caribbean Cruise Lines said in a statement. "The technology, which removes up to 98% of sulphur, allows us to operate in compliance in areas where compliant fuel sources may become limited."
French cruise operator Ponant's icebreaker, Le Commandant Charcot, will be the world's first electric hybrid polar exploration ship powered by LNG when it launches in 2021. Norwegian cruise operator Hurtigruten's MS Roald Amundsen became the world's first hybrid electric–powered expedition ship when she launched in July 2019.
"We believe that businesses should be leading to a much larger extent than they do today and that's why we've chosen to lead by example and why Hurtigruten is investing a lot in this area," says Hurtigruten CEO Daniel Skjeldam.