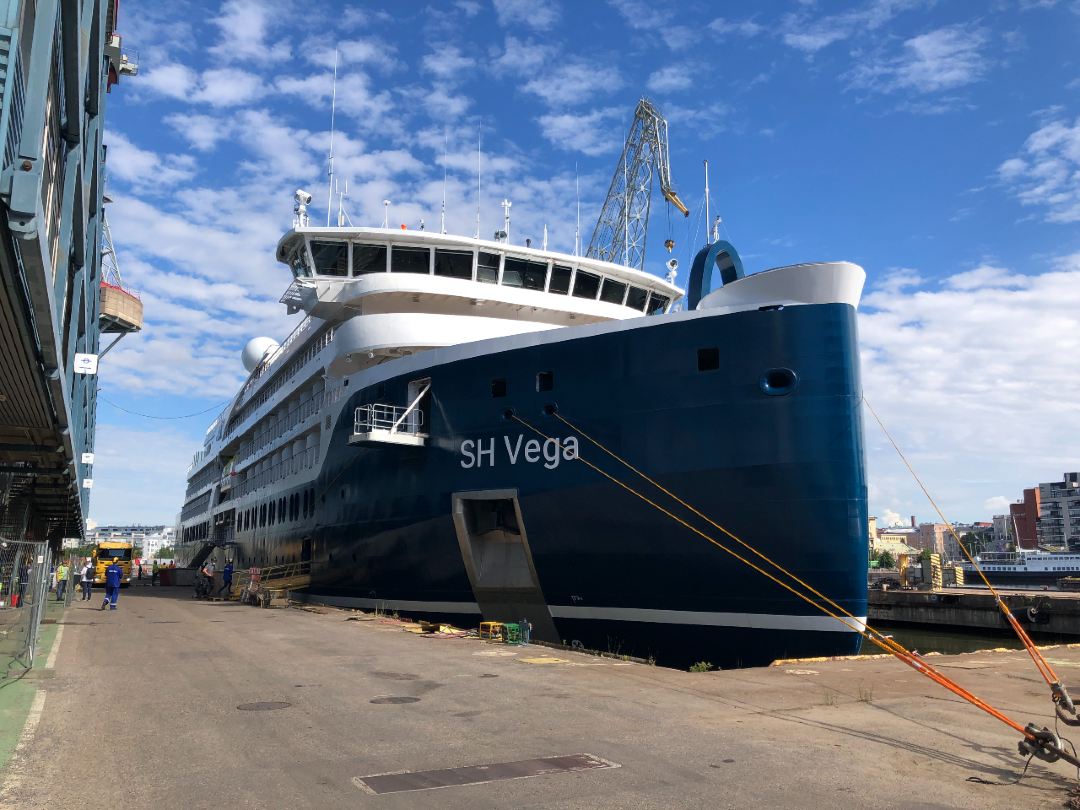 The epitome of expedition cool: SH Vega glides gracefully into service
We are amongst the first to embark SH Vega, the coolest expedition ship to launch this year
Think you've heard the name Swan Hellenic before? You probably have, as this British heritage line was founded in the 1950s by two Brit travel agents – a father and son.
Their inaugural sailing was a discovery cruise which sailed to the historical sites of Greece, with 128 university society members and three guest lecturers on board for added enrichment.
Fast forward 70 years to 2022, and the adventurous brand has been reborn as a more upmarket international expedition line, all the while continuing to honour its British roots. Allowing guests the chance to 'see what others don't,' new ship SH Vega is set to sail to the most remote destinations and lesser-known ports of cultural, geographical or wildlife interest.
So is this a cruise line for you? We stepped onboard in Helsinki to give you the lowdown – and check out those gorgeous fireplaces…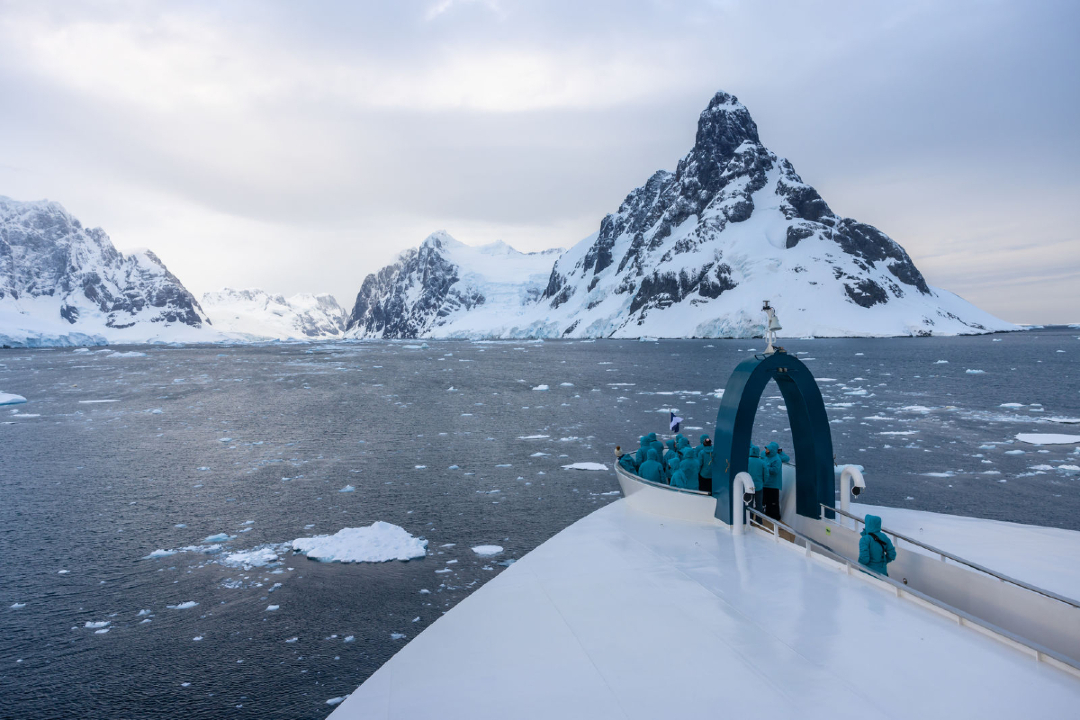 With a Polar Class 6 ice-strengthened hull and extra large stabilisers for a smoother cruise with no ginger ale in sight, the 152-guest SH Vega, named after the first ship to cross the Arctic Northeast Passage, is a veritable sea-going sustainability superstar.
Features include an advanced wastewater treatment system and dynamic positioning technology that allows the ship to remain in place without having to drop anchor – so important to preserve the fragile seabeds.
And don't worry about sailing in polar climates as the ship can reportedly maintain six knots in one metre of ice.
Swan Hellenic places a heavy focus on destination immersion, and the expedition team and lecturers are, in the CEO's words, "key players for guest satisfaction."
When heading out on expedition or a Zodiac tour, you'll be briefed and kitted out in Basecamp, the spacious hub on deck three. And you'll likely spend some time in the science laboratory, also on deck three, where you can meet and pick the brains of guest scientists, take part in a workshop or analyse water samples. 
If you like catching a show or a performance when on your cruise ship, we have bad news: there's no theatre or entertainment on board – your show takes place outside
Dreaming about seeing whales breaching, penguins waddling or sea lions bathing? Don't worry, you won't miss a thing on SH Vega as no matter where you are on the ship, floor-to-ceiling windows provide unobstructed views: the ships' designers have even ensured that the understated 'Scandi-luxe' interior does not distract from the ever-evolving show happening outside.
If you like catching a show or a performance when on your cruise ship, we have bad news – there's no theatre or entertainment on board – your show ladies and gentlemen, takes place outside.
So wrap up and head up on deck for your one-off performance: a ship highlight for us is the forward-facing Swan's Nest observation platform (pictured above), while the stargazing deck is the place to be on crystal-clear nights.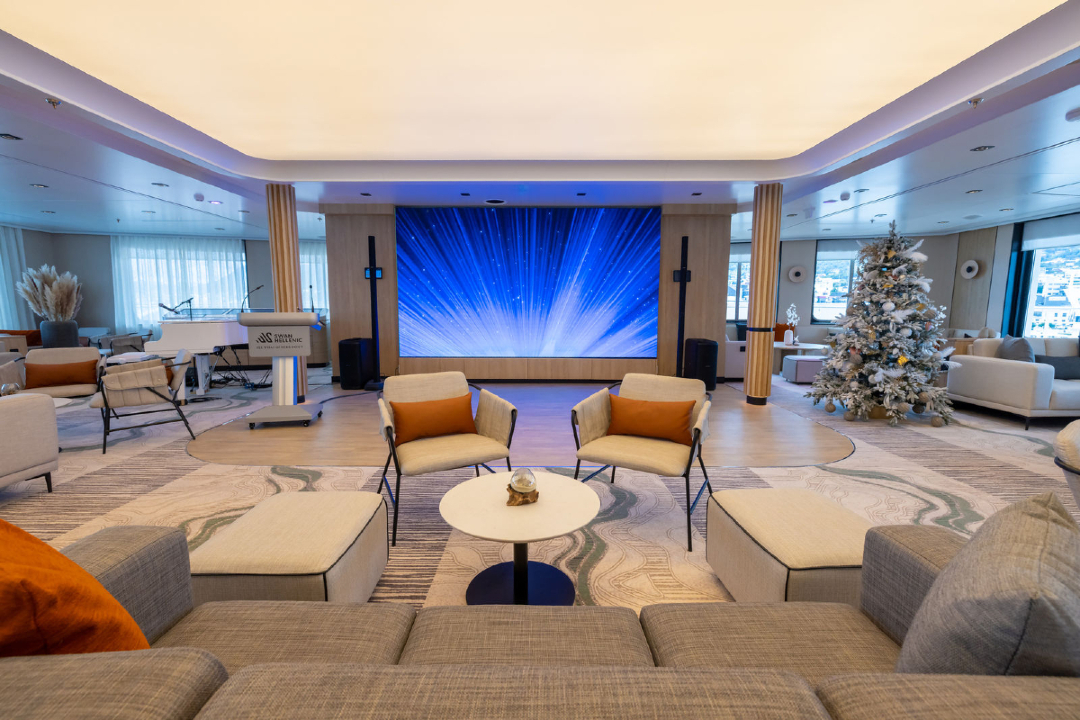 Catch a lecture or enjoy a cocktail in the Observation Lounge
There are three dining venues on board, which offer international and local cuisine inspired by regional ingredients: The Swan Restaurant is the main venue, while the Club Lounge serves 24 hour tapas-inspired fare and freshly baked pastries.
No British-influenced line would be complete without afternoon tea: 'High Seas High Tea' is served every day. For those looking for something a little stronger, The Observation Lounge serves up fabulous cocktails, educational lectures, low key music and convivial conversation with your fellow sailors.
Then, kick back and relax after a day ashore in the small spa which uses high end La Mer and Lajatica products – the panoramic sauna with its incredible view is also a popular spot.
There's also a heated outdoor pool, hot tub and poolside seating from which you can drink in the scenery, and a gym for those wishing to burn off some cruise carbs.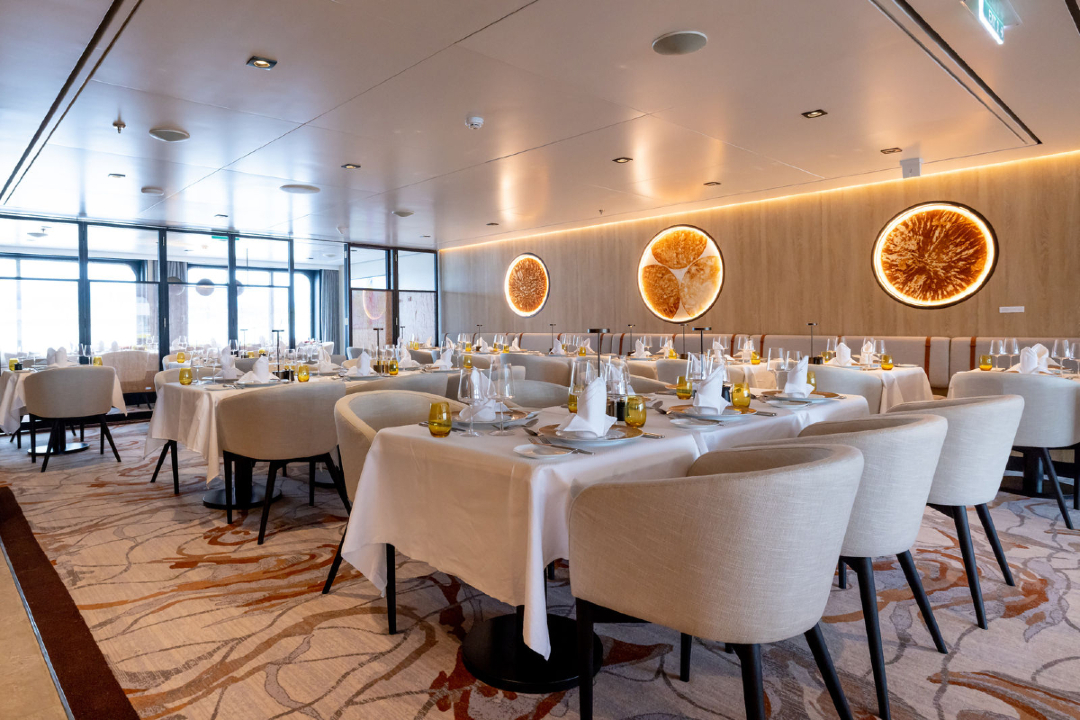 The Swan Restaurant is the place to be for breakfast, lunch and dinner
The classiness continues in your stateroom or suite – accommodation is spacious and elegant with a high-spec yet cosy vibe; it definitely feels as though no expense has been spared on SH Vega.
There are roomy balconies for amazing views 24/7, the bathrooms feature walk-in rain showers and large sinks, and all categories feature unique holographic flame-effect fireplaces which are a real focal point, and will no doubt come into their own when sailing in colder climes (even though they don't actually warm the room).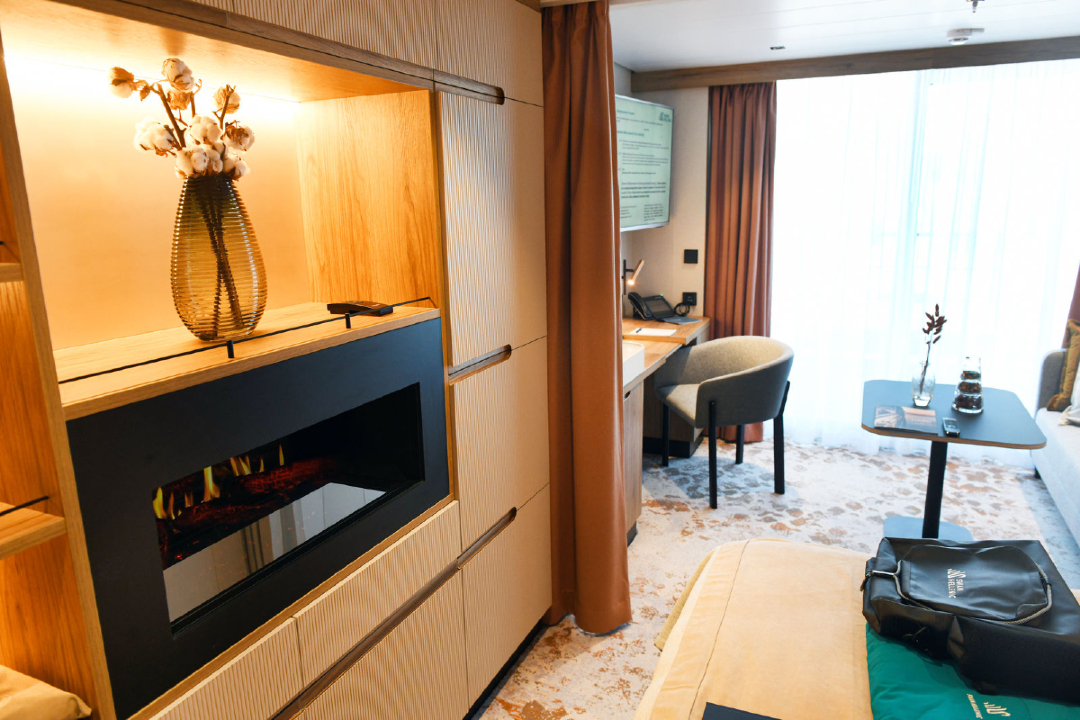 All the Hygge vibes in the cosy staterooms
An 11-night Antarctic Peninsula cruise on SH Vega, departing on 4 December 2022 starts from £9,250pp and includes return regional flights, transfers, one shore excursion/activity per port of call and one night pre-cruise accommodation. 
Visit www.swanhellenic.com or call 020 7846 0271.