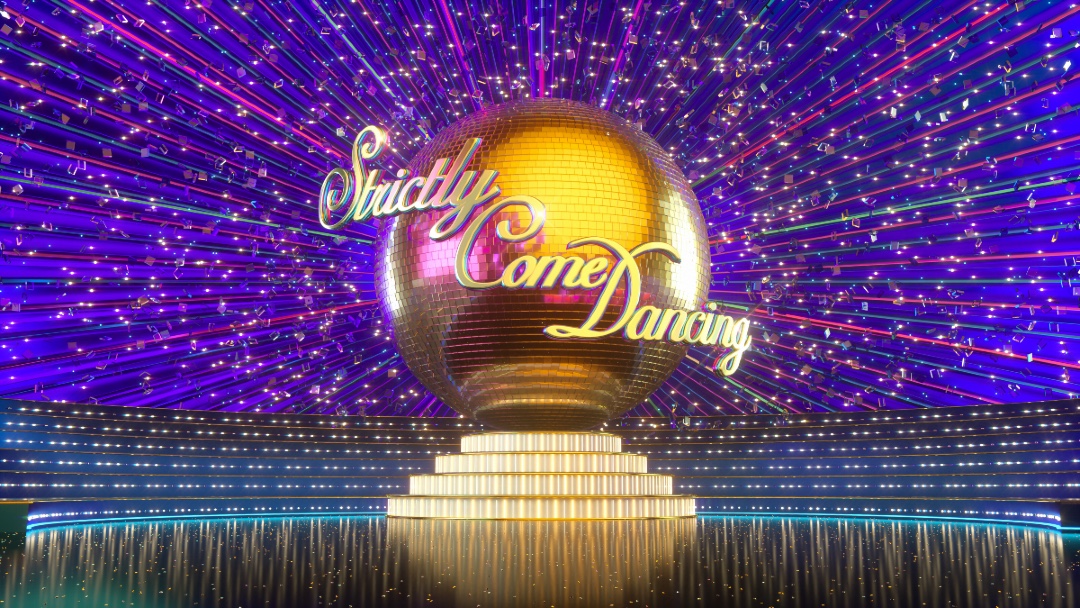 Five reasons why a Strictly cruise is Fab-u-lous, daaahling!
Sequins, salsa and a ship full of stars will have you dancing with joy around the Med and Baltic Sea
Whether it was HRVY's energetic jive, Bill Bailey's quickstep or EastEnders star Maisie Smith's sultry Samba that's had you kicking back in front of Strictly Come Dancing,  we've got some Fab-u-lous news – you can pack your dancing shoes for a Strictly cruise.
You'll meet the show's dancers onboard, see the dazzling costumes from your favourite contestants up close, and could even Cha Cha Cha your way on stage to be judged by the uber-acerbic Craig Revel Horwood.
Here are five reasons why a fortnight of glitter, glamour and the gorgeous stars of Strictly is the perfect way to keeeeep dancing at sea.
No, we're not talking about breakfast. You'll be hearing 'March! March! Beans on Toast!' in your sleep as it's the chant to keep to the beat as you learn to dance with one of the Strictly stars.
Each cruise is jam-packed with the show's professional dancers who will take you for a spin around the dance floor in a private lesson, or two.
Gorka Marquez, Diane Buswell, and Neil and Katya Jones were all onboard when I danced my way around the Med on P&0 Cruises' Azura.
But I'd chosen former Strictly pro AJ for an-hour's dancing lesson and he was soon bellowing out 'March! March! Beans on toast!' as I tried to get my two left feet to do the Cha Cha Cha.
I was relieved when he said it was time for the Cuban Break. Sadly, he didn't mean it was time for a rest. He was referring to a series of steps where you place one foot across the other and step backwards and forward in time to the music as it gets faster and faster.
Gorka joined in just for fun and he was so impressively quick his feet became a blur. Mine simply tangled and I had to blame the sea for almost toppling over. 'Must be getting choppy out there,' I lied.
My not-so-twinkle toes were sore by the end of the lesson and my tummy was rumbling. But one thing I was hoping not to see at lunch were any beans.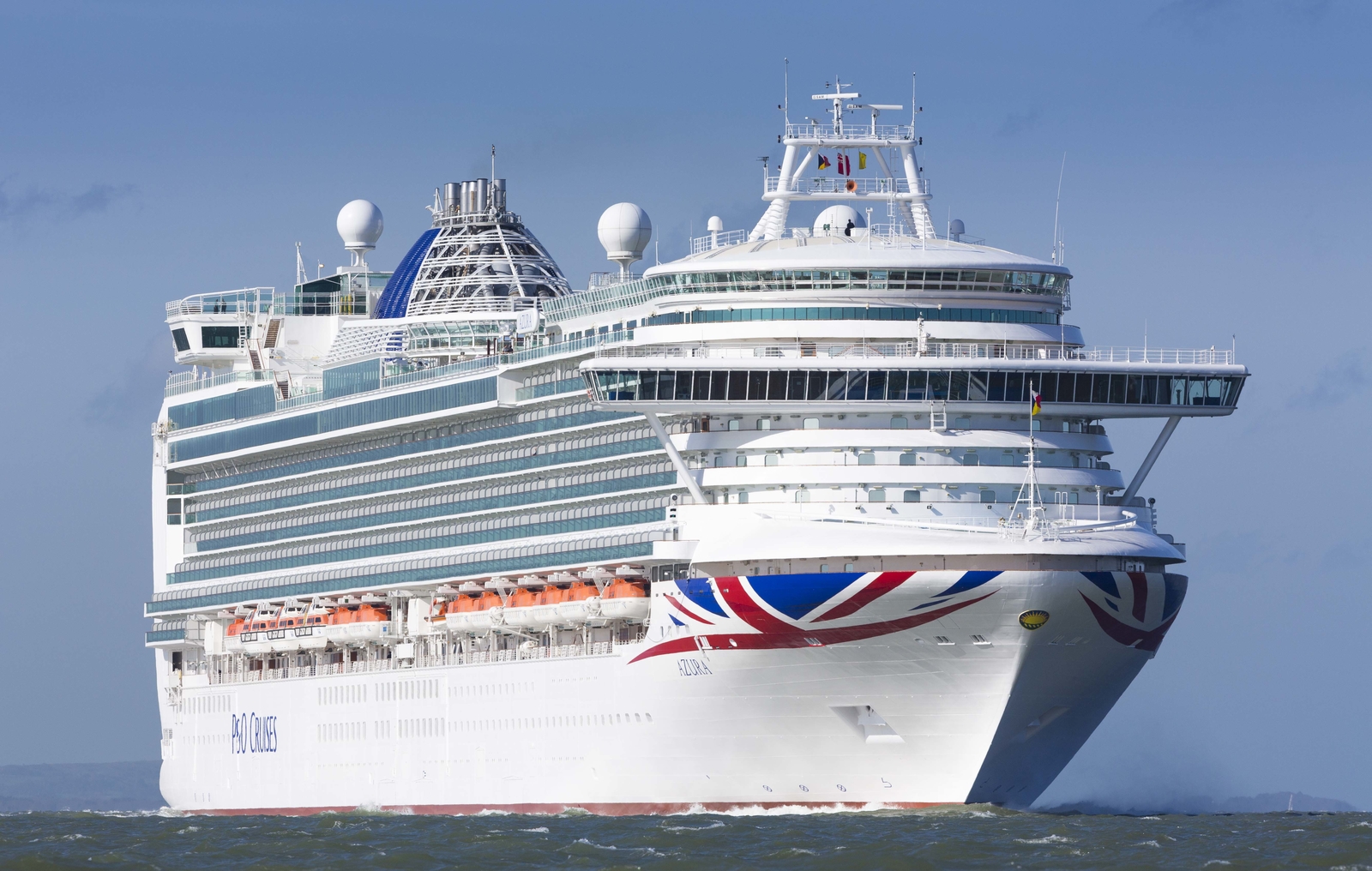 It's Strictly fun on Azura 
You can meet your Food Heroes too 
Talking of food, most Strictly contestants lose weight while taking part in the BBC hit show. There's no chance of that on a Strictly cruise as it's bow-to-stern culinary delights – including celebrity chefs.
Food Heroes, as they're known on board, vary but include culinary 'godfather Marco Pierre White, Master patisserie Eric Lanlard and wine guru Olly Smith. That means you can learn to cook as well as dance – a possible double disaster, daahling!
As well as Marco's curated menus, Olly's hand-selected wine from around the globe at The Glass House restaurant and bar and Eric's afternoon tea, you can also take cookery lessons with the chefs and go on culinary shore excursions with them.
The dance stars are all part of the culinary experience on board, too, and you'll be hungry after all that dancing.
You can book to dine with the stars and I was lucky enough to have dinner hosted by Neil and Katya Jones (long before that kiss with dancing partner Seann Walsh ruined everything.)
Over spicy delicacies at Sindhu on Azura, they regaled us with stories of their careers, behind-the-scenes Strictly gossip and answered all our questions. They were both A-Maz-Ing.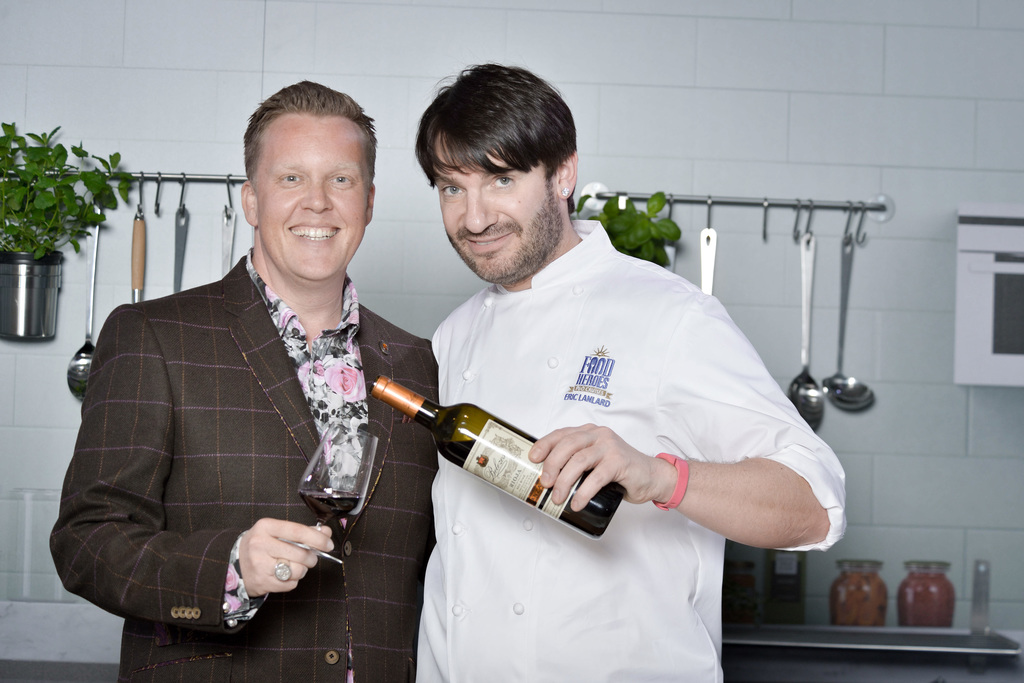 Olly and Eric will make your Strictly Cruise super tasty
Star in your own Costume Drama 
A word of advice before you look at the Strictly costumes that adorn the ship's atrium – suck in your stomach. Those dancing stars are tiny.
From pop star Alexandra Burke's peppermint and cream ballgown for her waltz to This Morning star Ruth Langford's bright red and Hawaiian pink Latin dress and Gemma Atkinson's gold and black foxtrot creation, I figured their teeny waists are about the size of my calves.
They're incredible pieces of art close up. Created to dazzle under the studio lights, and allow the contestants to move, these costumes certainly create plenty of drama.
It made me want to ditch my black leggings and T-shirt for a glamorous gown to let me shimmy my way from my cabin to the theatre to watch Neil and Katya perform.
The four-times British National Champions and Strictly stars were a breath-taking vision in purple and silver sequins.
But the audience were just as sparkly. This is the perfect excuse to dress up every night. Pack your fake tan, feathers, and get ready to shimmer!
Dance on Britain's biggest ship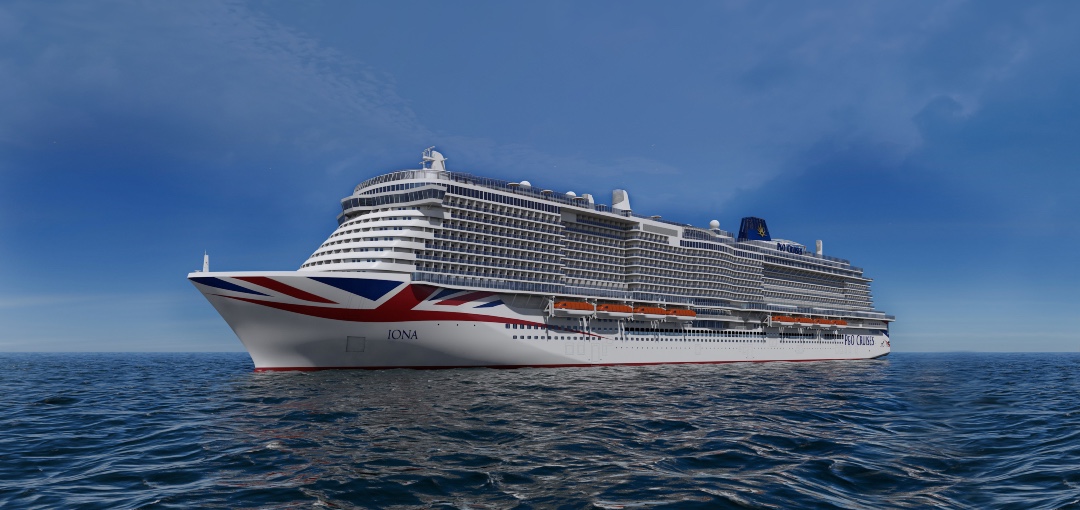 Dance big or go home on Britain's biggest ship Iona 
Britain's biggest ship – P&0's new ship Iona – will be the venue for future Strictly cruises. Passengers will be able to watch the show's pro dancers and special guests at The Limelight Club for 'an evening of dinner and dance.'
There will be performances, Q & A's, photo opportunities and a three-course-dinner compared by a Strictly VIP. Plus you can dance in front of a celebrity panel in a bid to win the glitter-ball trophy.
Strictly cruises will take place on Azura, Britannia and Ventura, too. So while you tango, foxtrot and do the American Smooth on the top deck – or your cabin – you will sail on voyages to Spain and Portugal, the Baltic sea and Med.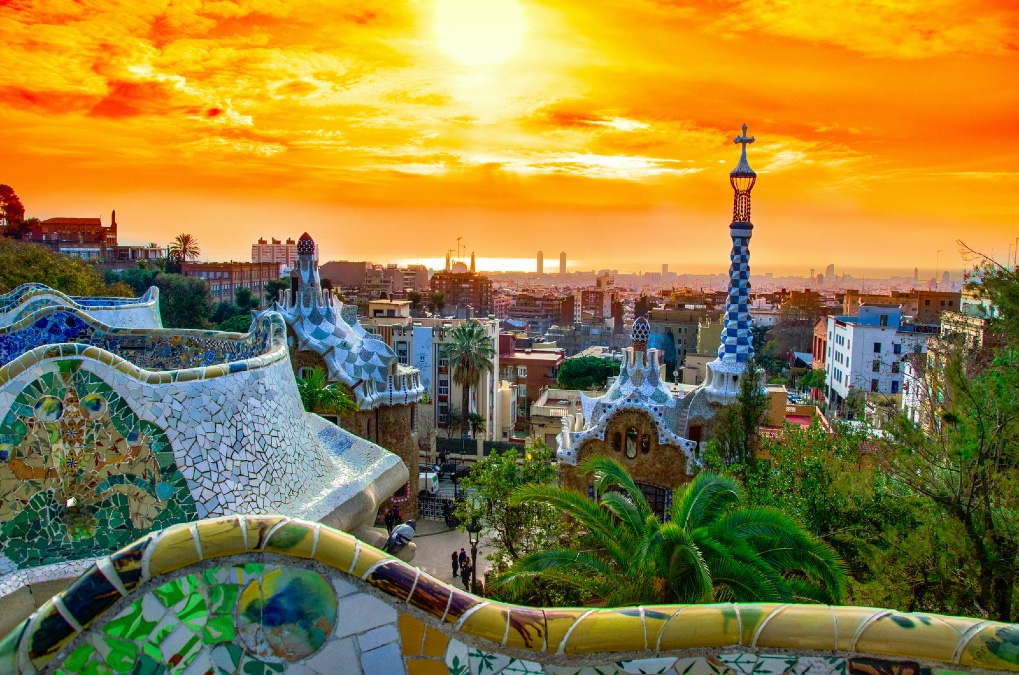 Dance your way around the Med including Barcelona on a Strictly cruise
You can boo Strictly's Mr Nasty (though you'll probably end up loving him!)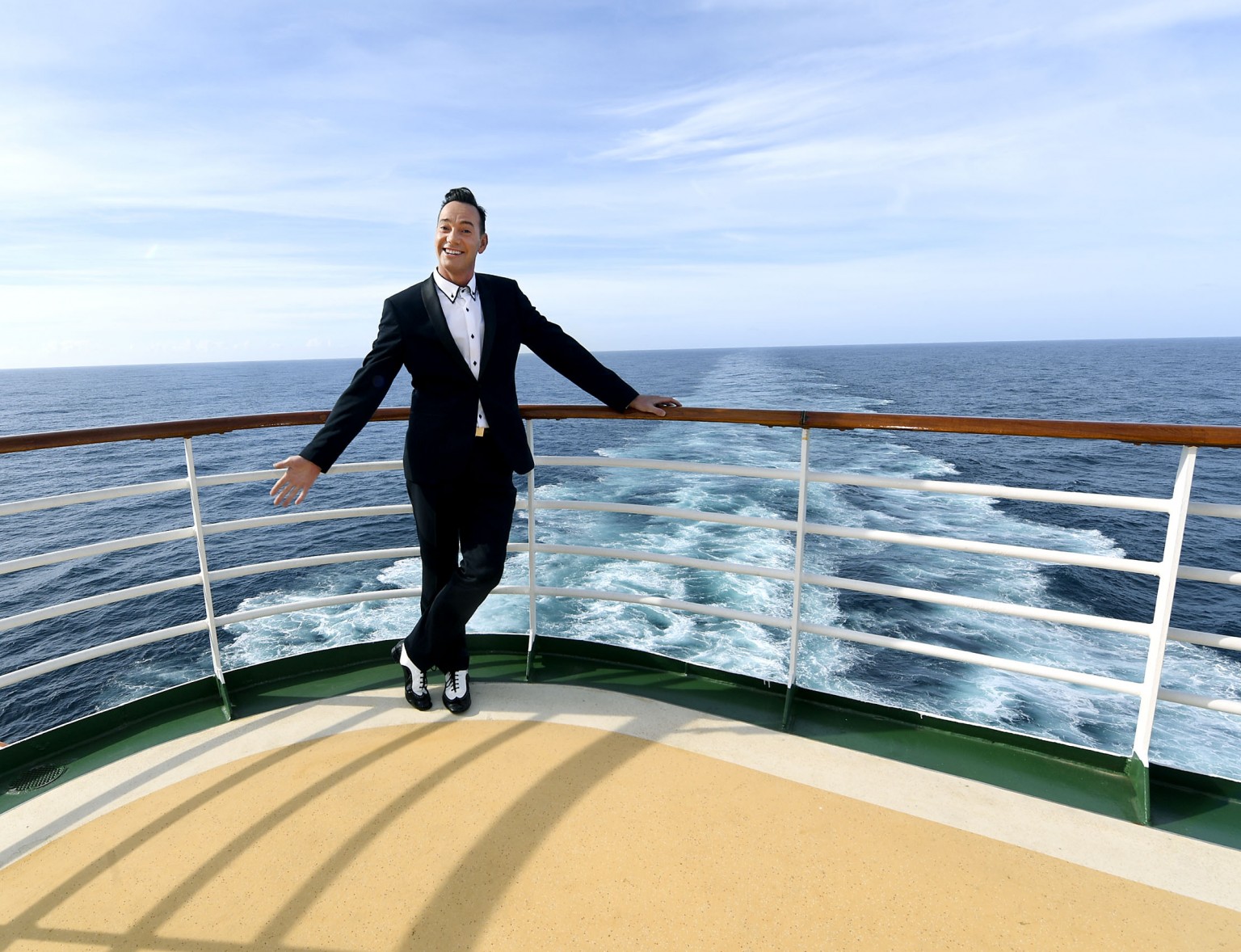 Strictly's Mr Nasty Craig Revel Horwood is actually very nice on board 
A Strictly cruise wouldn't be Strictly without the perma-tanned, acid-tongued Craig Revel Horwood. He's more pantomime villain that evil judge nowadays, and the insult-slinging, normally hip-swivelling judge was waiting for a hip replacement when I met him onboard Azura.
He's the head judge of the guests' dance competition – a live event as good as the TV show's grand finale – and the star of his own risqué tell-all Q & A session.
Craig was fab-u-lously indiscreet about his own chequered past and the show and former dancers and contestants. 'I'm glad that Brendan Cole has gone,' he hissed. 'I only tell the truth. Judy Murray had rigor mortis when she danced, Ann Widdecombe was hopeless and someone has to be honest.'
But beware, this is a XXX-rated memoir of his life and career. It's definitely not family viewing!
He doesn't pull any punches when it comes to judging the passengers performances either.
'Ghastly,' he told more than one couple, 'you're an absolute disaaaaster.' But he pulled out more 8s than 3s – and finally wowed the audience with a 10 for the winners – a dazzling end to a week that made me vow to Keeeep Dancing.
P&O Cruises have paused operations because of Covid until early next year but are planning more Strictly cruises for 2021 and 2022. So it won't be long until you can pack your fake tan, sequins and dancing shoes.
Visit www.pocruises.com