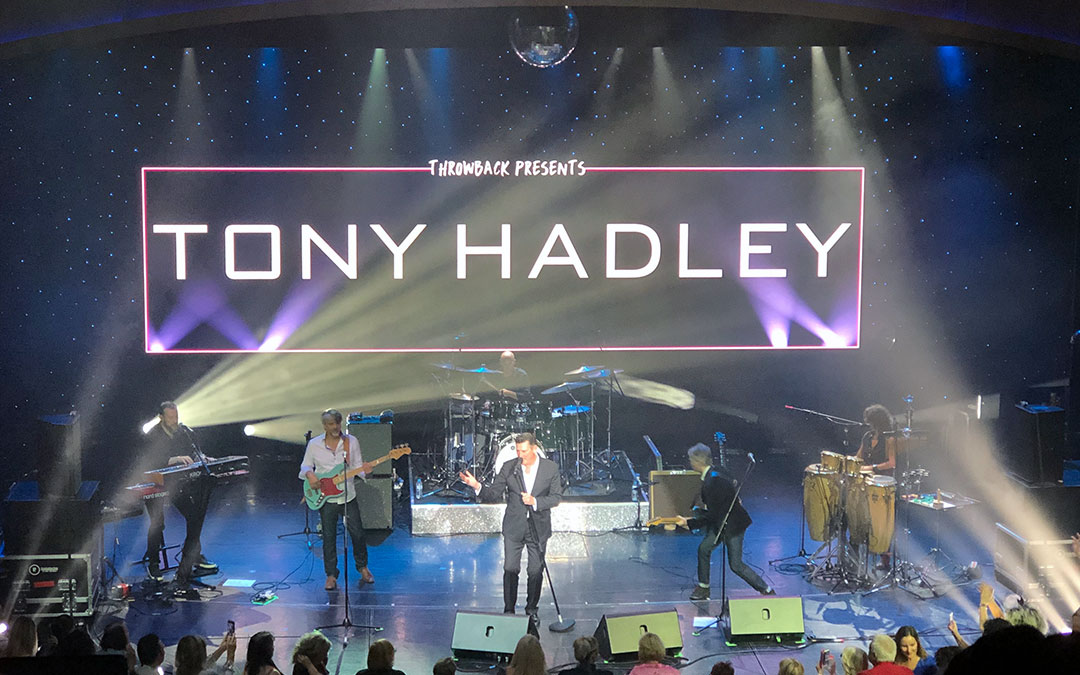 Q&A with Tony Hadley, Spandau Ballet
We take five with pop legend Tony Hadley before his headline appearance at last year's Throwback floating festival...
RB: What do you think of it so far?
TH: Last year I said that if they ask me back, I'd definitely come on! Everyone is really lovely – their kids are now old enough that they don't need looking after or they're at Uni, and they've decided to come on board for some fun. There's great food, great booze, stacks of entertainment from comedy to music and you don't have to worry about getting a bus or cab home. It's all on your doorstep, then you go to bed and the next morning you start all over again! It's a bonkers weekend and brilliant fun.
RB: What's your favourite part of the ship?
TH: For me it's the theatre. When I first came on board, I couldn't believe there was a proper street with bars and stuff. And then I walked into the beautiful seated theatre, and I was like, wow this is incredible! My watering hole is the first bar on the left as you walk in – I stand there and watch all the bands, I still get a kick out of music so coming on board is as much fun for me as the customers. I want to see UB40, Nathan (Moore) I've known for years but never seen him perform as we always miss each other. Clem Burke is here with Bootleg Blondie and he's a wicked drummer, and I love Bucksfizz too. It's a good weekend away.
RB: What's it like walking around the ship knowing that everyone is here to see you? 
TH: If I had a pound for every time someone said, "Can I have a selfie?" I'd be a wealthy man! Seriously though, they're all really friendly and here to have a lot of fun. I feel like part of the furniture which is how I like it – I don't want to shut myself in my room and be a recluse. I want to get involved and hang out with my mates at the bars.
RB: How do you relax when you're not performing?
TH: You have to watch the calories don't you, they don't stop giving you food! But I'm trying to be good and keep the carbs down. Tonight we might go for the a la carte, maybe a bit of seabass. I've got a lovely room, it's super duper but I haven't figured out the TV yet. I've also got my book about Peter Grant, Led Zeppelin's old manager – I'm quite happy.
RB: What are your favourite destinations?
TH: There's a few! I'd have to say Mauritius as it's where I met my wife. But I also love LA, New York, Rome, and Venice. We often rent a villa in the hills of Northern Mallorca with only a goat or a donkey around. I like to be almost alone when I'm on holiday – have a swim, go to a favourite beach and sample the food. I love Spanish food, the tapas in Mallorca is brilliant but the aioli and bread is not good for your waistline! I've not been to India or China yet and I'd love to go.
RB: What's the one thing you can't cruise without?
TH: My wash bag – it's got the hairspray, the razors, the deodorant and the aftershave. No matter how remote the location, I always manage to find somewhere to shower – I was once told I was the best smelling person in the camp. You gotta keep up standards, haven't you?