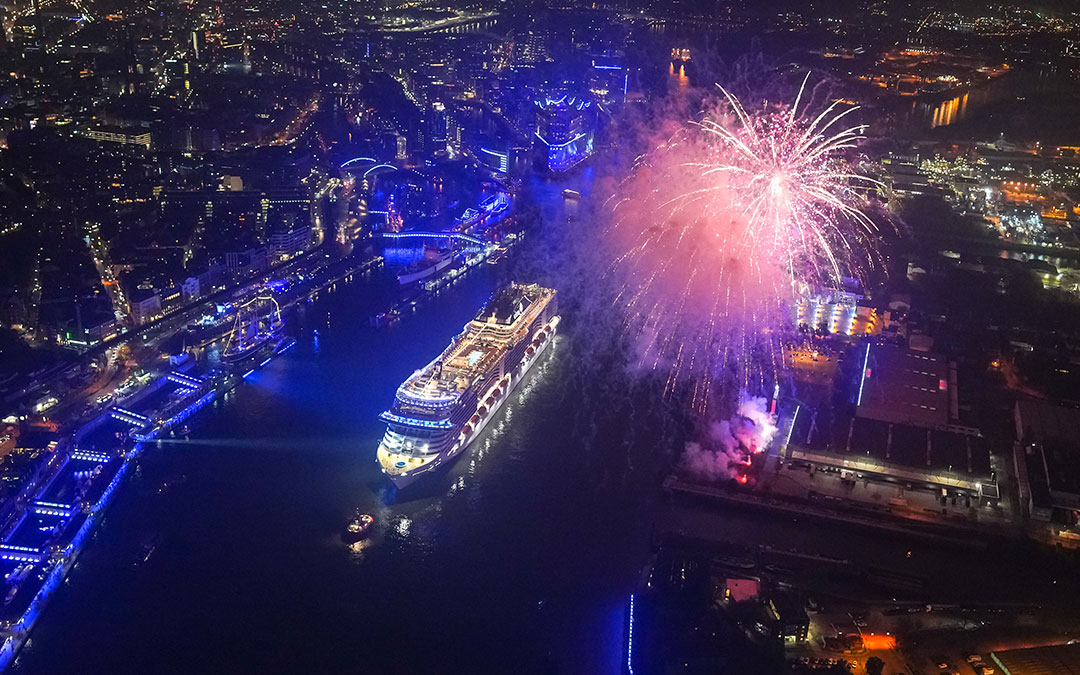 Ship Watch: MSC Grandiosa – big and most definitely beautiful
The third ship of the Meraviglia generation and the first of the Meraviglia-Plus class, 15 metres have been added to the palatial MSC Grandiosa, making it the largest MSC Cruises' ship to date
One of the most environmentally sound and energy-efficient ships at sea, MSC Grandiosa uses 28 per cent less fuel in comparison to Fantasia Class ships, while wastewater undergoes a purification process that transforms it to near tap-water quality.
With more public space than the sister ships, this Italian beauty's design highlights include the Galleria Grandiosa Mediterranean promenade which features a 98.5 metre long LED sky as well as boutiques, shops and restaurants.
Meanwhile, more than 61,000 high-precision cut Swarovski crystals adorn the signature sparkling atrium staircases, Yacht Club wallpaper and a panel around the Champagne Bar.
Entertainment highlights include two new and exclusive shows from Cirque du Soleil at Sea, with the world's first virtual personal cruise assistant, Zoe, keeping guests informed and connected in the comfort of their cabins.
"Our focus on innovation since we built our first cruise ships in 2003 ensures that we have one of the most modern fleets at sea, as well as one of the highest environmentally performing. And, thanks to our long-term planning, this will allow us to achieve a fleet-wide 29% reduction in carbon intensity (rate) by 2024 vs. 2008, well on our way to meet the 40% reduction target set for 2030. We will work with leading providers in carbon credits able to offset CO2 emissions with the highest level of integrity. Our vision is to also invest in projects that provide quantifiable community benefits, protect the environment and support the UN Sustainable Development Goals."
Pierfrancesco Vago, MSC Cruises executive chairman