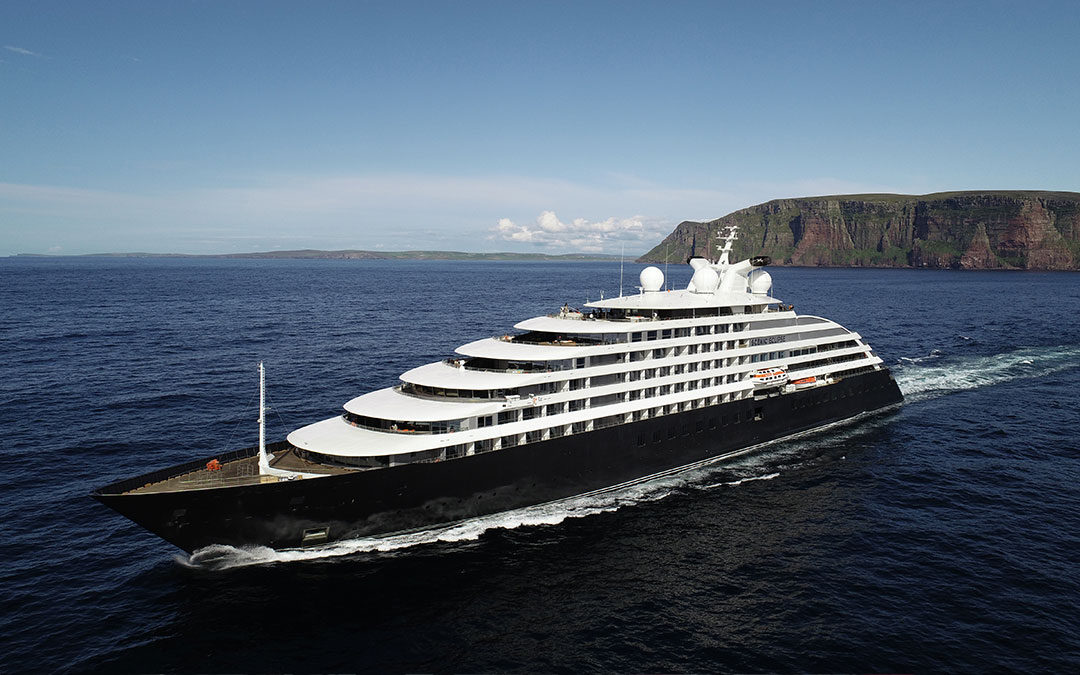 Ship Watch: the sleek and sexy Scenic Eclipse
Scenic Eclipse flaunts a sleek design and boasts the highest passenger ship ice class rating, along with an award-winning godmother, Dame Helen Mirren, who called it 'an exceptional cruising experience'
State-of-the-art bridge systems and world-class facilities include 114 all-balcony suites, a palatial spa, two helicopters and a six-seater submarine Scenic Neptune. It's safe to say that Scenic Eclipse is already taking ocean cruising to a whole new level.
Partners including B&B Italia, Walter Knoll, Philippe Starck and Tom Dixon all played a part in creating the ship's luxurious interior, with specially commissioned artworks providing the finishing touches.
Foodies will adore executive chef Tom Goetter's Discovery Menu, which features 2,500 globally inspired recipes created by a team represented by 14 different nations and using unconventional equipment including dehydrators and oven circulators.
"You notice the difference with only 228 guests on board – it's like you are on an exclusive luxury yacht. The small guest numbers make it easy to get on and off, with no queuing which means more time ashore. My favourite place is the Observation Lounge, which has large windows facing out from the front of the ship. For a close-up view, you can head outside to the Terrace which allows you to access the bow of the ship for a prime viewing spot. Where else can you spend the morning diving below the ocean in a submarine, followed by an afternoon of pampering then end the day savouring French cuisine to rival many a Michelin star restaurant?"
Gemma Pallister, commercial manager, ROL Cruise