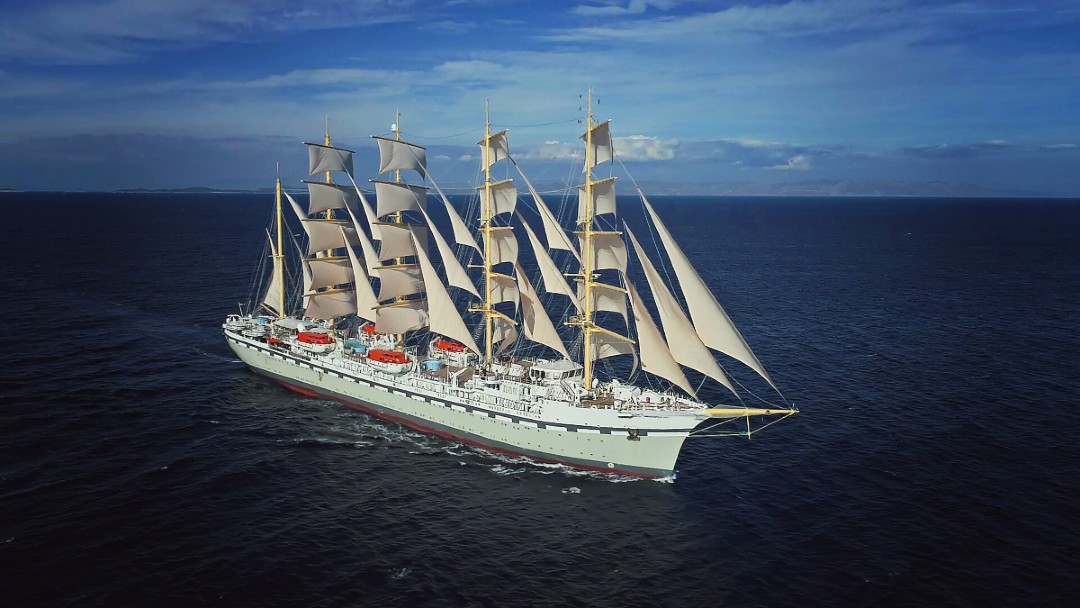 New ship Golden Horizon arrested in Dover ahead of its inaugural voyage
The world's largest square rigged sailing vessel, Golden Horizon, has been arrested in Dover over an outstanding debt
Tradewind Voyages' debut ship Golden Horizon has been arrested in the port of Dover ahead of its inaugural voyage next week, which we are due to sail on.
We weren't even aware that a ship could be 'arrested' so had to look it up: according to seafarersrights.org, 'under the 1952 Convention a ship can only be arrested if there is a 'maritime claim' against the ship. The maritime claim must arise in connection with a ship.'
So what's going on? The ship had just finished a short preview cruise, and according to reports was arrested at the request of Star Clippers which originally ordered it from Croatian company Brodosplit, and has been embroiled in a financial dispute with the shipyard.
'Earlier today, the English authorities have upon instruction of Star Clippers and with leave from the Admiralty Mashall, arrested the vessel Golden Horizon in Dover,' a statement said.
'Despite several payment demands, Croatian shipyard Brodosplit refused to voluntarily discharge its outstanding financial obligations to Star Clippers which made an arrest unavoidable.
'Star Clippers has advised Brodosplit Group that upon proper payment of the debt owed to Star Clippers the ship will be released from arrest immediately.'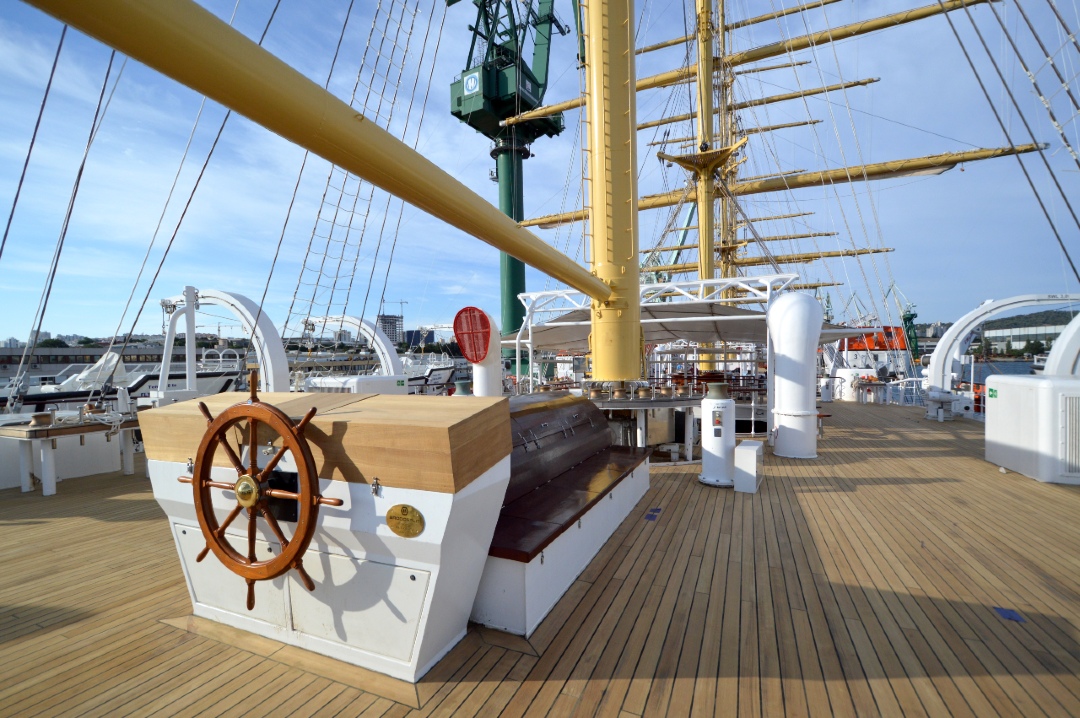 Golden Horizon is the world's largest square rigged sailing ship
The debt owed is said to be around 7 million euros – this would need to be paid by the ship owner before the ship is released.
However, a spokesperson for operator Tradewind Voyages told us: 'There are no outstanding payments, everything has been settled. The ship is continuing her voyages as planned.'
But at the time of writing, Golden Horizon is still at the eastern breakwater at the port with 70 passengers on board – she is due to be in Cowes today.
This elegant ship has had a less than smooth start so far, with a couple of its voyages already cancelled – one due to essential furnishings not turning up in time – and the rescheduling of its original inaugural cruise, due to the Scottish parliament rule banning cruise ships from calling at its ports.
Golden Horizon has managed two short passenger voyages so far; we're keeping our fingers crossed for a positive outcome and will keep you updated on all the Golden Horizon news on here and via our Twitter @BlondesCruise