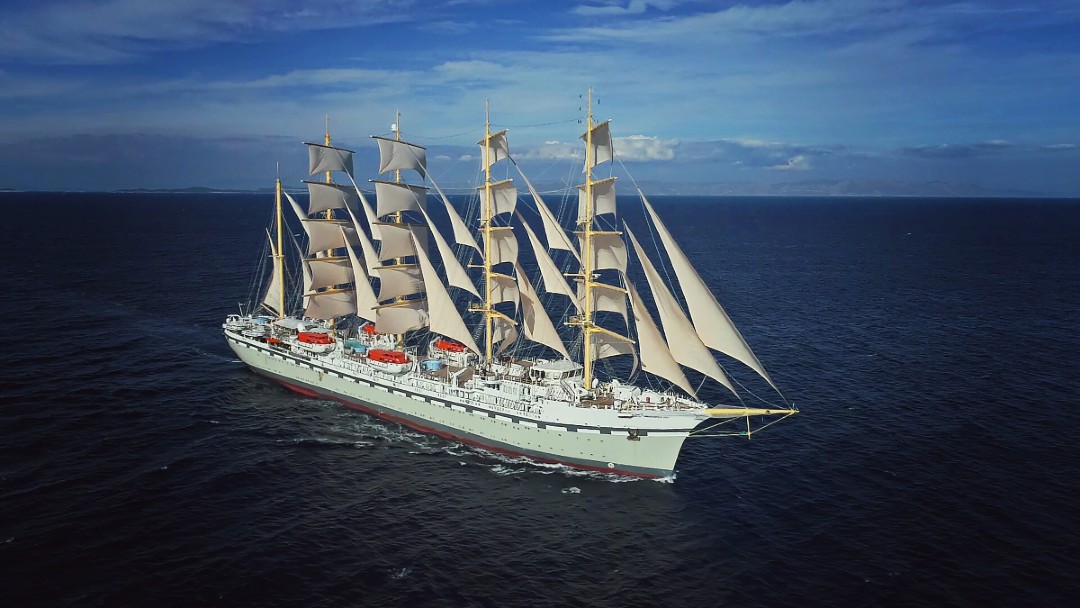 Catch the wind (and sail from the UK!) on the glamorous Golden Horizon
The epitome of romance at sea, Golden Horizon is set to get cruise lovers' hearts racing
It's safe to say it's been a bit of a choppy year for cruise, hasn't it? Which is why we're extremely excited to announce a new ship for UK cruisers to sail on next year – the glamorous Golden Horizon!
If you want to return to the ocean in style, why not consider a luxury voyage on this square-rigged sailing vessel? Tradewind Voyages' inaugural programme of cruises are now on sale, sailing from the UK and to a number of bucket-list destinations and rarely-visited islands.
The largest square-rigged sailing ship in the world, Golden Horizon is a near-replica of the 1913-built ocean vessel France II, offering the charm and romance of an historic ship coupled with modern luxury.
The ship will offer outstanding food with a focus on local produce, an enrichment and wellbeing programme, three swimming pools, five bars, a marina platform at the stern complete with watersports equipment, diving programmes, a hair stylist, nail bar, library, lecture theatre and musical entertainment. 
With a high staff-to-guest ratio, the atmosphere will foster a sense of friendship and exploration.
Sustainability is at the heart of the Tradewind Voyages experience:
The company philosophy is built on using the wind and currents to follow the sun, to allow sailing without engines for 70 per cent of the voyages
There will be no plastic straws or bottles of water, and shampoo bottles will be biodegradable
Tradewind Voyages is supporting the local economy by hiring nearby companies to help bring the business to life. The Suffolk-based cruise company has commissioned a local printing firm, marketing agency, IT support company, merchandisers and composers from the area in 2020

The line is planning to add further newly designed sailing ships to its fleet over the coming years, with the design process underway.
The ship will debut with an ex-UK programme from May 2021, before heading east, following the winds and tracking a course around the world.  All 140 cabins on Golden Horizon will face out to ensure guests can enjoy stunning views.
All monies taken for bookings will be held and protected in a trust account until holidays have been completed, to offer customers complete peace of mind when making a booking.
Furthermore, if Tradewind Voyages has to cancel a voyage due to Covid-19, it guarantees customers will be able to transfer to another voyage or receive a full refund of monies paid.
"Uniquely, all her voyages are planned on the basis of the prevailing winds and currents around the world, often following the traditional trading routes; a real maritime experience. Golden Horizon will appeal to active adults who want to travel the world in a new way," said Tradewind Voyages chief executive Stuart McQuaker.
The new programme includes nine voyages departing and finishing in the UK (seven depart Harwich and two Glasgow) between May and August 2021.
Catering for the increasing interest in cruising within the UK, the first voyage will be a 14 night 'Scotland and England Explorer' sailing which includes visits to Orkney's Unesco World Heritage, The Hebrides, Skye, Hadrian's Wall, Loch Ness, historic castles such as Balmoral and whisky distilleries.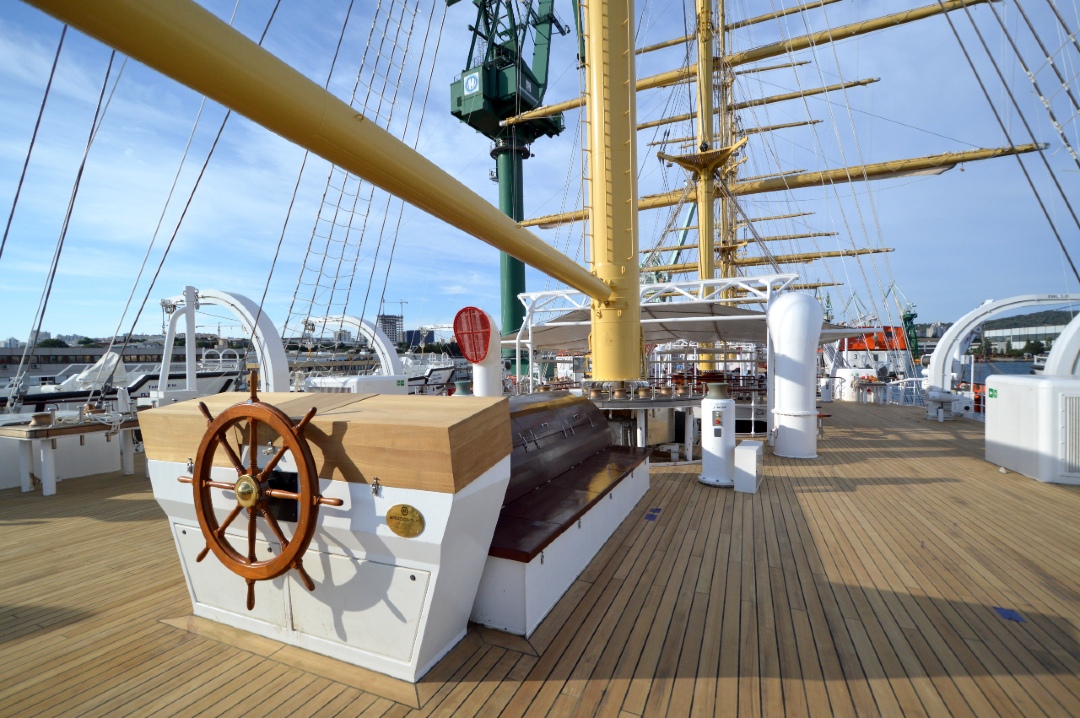 Feel the wind in your hair out on Golden Horizon's traditional deck
Other ex-UK voyages include the Wonders of Iceland, a British Isles and Ireland Explorer, Midnight Sun in the Arctic, Best of the Baltics, English South Coast and Islands and two Norwegian Fjords adventures.
On board, customers will enjoy live entertainment, lectures and watersports, as well as the chance to join some inspirational people for special talks, excursions, drinks and dinners.
These unique packages include the chance to set sail in Cowes with the world's greatest yachtswoman, Tracey Edwards (English South Coast) and discover Britain's flora and fauna with the biologist, environmentalist and acclaimed broadcaster, Liz Bonnin (British Isles and Ireland Explorer).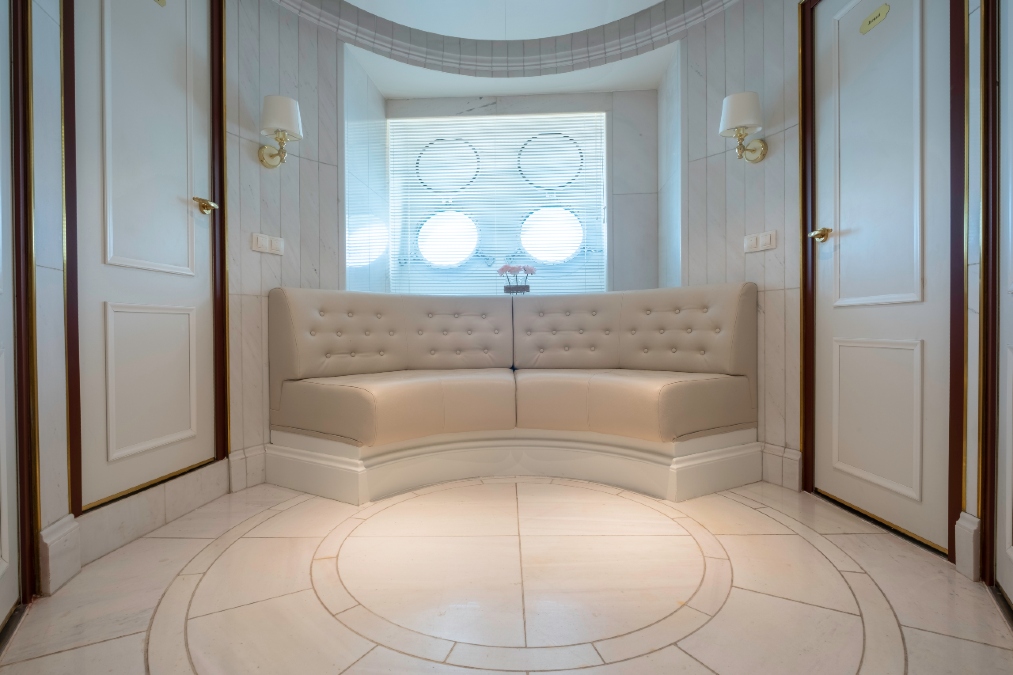 The spa lounge has a clean and calming vibe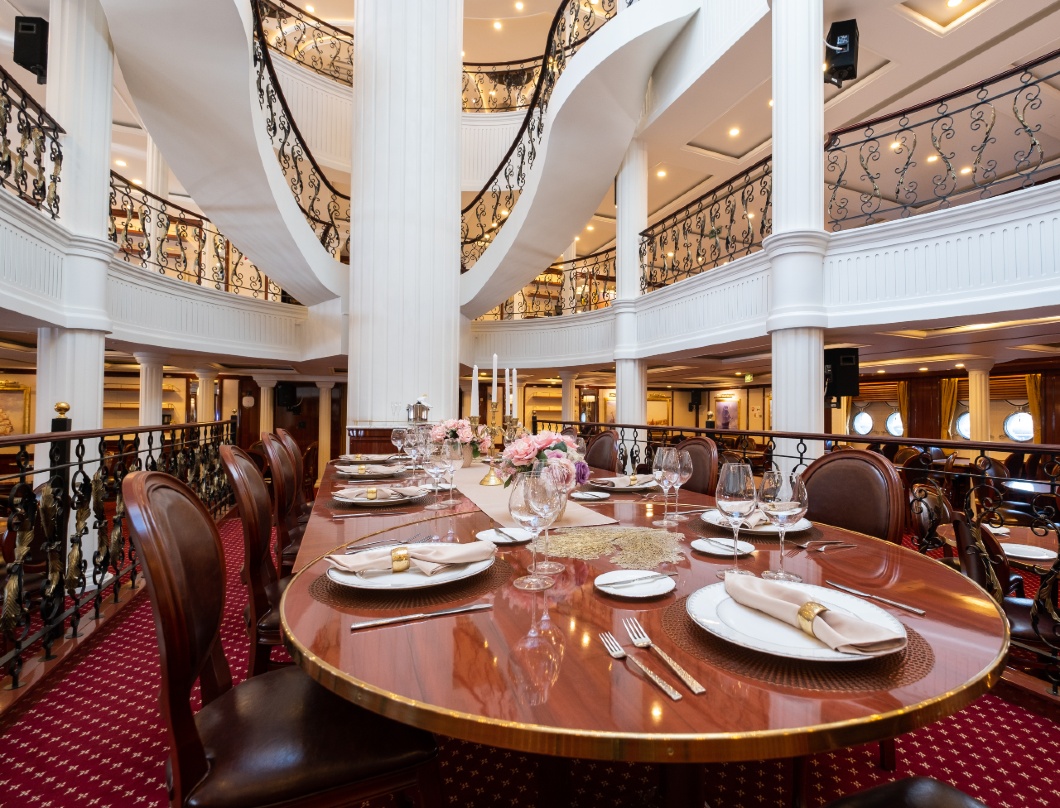 Feast on local produce in the elegant restaurant 
In September 2021, Golden Horizon will first head east to Portugal, Southern Spain, Italy and Croatia, before sailing on the historic Maritime Silk Route through the Suez Canal, taking in Egypt, East Africa, The Middle East, India, Malaysia and Indonesia. Combining a mixture of iconic destinations with rarely visited islands, this adventure delivers 'wow factor' moments throughout.
These voyages have been broken down into different legs with range of flight-inclusive packages, including city stays, immersive land tours and luxury beach escapes.
Highlights include the chance to combine a luxurious five-night safari in Tanzania (including Lake Manyara, the Ngorongoro Crater and balloon rides and game drives in the Serengeti) with a voyage around the best of the Seychelles (Seychelles and Tanzania safari).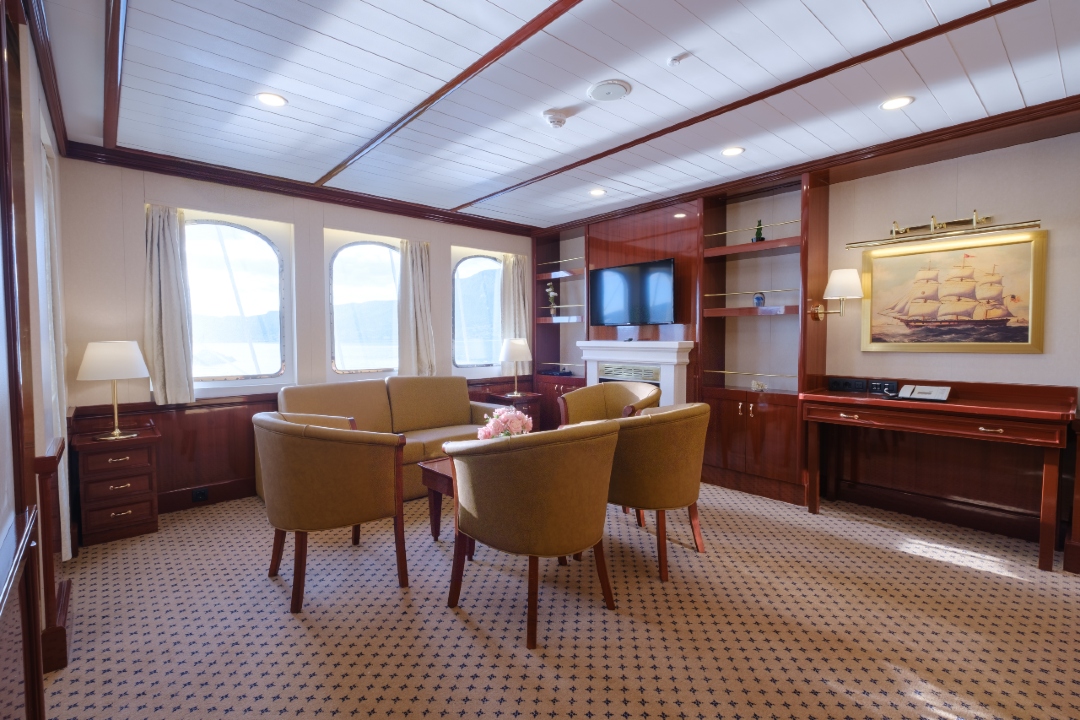 Golden Horizon's cabins and suites nod to the nautical heritage of a tall ship
Alternatively, Golden Horizon guests can combine an amazing voyage along the Spice Route from Southern India to Sri Lanka with a luxury beach stay in Goa, the backwaters of Kerala escape, a Golden Triangle tour or a chance to explore the tea plantations, heritage sites and beaches of Sri Lanka (South India and Sri Lanka).
For the ultimate adventure, the entire Maritime Silk Route can be booked (Maritime Silk Route Explorer). Costing from £16,903 per person (full-board; cruise-only) based on two sharing, the voyage will last 77 days, starting in Croatia and ending in Bali.
Itineraries in late 2021 and 2022 will feature several Australian voyages, cruises to the Indian Ocean, Japan, Alaska, the Americas and the Pacific Islands, as well as more expert-led voyages.
Sign us up right now…
The 14-night Scotland and England Explorer cruise departing Harwich on 1 May 2021 starts from £2,699 per person full board, based on two sharing. Visit www.tradewindvoyages.com call 01473 932060.