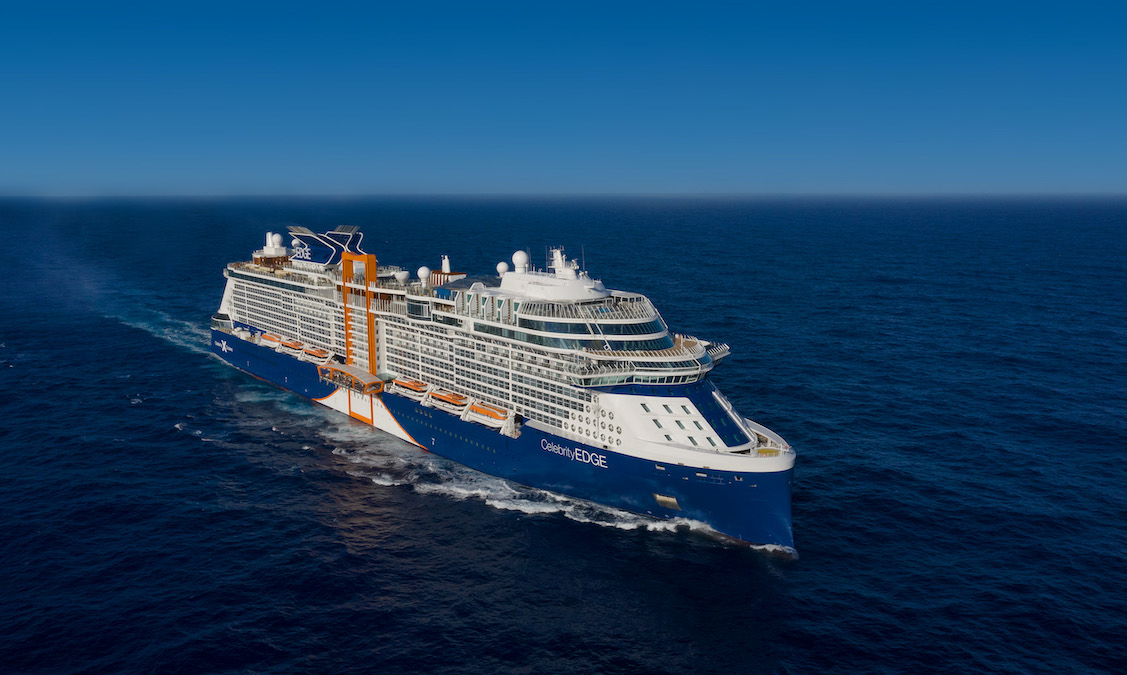 We are sailing! Celebrity Edge will be first cruise ship to sail from US waters in more than a year
The luxury ship will set sail from Fort Lauderdale with America's first female captain at the helm
Celebrity Cruises' new-luxury ship will be the first cruise ship to sail in US waters since the pandemic brought the industry to a shuddering halt – with the first American female captain, Kate McCue, in command.
The ultra-luxurious Celebrity Edge has been approved to sail from Fort Lauderdale on Saturday 26 June.  
'Someday is here,' tweeted Celebrity Cruises' CEO and President Lisa Lutoff-Perlo to announce the historic news.
Celebrity Edge will set sail on a seven-night cruise to the Caribbean after the CDC gave it the go-ahead, having met all the new standards for providing a healthy cruise for guests and crew.
'For the past 15 months our conversations with friends and loved ones about seeing the world have been accompanied by the phrase someday,' Lutoff-Perlo said. 'The power of travel has a way of healing our souls as we connect with cultures, sights, and experiences that bring greater joy and renewed energy to our lives.
We've been preparing for this day for months and, on behalf of all of us at Celebrity Cruises, we're ready and we can't wait to welcome our guests aboard once again!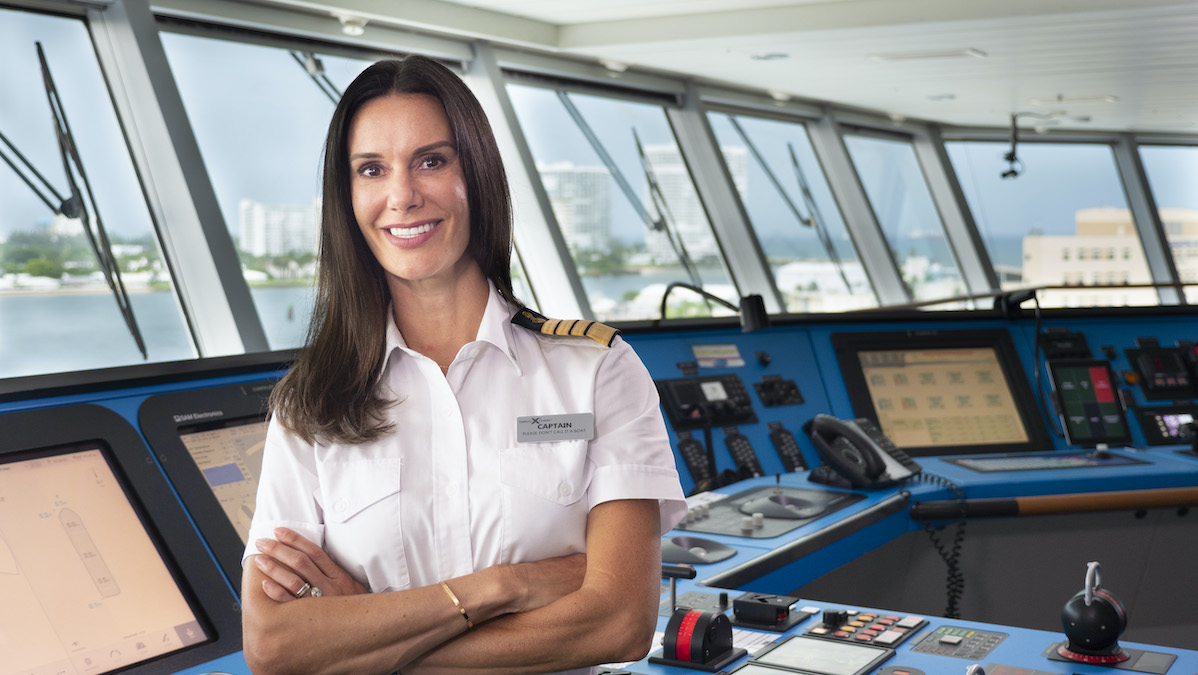 Captain Kate McCue will be in command when Celebrity Edge sets sail on 26 June
'Nothing compares to these experiences at sea and now the wonder of these journeys returns. We've been preparing for this day for months and, on behalf of all of us at Celebrity Cruises, we're ready and we can't wait to welcome our guests aboard once again!'
Richard Fain, Chairman of parent company, Royal Caribbean Group, said: 'Today's exciting news is the result of a collaboration with the CDC, our elected officials at the local, state and national levels and our industry partners at CLIA. We've consulted with the brightest minds in the health industry to ensure that our passengers and crew feel safe and comfortable on our ships while enjoying the uncompromised experience they know and love."
Named 'one of the world's greatest places' by Time Magazine, Celebrity Edge is one of the most innovative cruise ships. It has a Magic Carpet – a moving cantilevered platform that can be a lounge, a restaurant soaring above the sea, or a tender platform on lower decks so guests can catch boats to shore – and luxurious two-storey villas on board with private plunge pools.
The ship was inaugurated in 2018 and will now lead eight of the 15 ships in the fleet back to sailing this year to destinations around the world including the Caribbean, Europe, Alaska and the Galapagos.
Celebrity Cruises made history by setting sail on 8 March, 2020, with an all-female bridge led by Captain Kate.
'I fell in love with cruise ships at the age of 12 when my family took its first cruise vacation,' she told Cruise Blondes. 'At the end of the trip I asked my dad if he thought I could be a cruise director someday and he replied that I could drive the ship if I wanted to. Five years later, I enrolled at the California Maritime Academy and 19 years later I became a Captain.'
All Celebrity ships will sail with a vaccinated crew. All UK guests aged 18 and over must be vaccinated against COVID-19, and those under the age of 18 will need negative PCR test results.
U.S. guests aged 16 and older must be fully vaccinated and, as of 1 August 2021, all U.S. guests aged 12 and older must be fully vaccinated. Requirements for Non-U.S. guests vary and more details can be found by visiting https://www.celebritycruises.com/healthy-at-sea.