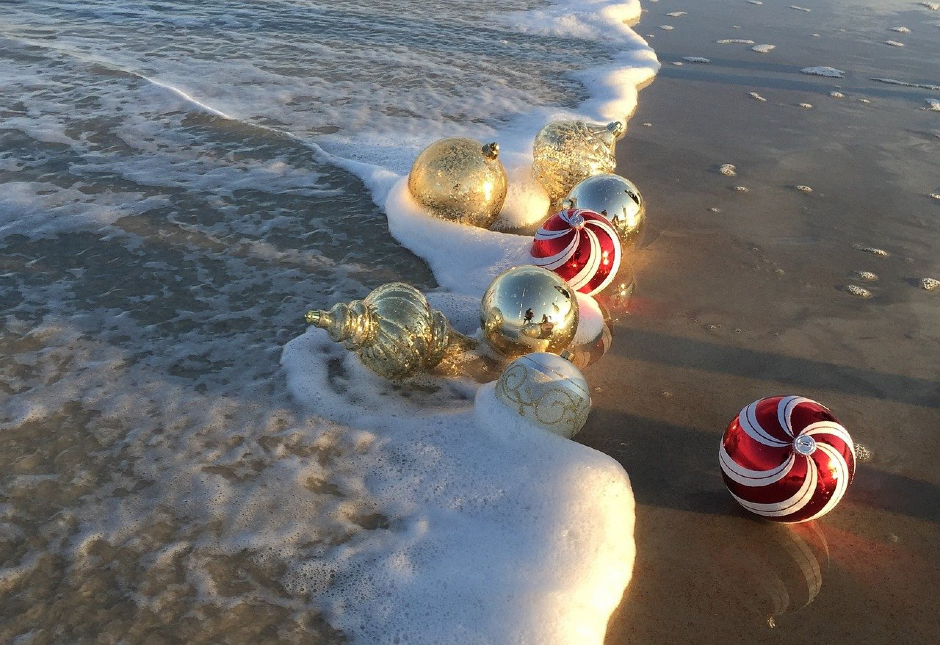 The Ultimate Christmas Gift Guide for Cruise Lovers
'Tis the Sea-son to give nautical but nice presents
Still haven't found the perfect present for the cruise lover in your life? There's time to order these hand-picked gifts in time for a shipshape Christmas. You're welcome!
Treat the sailor in your life with our favourite gifts every cruise lover would like to find nestling under the tree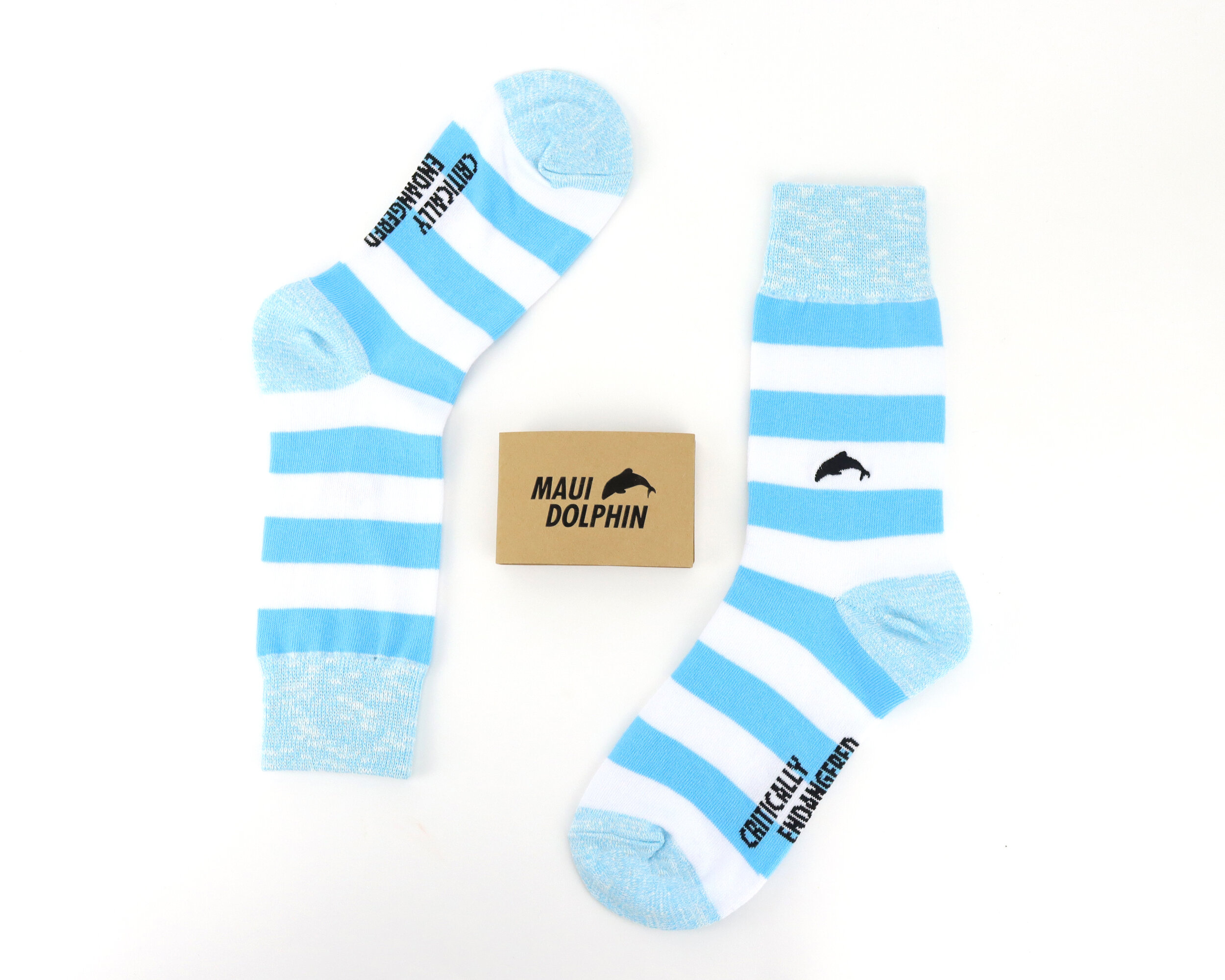 Save the planet as well as dolphins with these eco friendly socks
Give him some socks appeal and help the Whale and Dolphin Conservation with these eco-friendly socks. Made from GOTS certified cotton, these sustainable stocking fillers are perfect for anyone who loves the sea and marine life. From £12 www.criticallyendangeredsocks.com

Evoke some nostalgia with this huge vintage-inspired wall hanging
Nothing oozes glamour as much as an ocean liner and this giant metal hanging will add instant grandeur to any room. A nod to times gone by, every cruise lover will enjoy this art deco inspired piece of nostalgia and imagine they're on a transatlantic crossing even while the pandemic has stopped us all from sailing. We love! £235 www.artisanti.com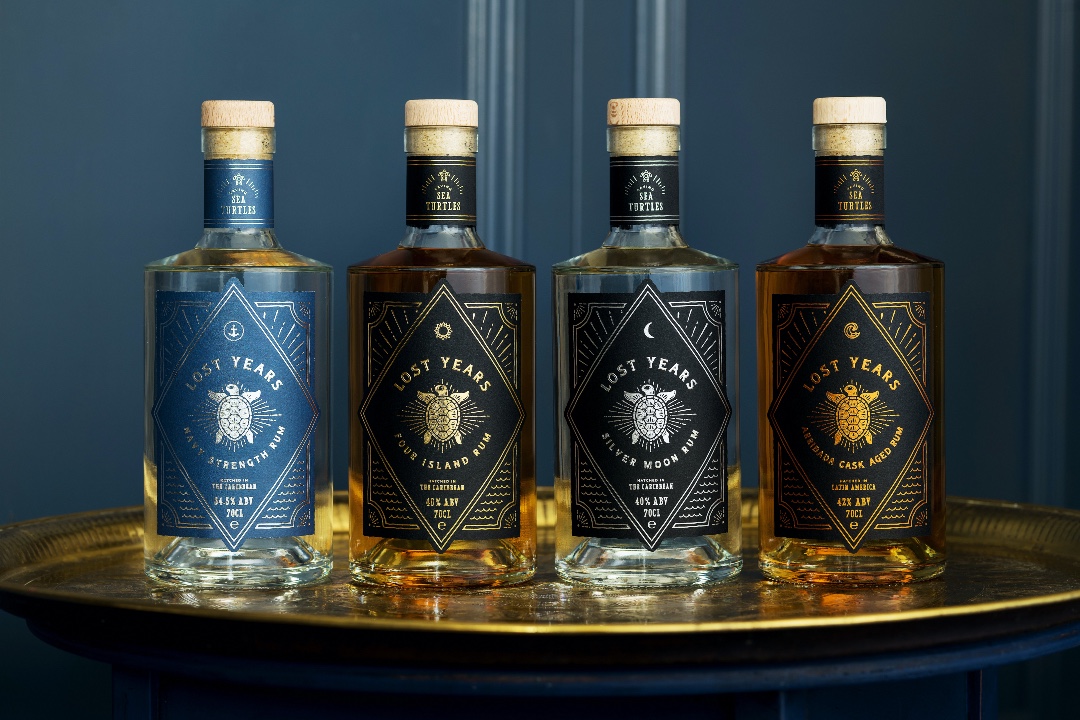 Every bottle of this new rum saves up to ten baby sea turtles – perfect for cruise and marine lovers
Enjoy the taste of the Caribbean and Latin America secure in the knowledge you're helping to save sea turtles one sip at a time. Lost Years, the debut rum from Cane & Able, aims to save more than 500,000 hatchlings over the next few years at key nesting sites. Every bottle sold saves up to ten baby sea turtles. We'll drink to that! The collection contains four rum blends priced from £29.95 – £44.95 per bottle www.lostyearsrum.com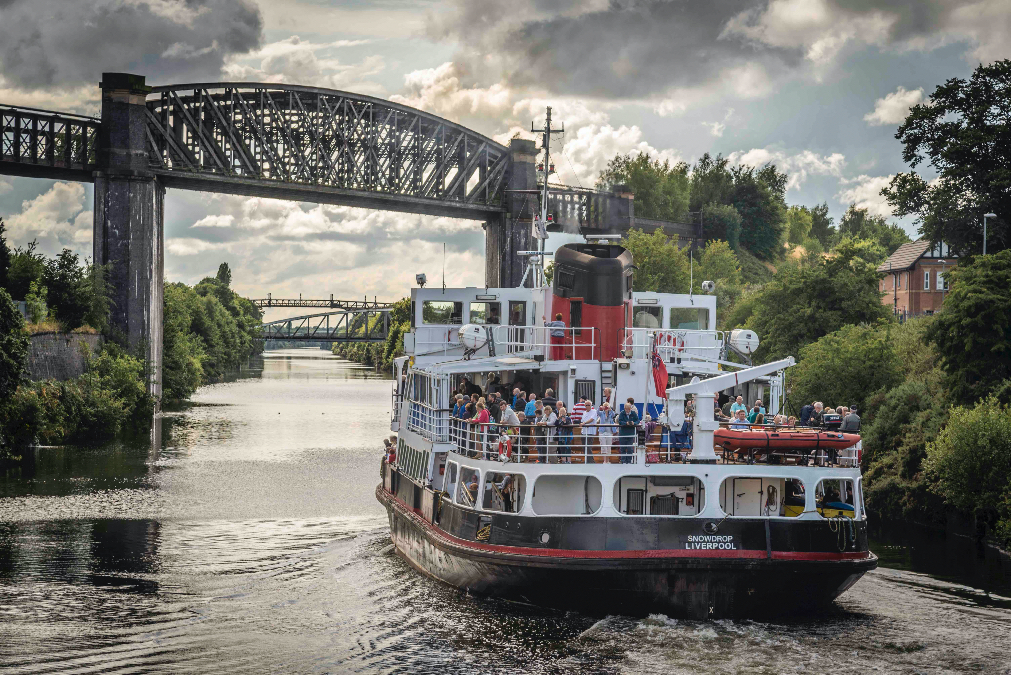 Sail through history on the Manchester Ship Canal 
Explore the Manchester Ship Canal on a cruise along one of the UK's most iconic waterways, steeped in heritage and history.
A brand-new route for 2021, the round-trip cruise will depart from Liverpool and Wirral, travelling along the fascinating Manchester Ship Canal all the way to the historic Latchford Locks and back.
At Latchford Locks the ferry will set sail back along the canal, through Eastham Locks into the River Mersey, glimpsing Liverpool's UNESCO World Heritage Waterfront in the distance. £46 per person www.merseyferries.co.uk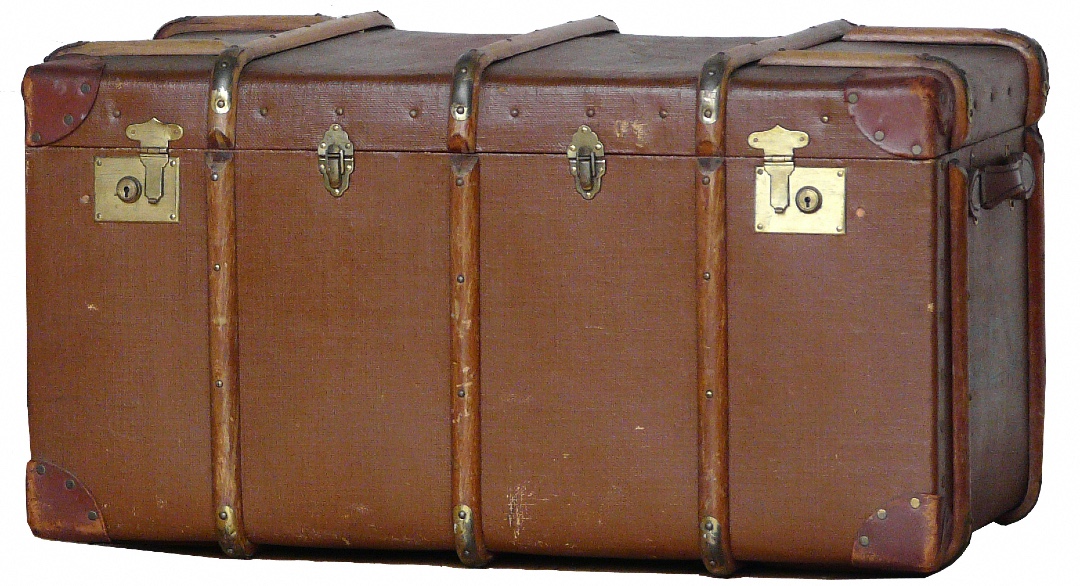 Every mark and dent on this vintage trunk has been made travelling the globe
Travel in style with this vintage trunk from the early 1900s. Distressed, with the original brass detailing, it belonged to Mrs J de V Lockett who toured extensively around western Europe. It still has the original colourful hotel, train and ship labels from long rail and sea journeys so is a piece of travel history. Take it on a modern voyage and use it as luxurious storage back home. We want! £225 www.scaramangashop.co.uk
Show her just how much you care with these gorgeous gifts we'd love to see on our horizon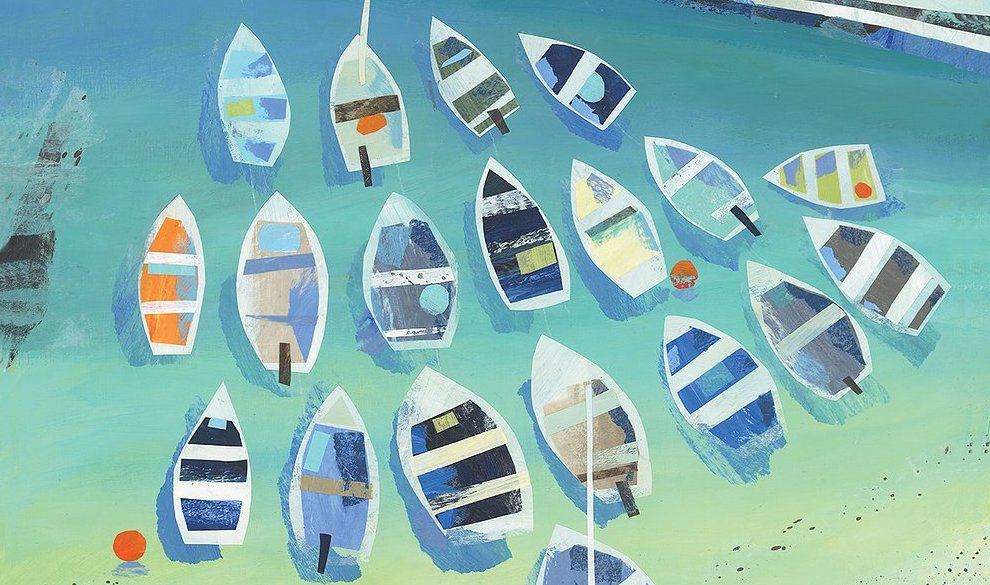 This pretty silk scarf is perfect for style on the go
Perfect for adding instant glamour without taking up any room in your luggage, this silk scarf is the ultimate cruise accessory. Created by artist Claire Henley, who has illustrated more than 100 children's books, this design was inspired by the boats in Portscatho harbour in Cornwall. £160 www.davidwatson.uk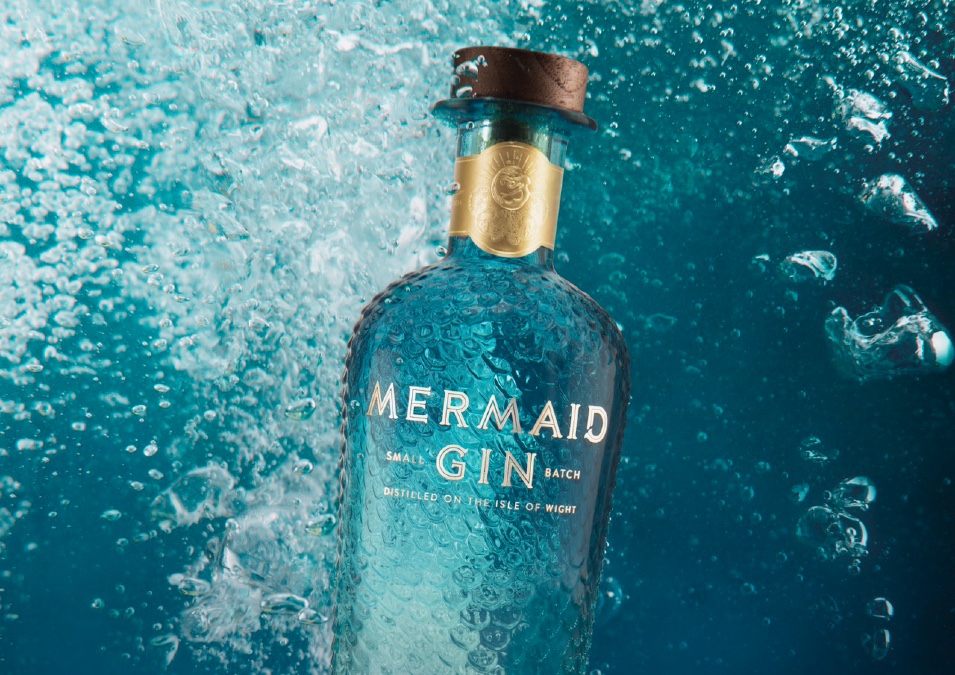 Hand-crafted using rock samphire – known as Mermaid's Kiss – this gin is perfect for cruise lovers 
Made from fragrant rock samphire foraged from the Isle of Wight's cliffs – and known locally as Mermaid's Kiss – along with other ethically-sourced botanicals, this hand-crafted small batch gin is from the isle's only distillery.
The bottle is plastic-free and recyclable and the distillery demands that all its suppliers accept new sustainability challenges to help our planet and oceans. Mermaid Gin £40.00 is available at Tesco, Marks & Spencer, John Lewis, Harvey Nichols and online masterofmalt.com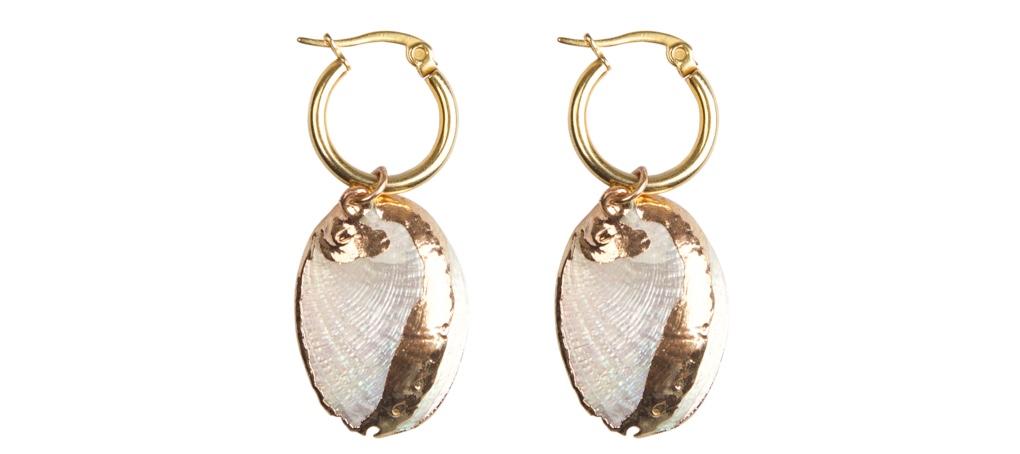 Style on your next cruise is a shore thing with these gorgeous shell earrings 
Beach as well as cruise lovers will want to find these beautiful earrings under their tree this Christmas. The 16k gold-plated brass hoops feature white shells layered in gold – perfect for your next sunshine holiday. £55 www.heavenlyhomesandgardens.co.uk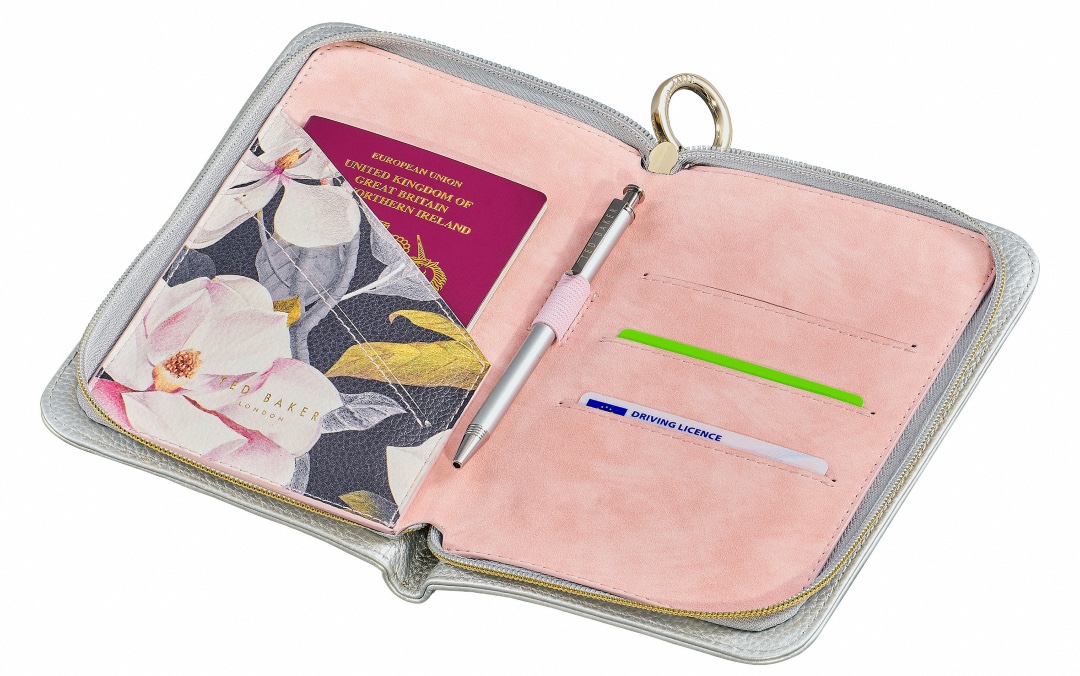 You'll never lose your documents with this stylish Ted Baker organiser 
Keep all your cruise documents together – and looking their best – in this gorgeous Ted Baker faux leather travel holder. There's plenty of space for your passport, tickets, cards and itinerary so there won't be any delays getting on board. What's not to like? £39.95 www.annabeljames.co.uk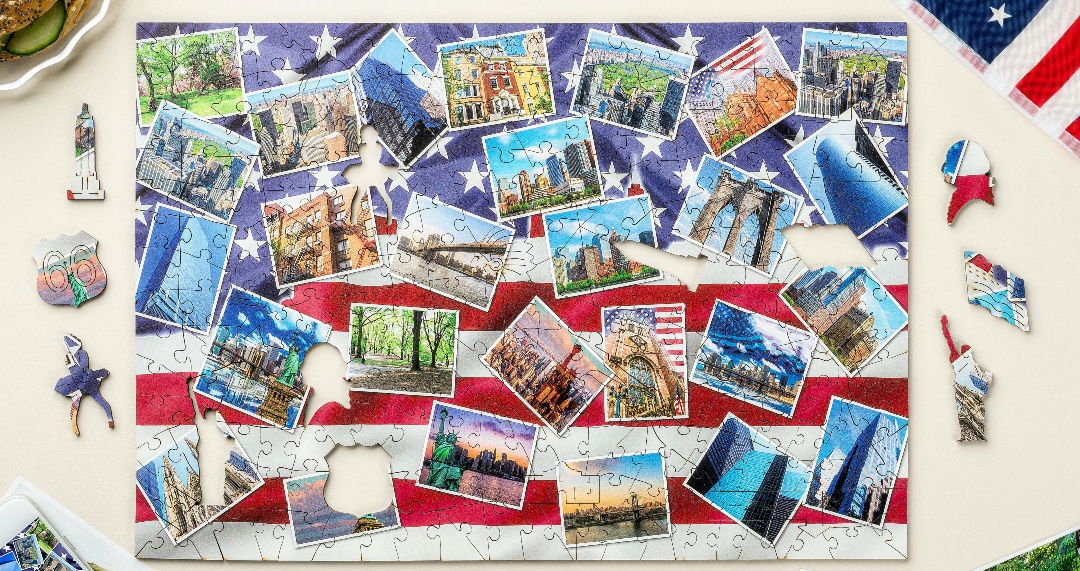 A personalised puzzle is the final piece of a perfect cruise to the States
Cruising to the USA next year? Relax on board with this super cute puzzle which incorporates the all-American whimsy shapes – think the iconic route 66 sign, an American football and a rodeo rider as well as others – cut into the pattern. All you have to do is add your own photo (yes it's personalised) and complete it. £36 www.wenthworthpuzzles.com