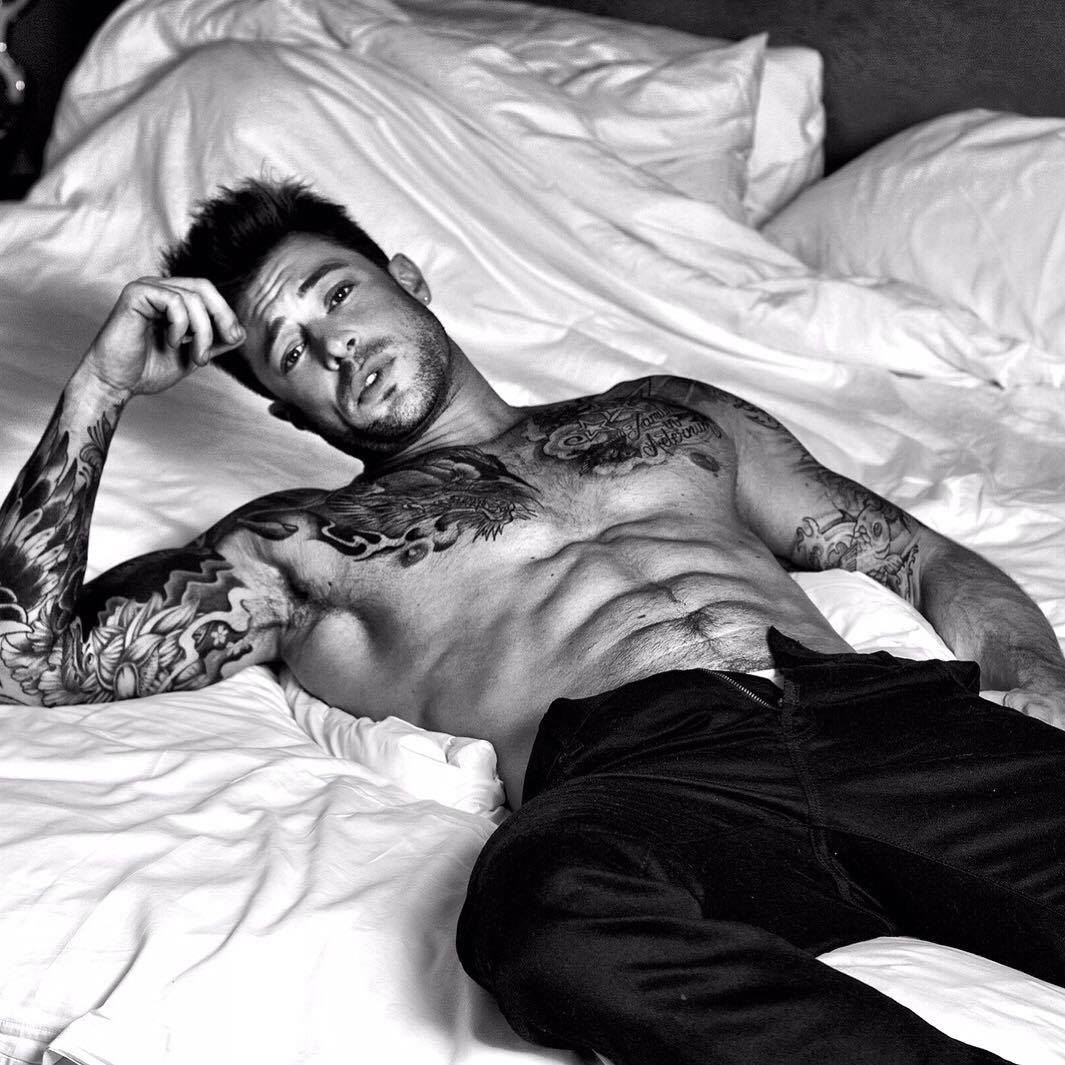 One Love! Blue singer Duncan James: 'I can't wait to go on a cruise – I would go right now!'
The singer and actor can't wait for the pandemic to be over so he can get back on a cruise ship and 'sit in the middle of the ocean'
Duncan James has admitted he's feeling Blue – because the pandemic means he can't go cruising.
The boyband singer insists cruising is the safest thing to do with all the new safety protocols cruise lines have put in place to stop the spread of coronavirus.
And he's hit out at the cruising industry being blamed for being 'petri dishes at sea' saying that he was 'horrified and saddened' that the label could mean people are now frightened to go on ships.
'Obviously in a pandemic we are all being more cautious and I have read that the cruise industry has put in so many safety measures,' the actor said. 'From infiltration to standards of cleanliness and everybody wearing masks and sanitising, I think I can say now it is one of the safest things to do. I just can't wait to get back on a ship.
'I was saddened that the cruising industry has been one of the hardest hit along with the entertainment industry. I have been on many, many cruises and they are so safe. We have all read these stories about certain cruise lines stuck with all these Covid passengers on board – it was well documented in the media – and it might have frightened a lot of people.
'Petri dishes at sea came up in certain messages online I saw and I was horrified by this because my own experience of cruising has always been a very happy one.'
Duncan, who has a teenage daughter Tianie-Finn James, with his ex and former ballet dancer Claire Grainger,, says cruising is his favourite way to holiday and that he is longing for lockdown 2:0 to be over so he can get away.
'Even if someone said do you want to go on a cruise right now, I'd say yes,' he admitted. 'I'd say take me there – I want to go right now.'
The Hollyoaks star, the new ambassador for Panache Cruises, began cruising at the height of his fame with boyband Blue, taking his bandmate Antony Costa along with both their families.
'I had the best time ever.,' he said. 'I didn't know what to expect. I had the most incredible time – exceptional food, wonderful entertainment and every day I woke up in a different place and got to see different things.
'For me, being in the limelight, I felt safe. I didn't feel vulnerable or threatened by people. I just had a lovely time. People let me have my holiday and left me alone to have a good time. It was wonderful.'
'If someone said do you want to go on a cruise, right now I'd say yes. I'd say: "Take me there – I want to go right now." I have been on many, many cruises and they are so safe. I just can't wait to get back on a ship'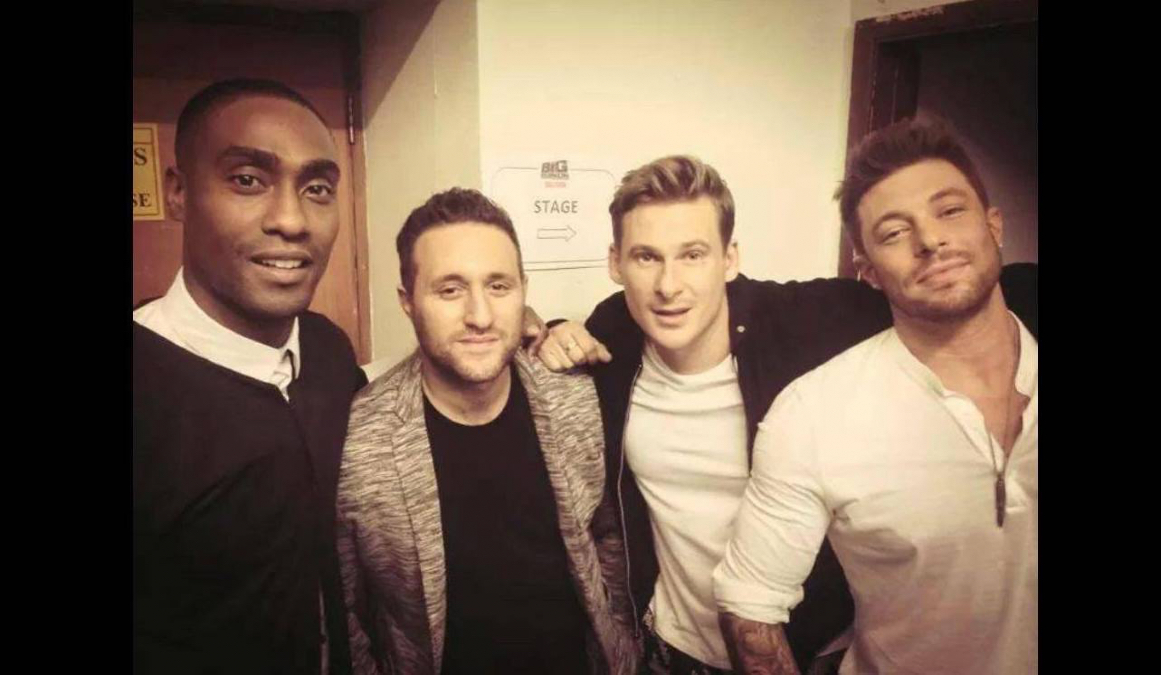 Duncan James (far right) with the rest of Blue Simon Webbe, Antony Costa and Lee Ryan 
Duncan, who says his love of ships began as a little boy growing up by the sea in Devon, has been cruising ever since.
'I grew up in Sidmouth, Devon, right by the sea so I always loved it. My grandparents used to own a beach hut near Bournemouth and every summer I would go there with them and my mum and would see the huge ships going in and out of Southampton and I used to think one day I want to be on one of those ships,' he said.
'I have cruised with lots of different cruise lines and been on many different ships and I'm fascinated. I am quite nosy and like to go and explore and look at everything.
'For my 40th birthday I did a big cruise with my mum and my daughter on a huge ship around the Caribbean. I was lucky enough to go behind the scenes. I went into the kitchens and the chef took me back and showed me how the food production was done and I went up to see the Captain on the bridge. I had an amazing time because I got to see how a cruise ship runs.'
But his idea of the perfect cruise is now chilling with a good book and a glass of fizz.
'I am in my 40s now ,' Duncan admitted, 'and my idea of cruising is very different to how it was 20 years ago when I used to go to party and have fun.
'Now I'm more interested in having a nice meal and a nice glass of wine. I want to find a cocktail lounge, watch some entertainment or just chill. I like to find a quiet area on the ship and read and look out at sea.
 'This is what cruising is about – sitting in the middle of the ocean and finding peace and tranquillity. You can't beat that especially with a glass of champagne in your hand. What's more to life than that?'