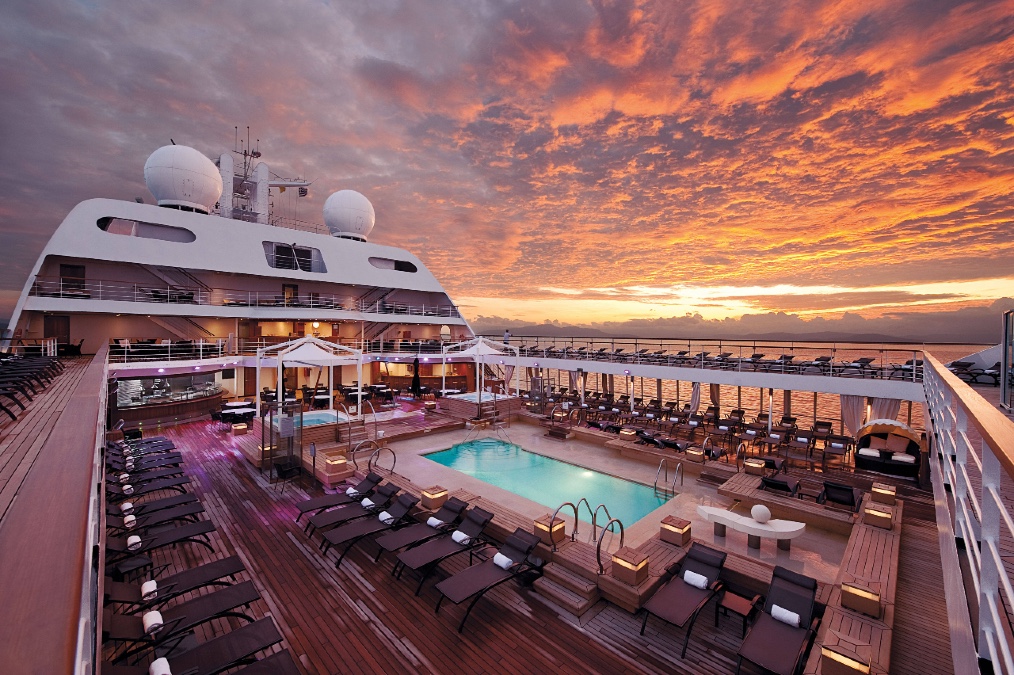 Approval of vaccine is a shot in the arm for the cruise industry
A staggering 81 per cent of luxury cruisers plan to sail next year once they've been vaccinated against Covid
At last – there's hope of a return to cruise on the horizon with the news today that the Pfizer-BioNTech vaccine has been approved in the UK – the first country in the world to give it the go-ahead. 
And we're not the only ones looking forward to getting back on board our favourite ships as soon as possible.
A staggering 81 per cent of luxury cruisers are optimistic about a return to the seas next year, according to a new survey by cruise retailer, Mundy Cruising.
They're all planning to cruise in 2021 though the majority will wait until they've been vaccinated first which could be sooner rather than later as the government announced it will started rolling out the vaccine  from next week. 
Two doses will be given of the Pfizer-BioNTech vaccine 21 days apart with immunity seven days later. 
The survey was carried out in the wake of preliminary results showing two of the Covid-19 vaccines currently in development to be up to 95% effective.  
Hopes are high that the Covid vaccines will provide the silver bullet that the travel industry needs, although the survey results painted a slightly more nuanced picture.
Just under half – 47 per cent – said that they would only cruise once they had been vaccinated and the majority of the population had been vaccinated. A further 39 per cent said they would cruise once they had been vaccinated, even if the majority of the population had not.
But a bullish nine per cent said they'd get on a cruise ship tomorrow if they could and that a vaccine made no difference while three per cent said they would cruise without being vaccinated against Covid, provided that the majority of the population had already had the jab.
Just under a third – 30 per cent of all those who took part in the survey expect to cruise again by next summer, in the while 22 per cent  have their sights set on next autumn and 18per cent expect to be back on board by the end of 2021. An April restart matches up with what most cruise lines are currently planning for, though 11 per cent of the panel believe they will be back on board even sooner than that.
The pandemic means luxury cruisers now want to sail on ships with fewer guests.  Just over half – 51 per cent – would now prefer to travel on a ship carrying between 50 – 500 guests, compared to 37 per cent before the pandemic, and the percentage favouring a ship carrying 1,000 guests or more has dropped from 15 per cent to just seven per cent.
'Our most recent survey has given us a lot of food for thought,' commented Mundy Cruising managing director Edwina Lonsdale, 'but the overriding sentiment is one of cautious optimism regarding the resumption of cruising in 2021. Mundy clients are a well-travelled, well-informed and pragmatic bunch, so it's no surprise to us that their responses are grounded in a realistic appraisal of where things stand.
'We know that a vaccine will take time to roll out, which is why the cruise lines are pressing ahead with their detailed and exhaustive plans to ensure that cruising post-Covid is safer than ever.
'Nevertheless, the recent flurry of good news has clearly given our clients a much-needed boost, with bookings significantly up since the vaccine announcements from Pfizer-BioNTech, Moderna and now Oxford-AstraZeneca.'