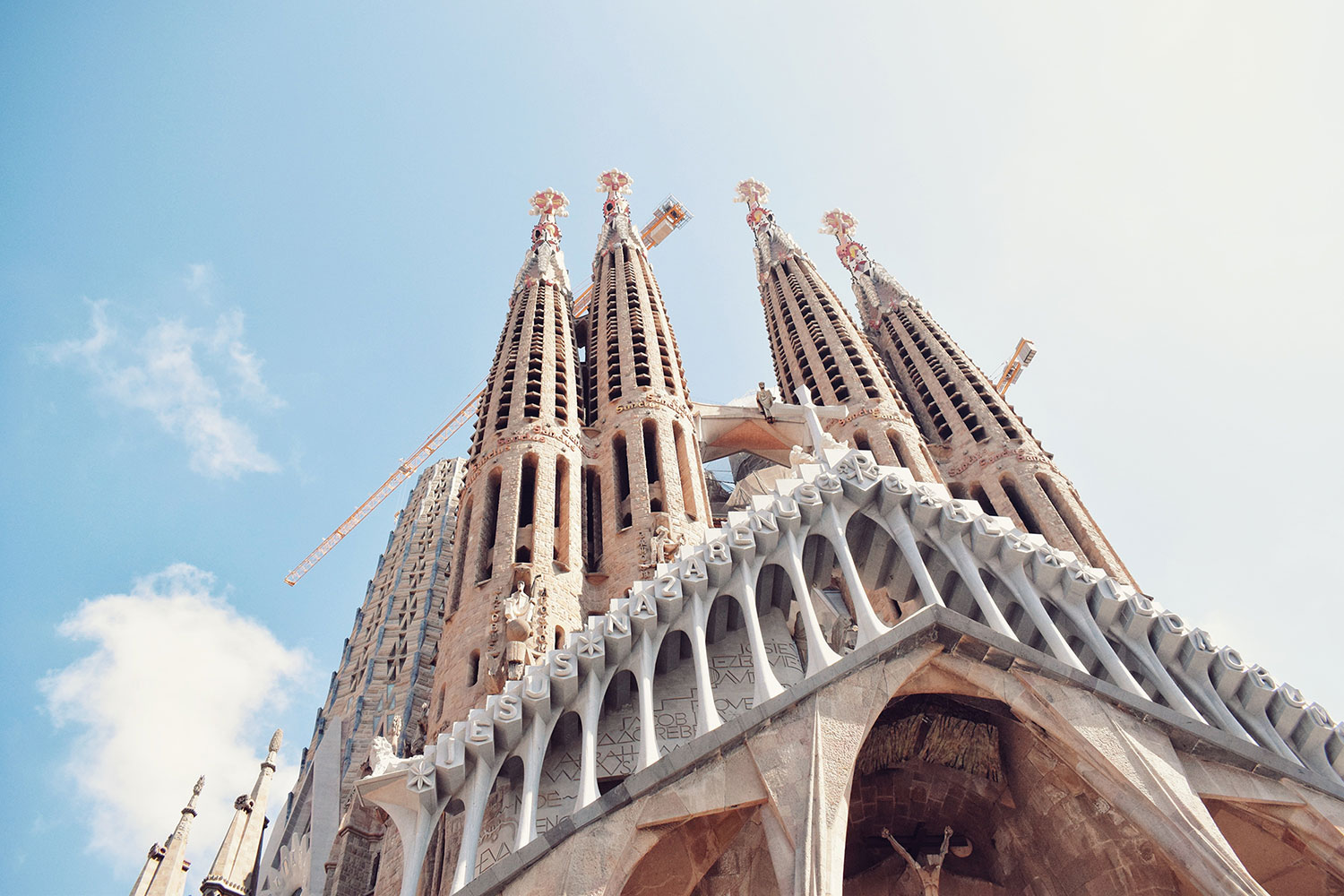 Barcelona: the vibrant and ever-popular Mediterranean port of call
Barcelona: Art, Architecture And Beach: This Mediterranean port of call Has It All
Barcelona is one of the busiest cruise ports in the Mediterranean. It's rich history, world famous architecture, Catalan flair and friendly locals make it an incredibly diverse and interesting Spanish port of call.
Several distinct and very different neighbourhoods (barrios) make up the city and each is worth exploring. They include the Gothic Quarter (old city), Barceloneta, El Born and the Eixample District.
Large cruise ships dock at the Quai Adossat terminals, berths A, B, C and D. You can walk to Las Ramblas from here, but it's a fair distance and in the summer heat, can be a strenuous task.
A cruise shuttle bus service drops passengers at the Christopher Columbus monument, at the bottom of Las Ramblas for a small charge.
Smaller cruise ships sometimes berth at the World Trade Center which is a shorter and flatter walk to Las Ramblas.
These terminals also benefit from being on the hop-on hop-off bus route and there's a stop just outside the terminal.
Sagrada Familia
When in Barcelona, there are some things that shouldn't be missed: Antoni Gaudi's masterpiece, still unfinished, is a dominating presence across the skyline and it's even more impressive at the foot. Construction began in 1882 and is expected to finish in 2026, coinciding with the 100-year anniversary of Gaudi's death.
Park Güell
Located in the north of the city, this is yet another of Gaudi's creations and a real feast for the eyes. Fairytale houses, eccentric mosaic designs and more are all waiting to be enjoyed before you take in the panoramic city views. Park Güell was declared a Unesco World Heritage Site in 1984.
Picasso Museum
Picasso loved Barcelona – this connection is evident in many of his works. His time spent here ultimately led him to success, and at 16 he reached the highest artistic level of the best art schools in Spain. Explore some of his most important pieces from his early days.
Las Ramblas
This is the beating heart of the city and is lined with restaurants, shops, stalls and bars. The street forms the boundary between the quarters of Barri Gòtic, to the east, and El Raval, to the west.
Mercat Boqueria
Walk up Las Ramblas from the Christopher Columbus monument and half-way up, on your left, you'll find Mercat Boqueria. One of the most famous markets in the world, fresh fruits, meat, cheese, Serrano ham and anything else you can think of is on sale here.
Getting Around
Barcelona is easy to navigate on foot, but the hop-on hop-off bus is a great option for heading further afield. There are several lines so before you leave on your cruise, do some research to see which ones cover which attractions. All buses stop at the Christopher Columbus monument, so you can purchase tickets there on the day or in advance online.
The TMB subway system is also an option and there are frequent buses around the city and surrounding areas.
Shopping
Las Ramblas is a great place to shop and offers stores selling everything from local crafts to cheap souvenirs and high street labels. At the top of Las Ramblas, you'll also find the department store El Corte Ingles. Go off-the-beaten-track and into other districts for more locally produced items, including leather shoes and bags. Passeig de Gracia is the place to go for high end, designer labels including Gucci, Louis Vuitton and Chanel.
Food & Drink
Barcelona offers a variety of cuisines to suit every budget. Local specialities include tapas, Catalan-style paella and fresh seafood, and if time allows, all should be sampled.
If you're feeling more adventurous, we'd recommend dining at a restaurant frequented by locals. Typical Catalonian dishes include Arròs Negre, a rice dish cooked in the same pot as paella and coloured with black squid ink. Or try Esqueixada de bacallà, shredded cod with tomatoes, peppers and onions; and Cargols a la llauna – snails, traditionally cooked and served with a spicy sauce.
There is also a selection of Michelin-starred restaurants in the city.
Safety
Like many big cities, there is crime in Barcelona and pickpockets are in operation. Never put your wallet or other valuables in your back pockets and if taking a bag, try to keep it in front of you and closed at all times. Never take your passport ashore with you – if you need photo ID, take a driving licence or scanned copy of your passport.
If you've visited the city before, we recommend doing one of two things: a visit to Montserrat or a day at the beach.
Montserrat is well known as the site of the Benedictine abbey, Santa Maria de Montserrat, which hosts the Virgin of Montserrat sanctuary. It is accessible by train from the city, but an organised excursion is probably the best way to enjoy this stunning abbey.
Barcelona's coastline stretches for 4.5km and is home to a variety of beaches. The closest is Barceloneta; it's within walking distance of Las Ramblas and the ideal place to top up your vitamin D. Other beaches include Mar Bella Beach and Sant Sebastiá.