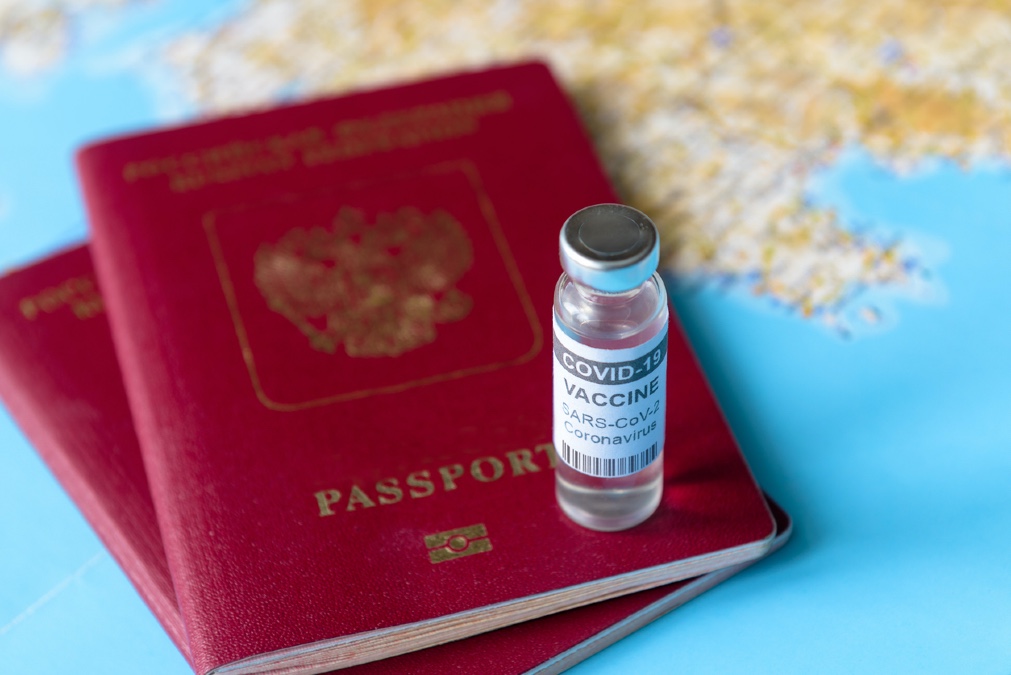 Six summer cruises you can take once you've been vaccinated
The cruise lines who can't wait to have you on board once you've had your second shot
While 10 countries in the EU suspended then did a huge U-turn over the AstraZeneca vaccine, I let out a little whoop when my phone pinged to announce it was finally time for my jab.
It wasn't just that, at long last, I'd be offered protection against the deadly virus that has so far claimed 2.6 million lives globally and kept us locked down for months.
No, just as thrilling was the prospect of jumping – or running – onto a ship for a long awaited cruise.
Never mind where it was headed, I was already mentally packing my suitcase and shaking off the cobwebs from my passport.
Now all I needed was the Prime Minister Boris Johnson to lift the ban on all non-essential international travel on 17 May and get that cruise booked.
But, of course, not everything is that simple. Yes – woohoo!– domestic cruising has got the green light for the summer, giving cruise lines the go-ahead to sail around home shores.
Several cruise lines have now announced sailings this summer. Some are 'cruises to nowhere'– they won't be stopping at any ports to stop the risk of Covid coming aboard – but, more importantly, many cruise lines will only let passengers sail if they've been fully vaccinated.
Guests will have to show proof at the terminal that they've had their second shot at least a week to 14 days before departure. Anyone under 50 might hesitate to book right now as they won't know when they'll get both jabs because of the 'lumpy' supply of the vaccine.
It also means – whisper it! – there won't be any children or under 18s on board as there are no current plans to vaccinate them unless they have an underlying health issue covered by one of the cohorts.
While that may scupper families' holiday plans, for many, that's a plus. No little ones screaming, or splashing in the pool and plenty of peace and quiet on board – in fact, a Zen cruise for adults to lay back and enjoy.
So here's who's sailing so you can have the best – and safest – summer staycation at sea ever.
Crystal Cruises' Bahamian Rhapsody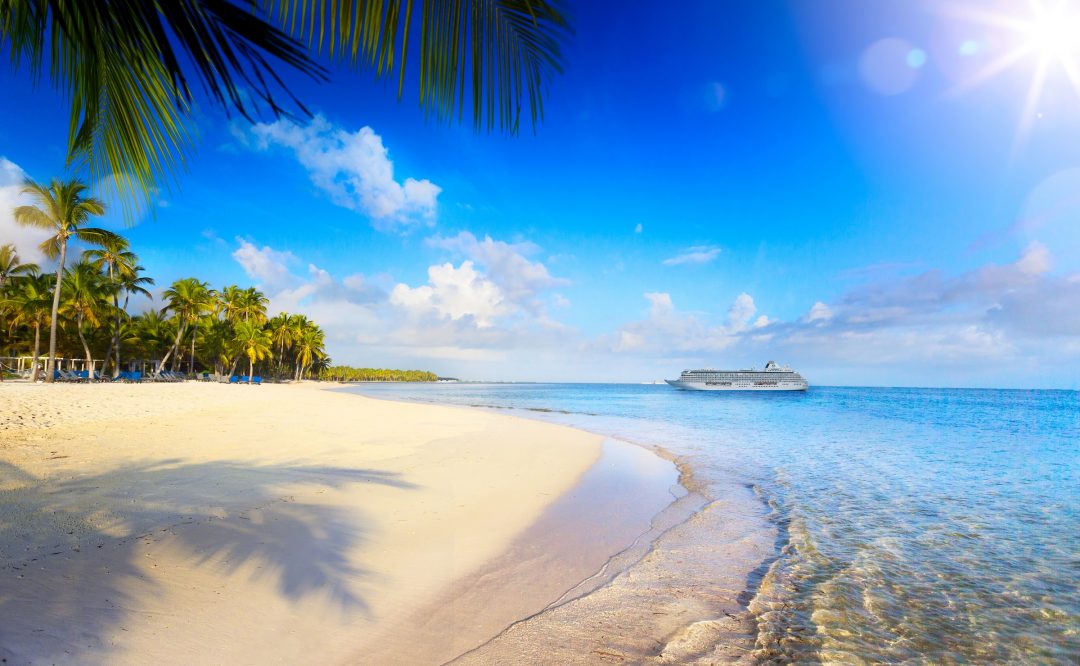 A totally tropical summer awaits on board Crystal Serenity if you're vaccinated
Fancy a slice of paradise and a luxury cruise? Then swap the British Isles for the Bahamas with Crystal Cruises this summer. 
Brits who've had both jabs can cruise from Nassau on Crystal Serenity on a week-long cruise calling at Great Exuma and San Salvador Island from 3 July. Crystal is also offering a seven-night round trip from Bimini Island from 4 July. Choices, choices…
Guests must be fully inoculated against Covid-19 at least a fortnight before joining the new Bahamas Escapes cruises. This new requirement is in addition to existing, comprehensive measures, including negative Covid-19 tests for both guests and crew. 
After a year of no sailing, get ready for a week of pampering and luxury with Crystal's legendary six-star service, Michelin-star level cuisine, butler-serviced suites with private veranda, spa, world-class entertainment onboard – and all that sun! 
As well as getting a tan, guests can enjoy the pink-sand beaches and the thrill of swimming with pigs for which The Bahamas is famous.
A seven-night Nassau Roundtrip cruise departing July 3 costs from $2,449. Visit crystalcruises.com 
Cunard's sophisticated Summer At Sea 
For a sophisticated staycation at sea, Cunard is offering cruises around home shores on board the gorgeous Queen Elizabeth for those who are fully vaccinated.
Exclusive to UK residents, passengers can enjoy the ship's art deco décor, gleaming chandeliers and afternoon tea while sailing wherever 'the sun shines brightest.'
There will be 13 new voyages around Britain this summer for anyone who can show they've had both shots at least a week before departure. That means no families.
Departing from Southampton, from July through to October, cruises will range from three to 12 nights and 'absorb the beauty of Britain's every changing coastline and explore sparkling cities on UK shores.' 
The crew won't necessarily be vaccinated. Vaccines can't be bought privately at the moment and many countries' vaccination programmes are sluggish or have only just begun.
But that hasn't stopped Norwegian Cruise Lines, Regent Seven Seas and Swan Hellenic making it a stipulation, presumably only hiring those who've been able to get both jabs at home.
Crystal Cruises will also require vaccinations 'once they are widely available' while Royal Caribbean says it is 'committed to requiring crew to have the vaccine'.
Cunard's crew will instead undergo a strict testing and quarantine regime as well as regular testing on board.
There will be enhanced sanitation measures, social distancing, reduced capacity and guests will have to wear face masks in certain parts of the ship.
Other Cunard holidays currently on sale don't require guests to be vaccinated. The 'Summer at Sea' cruises go on sale 31 March on www.cunard.com
A Scenic Welcome Back from Fred.Olsen Cruises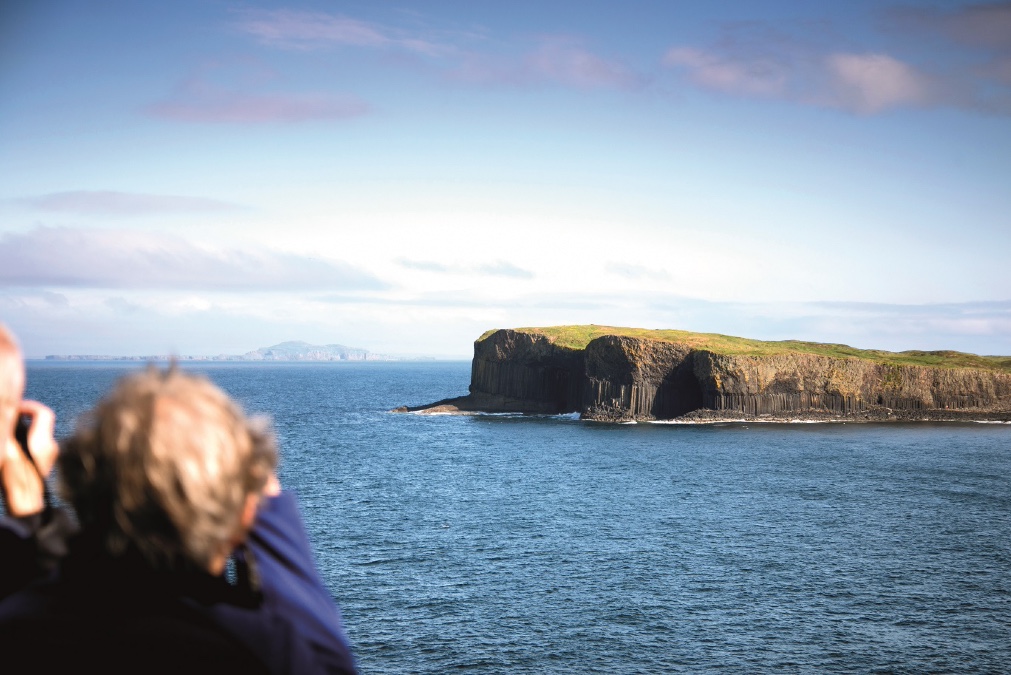 Fred.Olsen's passengers can see stunning British scenery including Fingal's Cave, in Scotland
From July, Fred.Olsen Cruise Lines will be sailing the British Isles on their new, aptly named, Welcome Back cruises.
New ship Borealis will be the first to set sail with a three-night maiden voyage from Liverpool on 5 July, while Bolette will sail from Dover on its maiden voyage on 16 August.
There are no port stops on the 11 cruises but the scenic cruises showcase the best of Britain, cruising past beautiful places such as Fingal's Cave, the Orkney, Faroe and the Shetlands Islands and the Isles of Scilly.
The vaccine is great news for all of us but we believe it must be considered as part of a multi-layered approach
So far the cruise line hasn't decided whether passengers need vaccinations or not. Managing Director Peter Deer, told The Telegraph that the firm was 'taking this time to ensure any procedures we implement ready for our return to sailing are based on the most up to date science available to us.'
The line's website states: 'By the time our Welcome Back cruises start sailing in July, we know that a large proportion of adults in the UK will have received one or both of their vaccinations.
'The vaccine is great news for all of us, but we believe it must be considered as part of a multi-layered approach.
The government's 'Global Travel Taskforce' is expected to deliver an update on the 12 April 2021. We are awaiting further guidance from this update (and any updates from the governments of the destinations we'll be visiting) before we confirm any final requirements with our guests.'
Borealis' four-night 'Scenic British Isles & Summer Wildlife' no port cruise, departing from Liverpool on 8 July 2021. Prices start from £549 per person. Visit fredolsencruises.com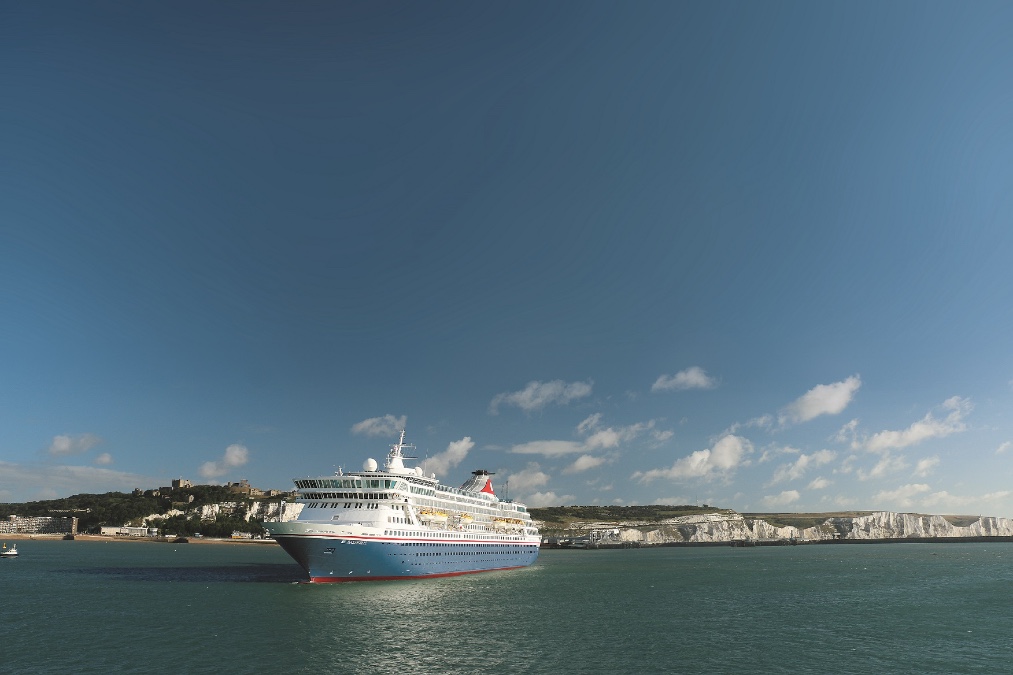 Small is Beautiful – Fred.Olsen's Balmoral sailing out of Dover 
Best of British – P&O Cruises' Summer of Sun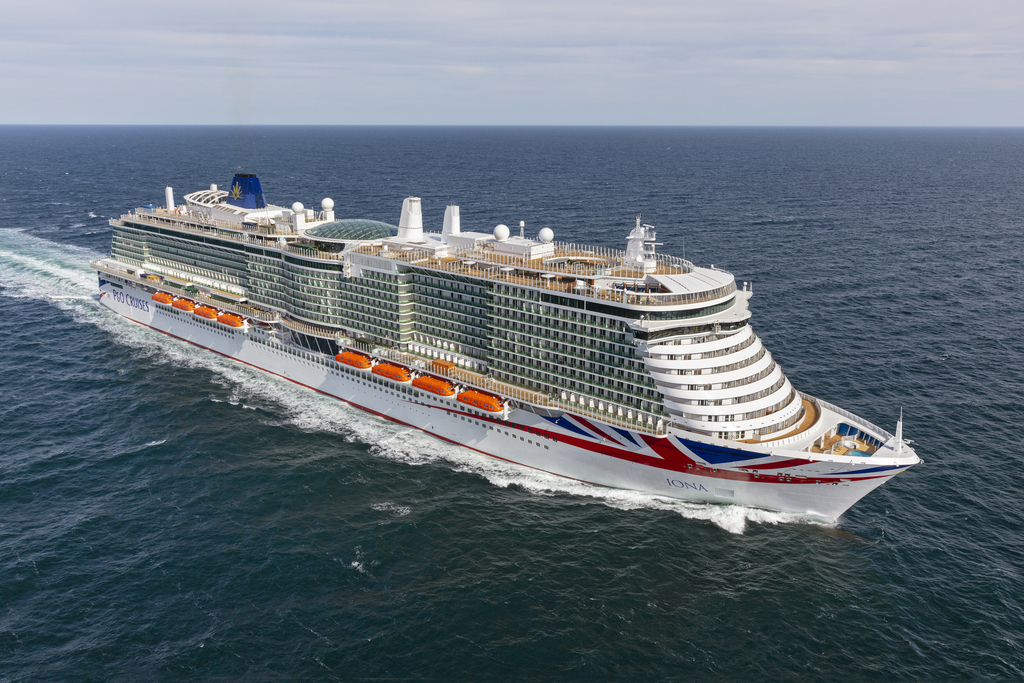 Lucky P&O Cruises' passengers can head to the sun on Iona this summer 
Britain's biggest cruise line is promising to sail to the UK sun this summer with short breaks and seven night voyages on Britannia and flagship Iona – but all passengers must be fully vaccinated at least a week before boarding.
Passengers will need to show proof they've had both vaccine shots, along with the dates, at the terminal.
That brings up the thorny issue of vaccine passports (many insist they're coming) or whether we'll be included in the EU's planned Digital Green Certificate.  This will be proof that a person has been vaccinated against COVID-19, received a negative test result or recovered from the virus. It will be free and will include a QR code to ensure security and authenticity of the certificate, to allow movement around Europe.
Paul Ludlow, the president of P&O Cruises, told the BBC: 'We anticipate by the 27 June, which is our first sailing, there will be a government-accredited scheme to prove your vaccination, but at the very least, then of course, a letter from your GP would suffice.'
Guests will also need travel insurance which includes medical and repatriation cover as well as medical expenses related to Covid-19 before sailing.
Crew will also undergo a strict testing and quarantine regime as well as regular testing during their time on board.
The voyages around the UK will be 'cruises to nowhere' which negates the problem of shore excursions and passengers and locals mingling, so the virus can't be brought on board.
P&O Cruises staycation sailings will go on sale Monday 22 March 2021 at 8.30am. Visit www.pocruises.com
Princess Offers Touchless Technology on Seacations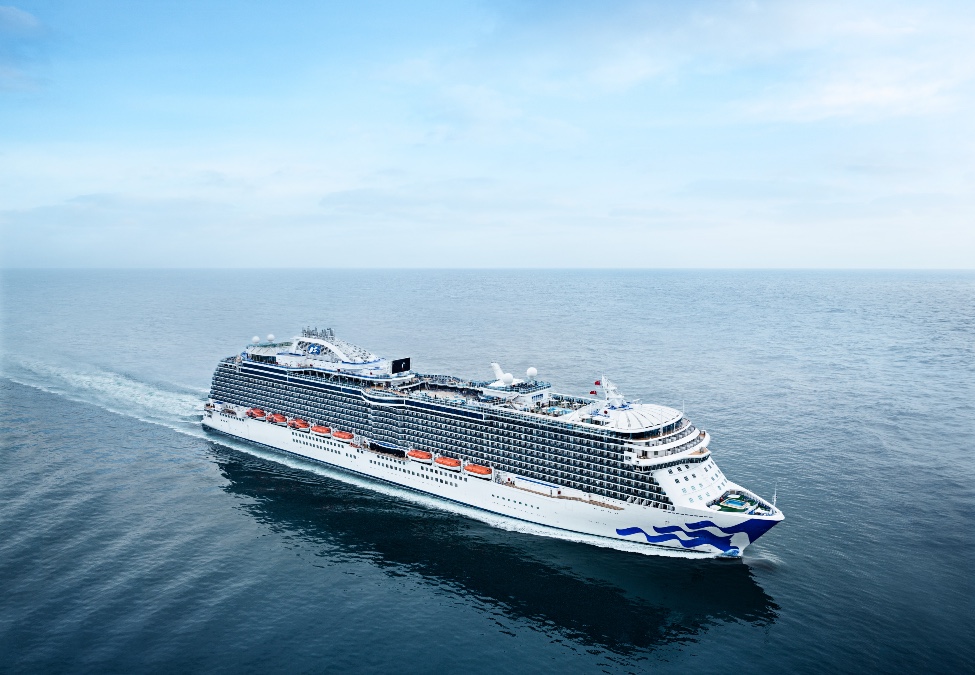 All aboard for a Princess 'seacation' for those who've had both jabs 
Touchless technology and a fine dining menu from a three-star Michelin chef are all on offer on board Princess Cruises' summer 'seacations'. 
A series of all-inclusive short breaks and week-long summer cruises on board the line's MedallionClass ships, Regal Princess and Sky Princess will sail the British Isles, stopping at various ports of call including Liverpool, Belfast and Greenock in Scotland.
The cruise line's award-winning OceanMedallionTM wearable device with embedded technology not only opens staterooms, and streams movies, games and music to them, but means guests have a touchless boarding and disembarkation and can order food, drinks and even shop from anywhere on board.
If that's not enough there's also West End-style theatre shows, movies under the stars, spa treatments and speciality restaurants including Bistro Sur La Mer created with three-Michelin star chef Emmanuel Renaut.
Like sister line, P&O Cruises, crew will also undergo a strict testing and quarantine regime as well as regular testing during their time on board. Travel insurance will also be mandatory for all guests.
All-inclusive fares for a balcony stateroom start from £539pp for a three-night scenic voyage; £599pp for a four-night cruise with up to one port; and £999pp for a seven-night cruise with up to three ports-of-call.
The cruises go on sale on Wednesday March 24, 2021 on princess.com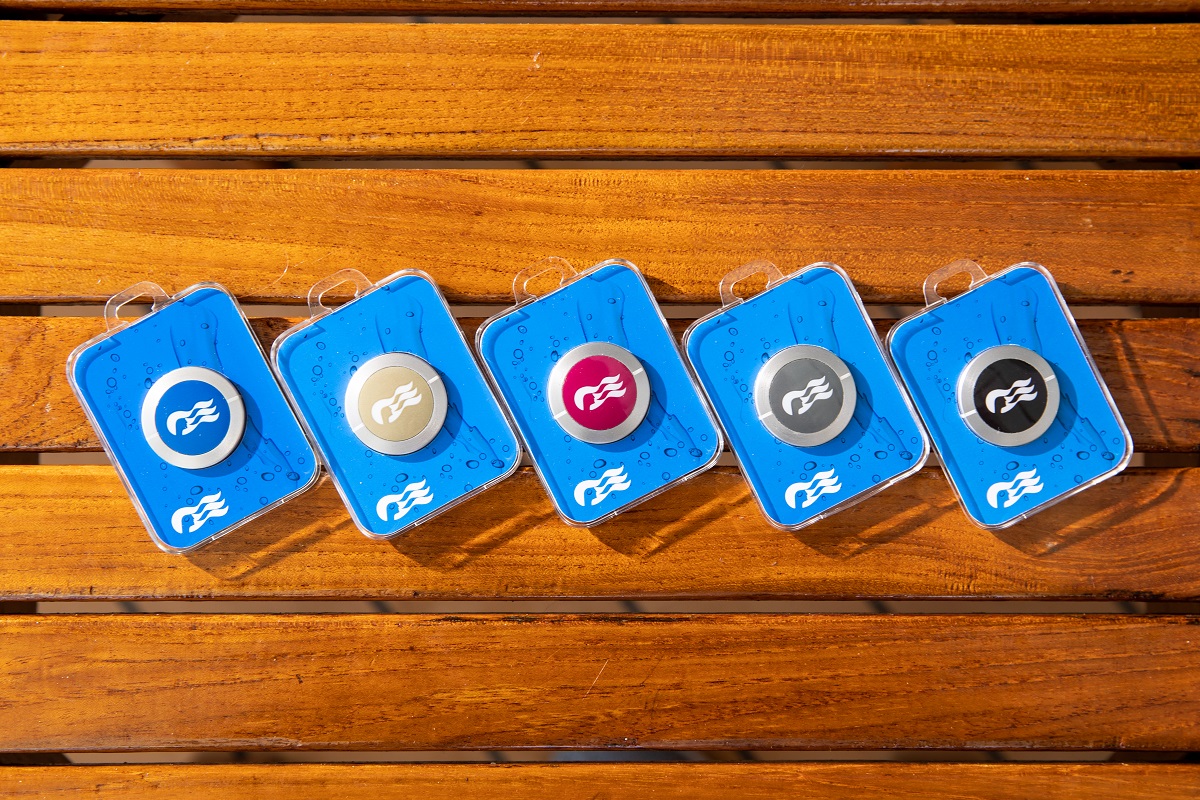 Princess' Ocean Medallion technology opens you door, streams movies and lets you shop on board 
Saga's Summer of Safety Is Number One Priority 
The cruise line for the over 50s was the first to announce in January that all passengers will need to be fully vaccinated before sailing.
Saga will start cruising on 27 June on Spirit of Discovery, and the inaugural cruise of Spirit of Adventure will finally take place a month later.The boutique cruise line have four all-inclusive itineraries over five travel dates:
Scottish Highlands and Islands departing Tilbury on June 27th, 2021 aboard Spirit of Discovery for six nights calling at Lerwick on the Shetland Islands, followed by Scrabster and Invergordon before returning to Tilbury. Sight-seeing tours of Lerwick and Invergordon are included. All cabins feature a balcony and prices start from £1,154 per person.
Great British Isles Adventure departing from Tilbury on July 11th, 2021 aboard Spirit of Discovery for 14 nights, calling at Falmouth, Holyhead, Belfast, Greenock, Ullapool, Kirkwall, Orkney Islands, Newhaven and Newcastle and disembarking back in Tilbury. Sight-seeing tours of Belfast, Kirkwall, Edinburgh and Newcastle are included. All cabins feature a balcony and prices start from £3,375 per person.
From the Northern Isles to the Fjords departing from Tilbury aboard Spirit of Discovery on July 3, 2021 or July 25, 2021 for six nights, calling at Kirkwall in the Orkney Islands, cruising Sognefjord in Norway, Lerwick in the Shetland Islands and Stornoway followed by Scrabster in Scotland before returning to Tilbury. Sight-seeing tours of Kirkwall and Lerwick are included. All cabins feature a balcony and prices start from £1,539 per person.
The Inaugural Cruise on Spirit of Adventure departing Tilbury on July 26th for 15 nights and heading to Newcastle, Newhaven, Dundee, Kirkwall, Orkney Islands, Ullapool, Cruise St Kilda, Greenock, Belfast, Douglas, Holyhead, Bristol and Falmouth before disembarking in Dover. Sight-seeing tours of Newcastle, Edinburgh, Belfast and Bristol are also included. All cabins feature a balcony and prices from £3,458 per person.
Proof will be required prior to boarding. Nigel Blanks, CEO of Saga Cruises, said: 'I can confidently say that our guests are in for a really exceptional experience and they can board with peace of mind, knowing we take their health and well-being incredibly seriously. We are asking all our guests to have had both doses of the Covid-19 vaccine prior to joining our cruises and, as they rightly expect, all necessary precautions and the highest standards of cleanliness will be observed on board.
Our customers want the reassurance of the vaccine and to know others travelling with them will be vaccinated too 
'Our customers want the reassurance of the vaccine and to know others travelling with them will be vaccinated too.'
The jabs are only part of Saga's stringent health and safety processes. They will also insist passengers have a negative Covid test prior to boarding as well as a full medical screening.
On board there is enhanced cleaning, 100 per cent fresh air, washing stations, a doubling of medical teams and an isolation zone in case of an outbreak with testing units on board as well as social distancing.
It was the first cruise operator to be awarded the new Shield + Covid-19 safety accreditation by Lloyd's Register – the highest category of health assurance – because it exceeded the criteria asked for by the UK Chamber of Shipping in their guidance for Covid secure cruising.
Capacity on their ships will also be reduced to a maximum of 800 people. Find out more on www.saga.co.uk