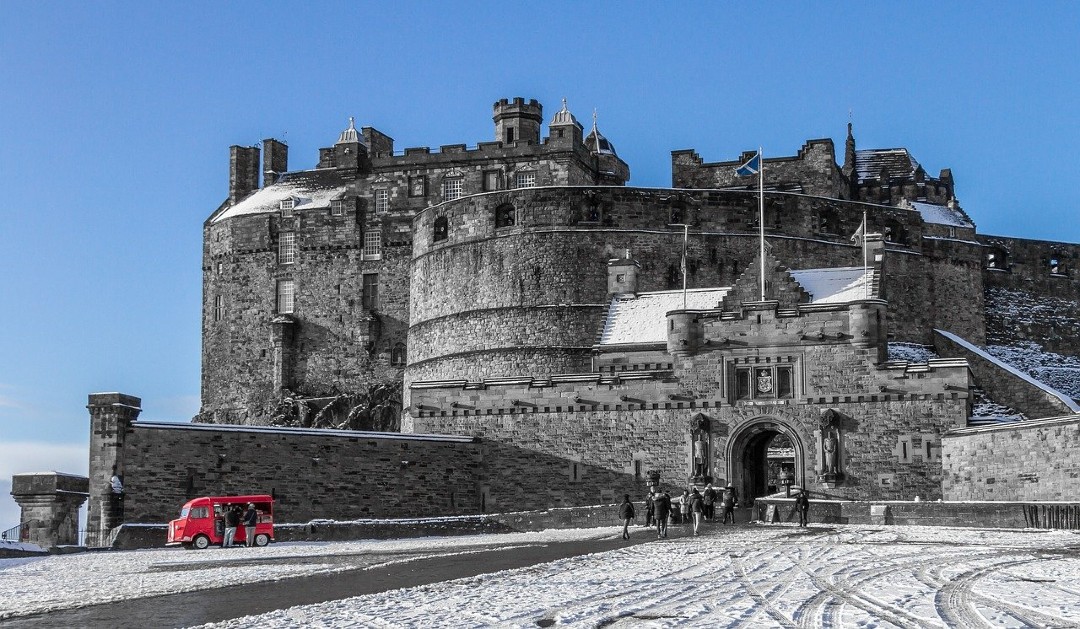 Good to go! Domestic cruising gets the green light from May
The industry finally celebrates some good news, as the UK permits the resumption of domestic cruising
It's the cruise news we've all been waiting for – domestic cruising has been given the green light to restart on 17th May and cruise lines can start sailing again.
Last week, a Department for Transport spokesperson said: 'The restart of domestic cruises in England will be aligned with the wider resumption of the domestic tourism and indoor hospitality sectors. As set out in the Prime Minister's roadmap, the earliest possible date for this step is 17th May.
'We are committed to restarting cruise travel when it is safe to do so, and we are working closely with the sector to prepare for a safe and successful restart.'
It looks like cruises will commence first between the English ports. The government is also working with Wales, Scotland and Northern Ireland, to support the resumption of cruising and tourism. The ultimate goal is to have UK-wide cruising and tourism restored by the summer of 2021.
So good news for those up for a bit of domestic cruising around the homeland! However, if you're craving something a little more, er, exotic, you can now also cruise further afield under certain conditions. Let's take a little look at what's currently on offer…
Who said domestic cruising was boring – adventurists will be interested to know that one exciting option available to you is an expedition cruise.
Anthony Daniels, general manager, UK and EMEA of Hurtigruten, said: 'We welcome the news from the Department of Transport that domestic cruises are able to operate from the 17th May. It's another positive step forward for the cruise industry and for travel agents.
'Hurtigruten offers a series of exciting expedition cruises in British waters in summer 2021, with great opportunities for guests to join one of our small ships in Dover. The size of our ships, and our style of cruising, allows us to flex and adapt our programme, but without compromise to bring adventure to our guests.  We are finalising operational details, and will provide further information in due course. We look forward to welcoming guests onboard once it is safe to do so.'
Hurtigruten's 'Book with Confidence' initiative remains in place, offering you reassurance and risk-free booking. When you choose to book a voyage departing in 2021, if for any reason you need to move your departure date, you can rebook for free. Or if you wish to cancel, you can receive a refund, including the deposit, within 14 days.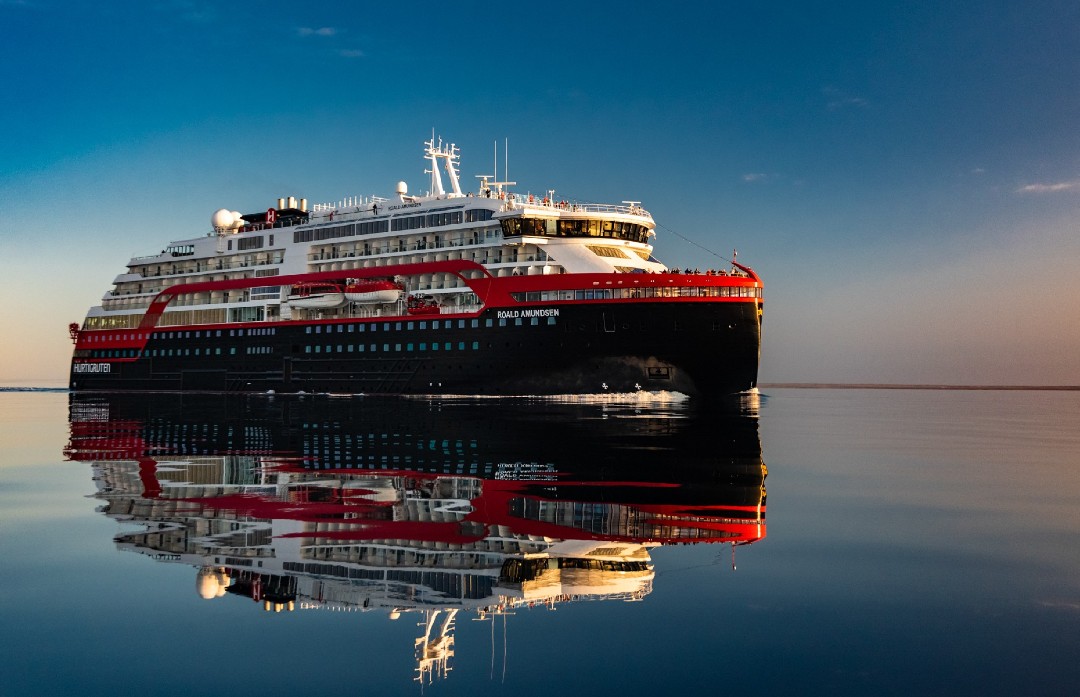 Hurtigruten will be operating a series of expedition cruises in UK waters
Sail from a port near you
We previously reported on the world's largest tall ship, Tradewind Voyages' Golden Horizon and its debut in the UK, although the inaugural voyage has been moved back a couple of months in line with the Government's lockdown roadmap.
Golden Horizon will now set sail from Harwich on 1st July, followed by four voyages later that month – each one will be in UK waters and include Scotland East to West from Leith (Edinburgh), West Coast Gems of Scotland from Greenock (Glasgow), Maritime Cities of the North West from Greenock and Rounding the South West Peninsula from Liverpool.
Another option for Brits keen to indulge in some domestic cruising is Viking, who have just announced three sailings along the coast of England.
Available exclusively for UK residents, the new eight-day ocean itinerary—England's Scenic Shores—will sail roundtrip from Portsmouth, with departures on 22nd May, 29th May and 5th June 2021.
Guests will be among the first to sail on board Viking's newest ocean ship, Viking Venus, which will be delivered in April. Pre-registration for England's Scenic Shores is currently open only to Viking's loyal past guests; more details about the voyages will be released—and reservations will be available to all UK residents—in due course.
P&O have also announced a series of short (three and four night) breaks sailing around the UK coast on flagship Britannia this summer and week-long cruises on Iona. These cruises will depart from Southampton between June and September; P&O requires all guests to be UK residents and Covid-19 vaccinated. The cruises will be on sale from Monday 22nd March. 
Princess Cruises is also offering rescheduled itineraries including short breaks and long weekends, sailing from Southampton, while Fred Olsen and Saga are currently looking at restarting in June.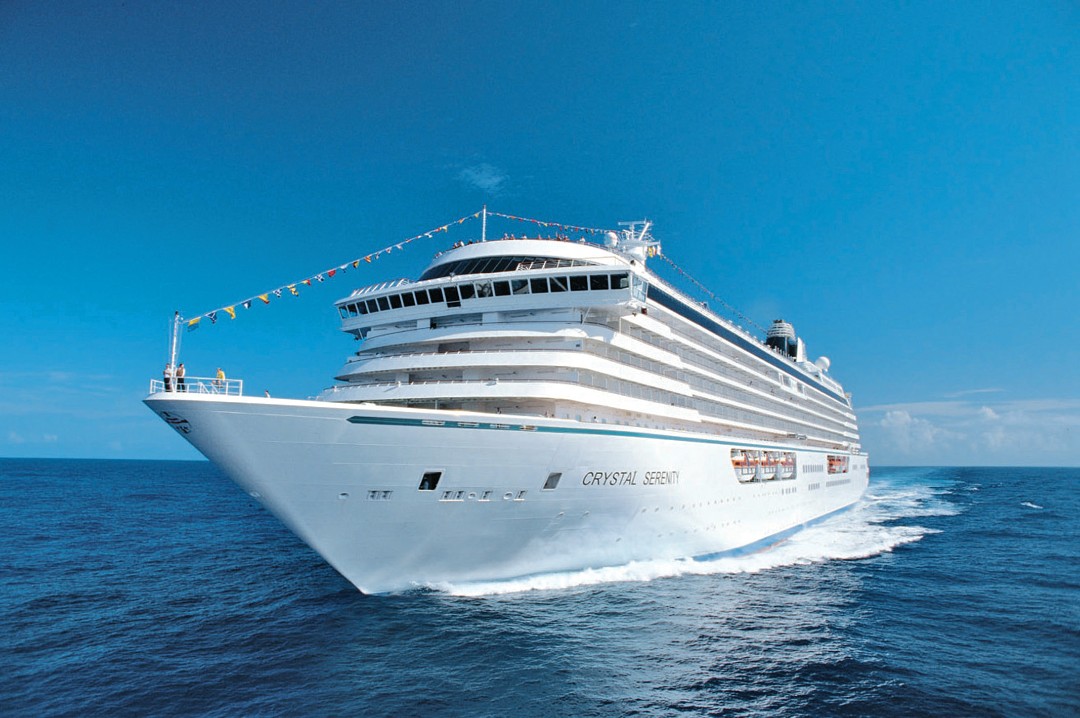 You can sail on the luxury ship Crystal Serenity if you've been vaccinated
Paradise is calling – if you have been vaccinated
If domestic cruising doesn't float your boat, take a look at Crystal Cruises' offering in partnership with the Bahamas which Brits are able to book – as long as they have been vaccinated.
The first ocean cruise line to return to sailing in the Americas since the Covid pandemic halted operations last year, Bahamas Escapes itineraries start on 3rd July 2021 with 16 seven-night, round-trip cruises from Nassau on Crystal Serenity. These will call at four idyllic destinations including Great Exuma and San Salvador Island.
Crystal will also offer 16 seven-night voyages round-trip from Bimini island from 4th July 2021. With these new cruises, Crystal Serenity becomes the first ship to homeport in The Bahamas.
Jack Anderson, Crystal's interim president and CEO said: 'Like our guests, we have been eagerly looking forward to the day we can welcome them back on board, and we're thrilled that this day will come in The Bahamas.
'The new Bahamas Escapes cruises will allow travelers to enjoy luxury cruising now, as well as bring much-needed benefits to the local workforce, airlines, restaurants, retailers and hotels for pre- and post-cruise stays. The launch of these cruises will also drive economic growth to The Bahamas, which, like other destinations around the world, has been negatively affected by the global pandemic.'
Crystal Serenity will return to sailing with reduced capacity, providing guests a passenger space ratio twice that of contemporary cruise lines and allowing for exemplary social distancing.
Guests must be fully inoculated with a Covid-19 vaccine at least 14 days prior to boarding any Crystal ship. This new requirement is in addition to existing, comprehensive measures, including negative Covid-19 tests for both guests and crew.