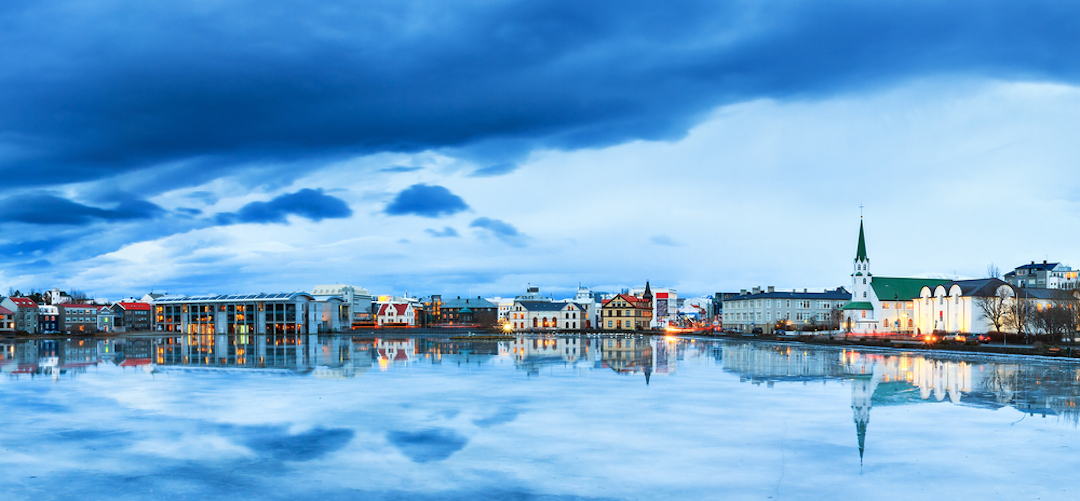 Green list cruises you can sail on this summer
Even though there are now 27 countries on the green list – including the watch list – what are the realistic cruise options this summer? We reveal where you can sail to in style
When I lived in London every day I walked past a giant art installation in the middle of a busy roundabout. It was a mass of traffic lights carefully arranged to create a tree on the island but it confused all the drivers.
Tourists and anyone venturing into Canary Wharf for the first time would diligently wait for the hundreds of traffic lights to all turn green. Of course, they never did.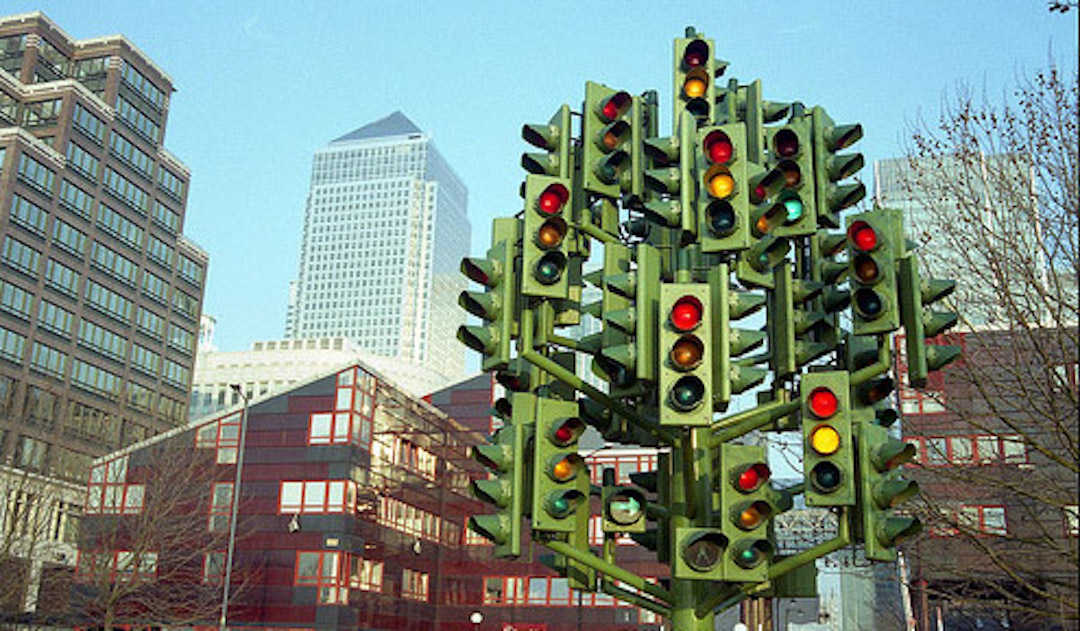 The Green List is as bewildering as this statue Traffic Light Tree in London's Canary Wharf
The flashing lights of Traffic Light Tree by artist Pierre Vivant had no useful purpose except to look good but it caused endless delays to unsuspecting drivers and constant amusement to locals.
Britain's traffic light system is exactly the same – only no one finds this funny. It's supposed to signal the safe return to international travel. But no one, except those who created it understand it and the rest of us just sit, gawping, mystified, as countries switch from red to amber and green and back again.
When Transport Secretary Grant Shapps unveiled the green list countries we could finally travel to after months of lockdowns, cruise lovers were hit by a wave of disappointment
The green list is, just like that Traffic Light Tree, random, bewildering and unfathomable.
From the start, when Transport Secretary Grant Shapps unveiled the green list countries we could finally travel to after months of lockdowns, cruise lovers were hit by a wave of disappointment.
How come the red hot favourites such as Greece weren't included? Why bother with countries whose borders will remain closed until the middle of 2022 at the earliest and where exactly is Tristan da Cunha? (Cue lots of scratches of heads, Twitter memes and google searches.*)
Yes, it was fantastic news that at last, 14 months after the cruise industry shuddered to a halt, we could blow the cobwebs off our passports, and start dreaming of sundowners on deck, even if it meant having to swab our nostrils and tonsils at the cruise terminal beforehand.
It didn't help that most Brits hadn't heard of the remote British overseas territories making up a bulk of the 12-strong list, which were Australia, Brunei, Falkland Islands, Faroe Islands, Gibraltar, Iceland, Israel, Portugal, Singapore, South Georgia and the South Sandwich Islands, St Helena, Tristan de Cunha and Ascension Island, and New Zealand.
On top of that, Israel – a big hope for cruising this summer – had only just declared a ceasefire after violent clashes and rising tensions with Palestinians in Gaza, and to reach the Falkland Islands you'd need to take the 'airbridge' RAF flight via Ascension Island costing £2,800 each.
But then more hopes were smashed with the removal of Portugal from the green list because of fears over rising cases of the Delta variant.
Only last week, we were promised that a raft of countries were being added in the latest announcement only to discover that 14 out of the 15 were being put on a new kind of green list – a watch list. This means they are at risk of being downgraded to amber at short notice, potentially throwing holiday plans into chaos.
Malta is the only regular addition to the green list while the rest could be seen as a gamble. The full list of green watch list countries are Anguilla, Antigua and Barbuda, the Balearic Islands, Barbados, Bermuda, British Antarctic territory, British Indian Ocean territory, the British Virgin Islands, the Cayman Islands, Dominica, Grenada, Madeira, Montserrat, the Pitcairn Islands and Turks and Caicos Islands.
Israel has now had its status downgraded and joins the green watch list, too. If any of the watch list does turn to amber, it means visitors will have to quarantine for 10 days on their return home. They will also have to do a pre-departure test plus two PCR tests on arrival home, on days two and eight.
Some countries remain firmly closed to British tourists because of local Covid restrictions and more are asking for unvaccinated Brits to quarantine on arrival because of the Delta variant risk.
But James Cole, founder and managing director of luxury cruise retailer, Panache Cruises, is optimistic. 'It's very welcome news,' he said. 'It's more progress in the right direction and indicates that we are on track for the major cruising destinations to be opened up over the coming weeks and months, which will give UK cruisers the confidence to book for later this year, 2022 and 2023.'
So where can vaccinated Britons cruise right now without having to quarantine when we arrive home? Staycation cruises around the UK are well underway with MSC's flagship MSC Virtuosa making history as the first ship to set sail from our shores since the start of the pandemic. Viking Venus wasn't far behind, making her debut voyage from Portsmouth, and now a host of other cruise lines are gearing up for staycations at sea including P&O Cruises, Cunard, Virgin Voyages and Princess Cruises.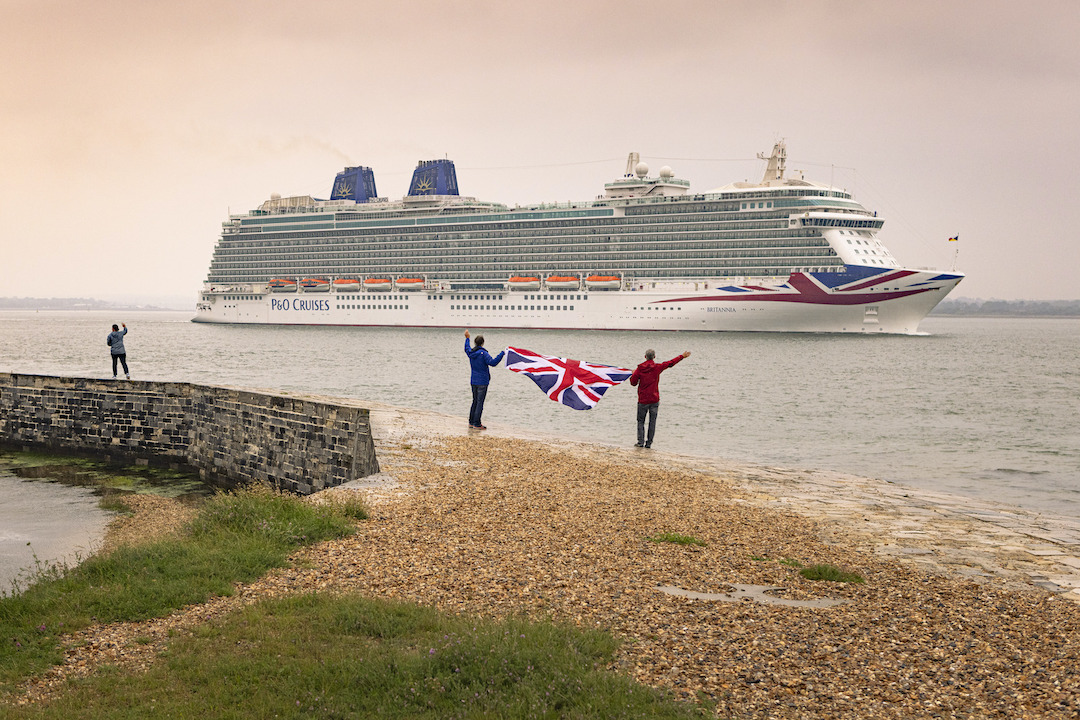 Give us a wave! Britannia is flying the flag for UK staycations at sea this summer
But what if you want some guaranteed sun and sand with your sea? Sadly, while we're legally allowed to sail to the Caribbean, Malta and Gibraltar right now, there aren't any cruises that go there without visiting amber countries, too.
Right now there is only one viable green list cruise destination for this summer – Iceland.
Yes, it's disappointing to have so many tantalisingly close green list hotspot destinations that we still can't cruise to but Iceland is an exciting destination in its own right and it does mean international sailing is back on the horizon. So let's see how you can sail to the land of fire and ice in style this summer.
Fire and Ice and All Things Nice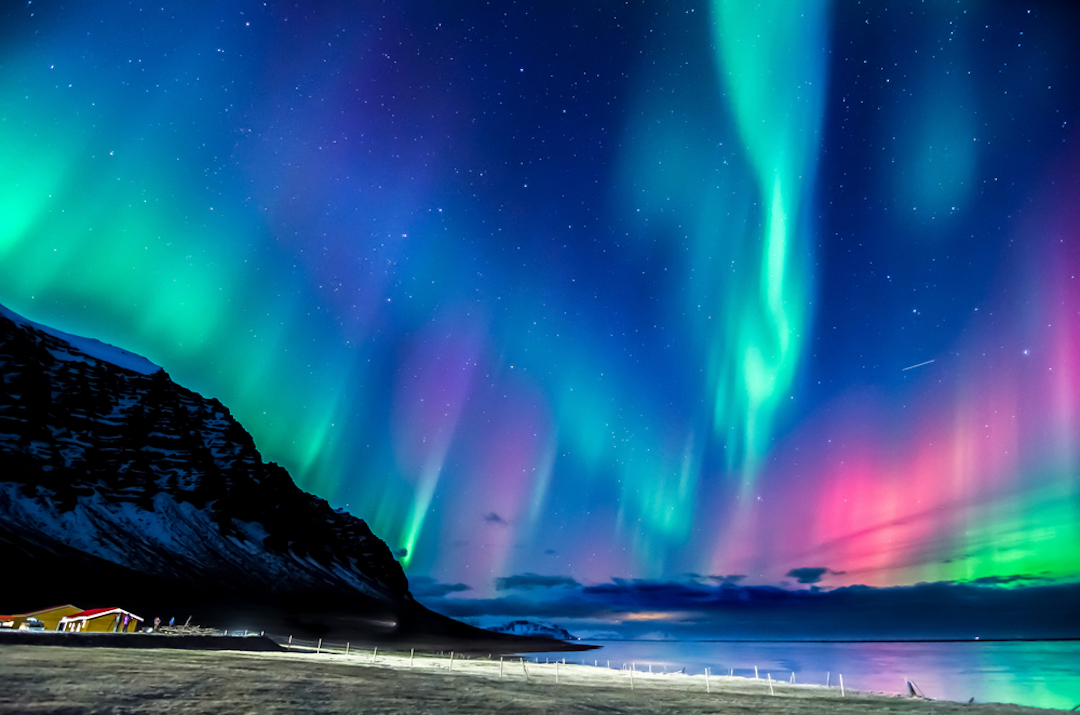 The Northern Lights dance across the Icelandic sky 
Home to Björk, the Blue Lagoon, black sandy beaches and Eyjafjallajökull – the volcano that spewed so much ash in 2010 it grounded flights across Europe – Iceland is a country of stunning natural beauty.
It is known as the land of fire and ice because of the volcanic peaks rising above glacier-filled seas and hot springs bubbling up from the frozen ground.
Its rugged landscape boasts lava fields, and towering waterfalls and at night, the dancing green, pink and orange aurora borealis lights up the sky.
In the summer take advantage of the midnight sun – its light 20 hours a day – and go on a whale-watching trip (there's humpback, blue and minke among others along with other marine life including orcas, dolphins and porpoises) or explore the world's biggest puffin colony at Heimaey, where you can get so close to the red-footed birds you can smell their breath. Yep, it's – you guessed it! – fishy.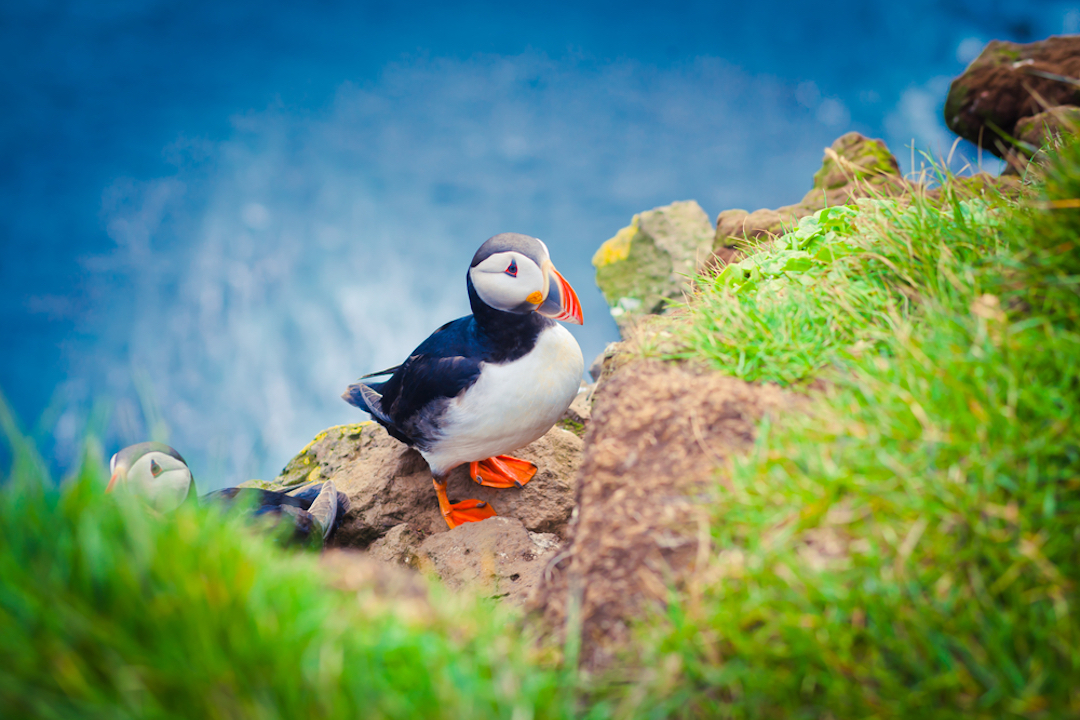 Explore the world's biggest Puffin colony in Iceland but don't get too close! 
And a visit to Iceland wouldn't be complete without a Game of Thrones tour. Explore the Grjotagja cave where Jon Snow got up close – and more! – to Ygritte along with Thingvellir national park where the scenes at The Bloody Gate were filmed.
Iceland's vaccination policy: Covid measures for Brits arriving in Iceland include testing and quarantine, but it's expected that fully vaccinated Brits can bypass this in the future. Authorities are accepting the NHS app as well as certificates proving previous Covid infection, enabling those with antibodies to be exempt, too. Policies are changing constantly so please check with your cruise travel agent prior to booking.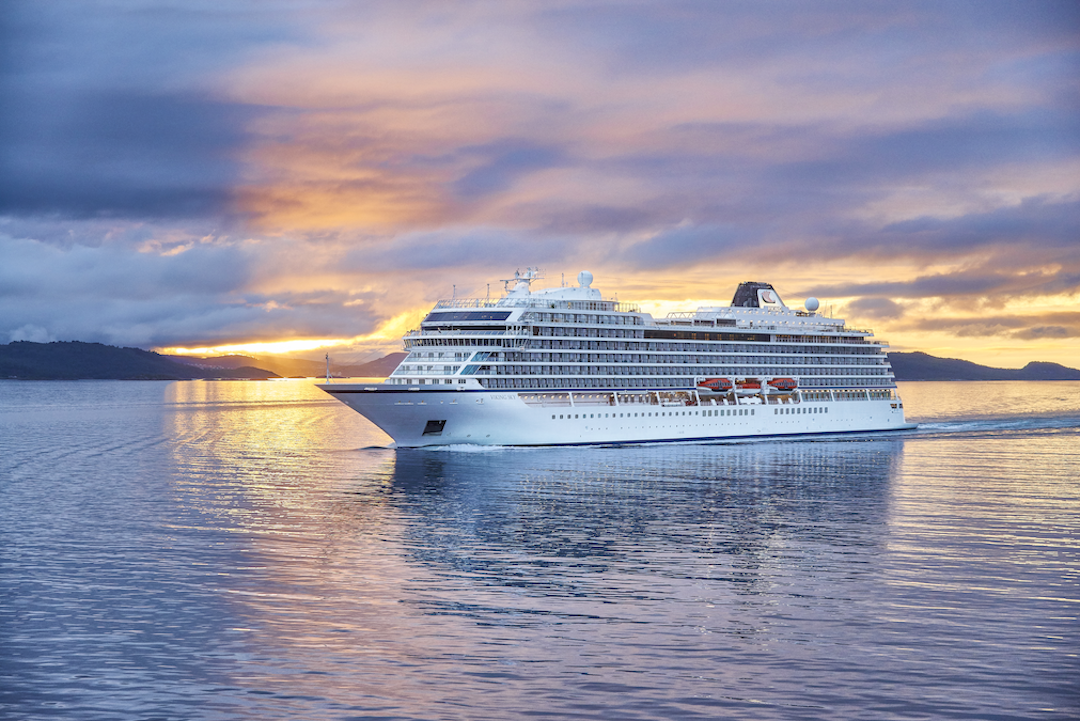 A very warm welcome awaits on the gorgeous Viking Sky 
Viking are welcoming British passengers on board Viking Sky in Reykjavík, where the ship will homeport this summer, and Viking Jupiter from 24 July.
Offered as part of their Welcome Back collection, and exclusively for fully vaccinated guests, both ships will sail the new Iceland's Natural Beauty itinerary.
The eight-day circumnavigation of Iceland calls in at the coastal towns of Akureyri, Seydisfjördur, Heimaey and more before returning to Reykjavík which is one of the world's cleanest and most eco-friendly cities.
Spaces are limited with prices starting from £2,390 per person. Visit viking.com
Viking's Vaccination Policy: Viking requires all guests to be fully vaccinated.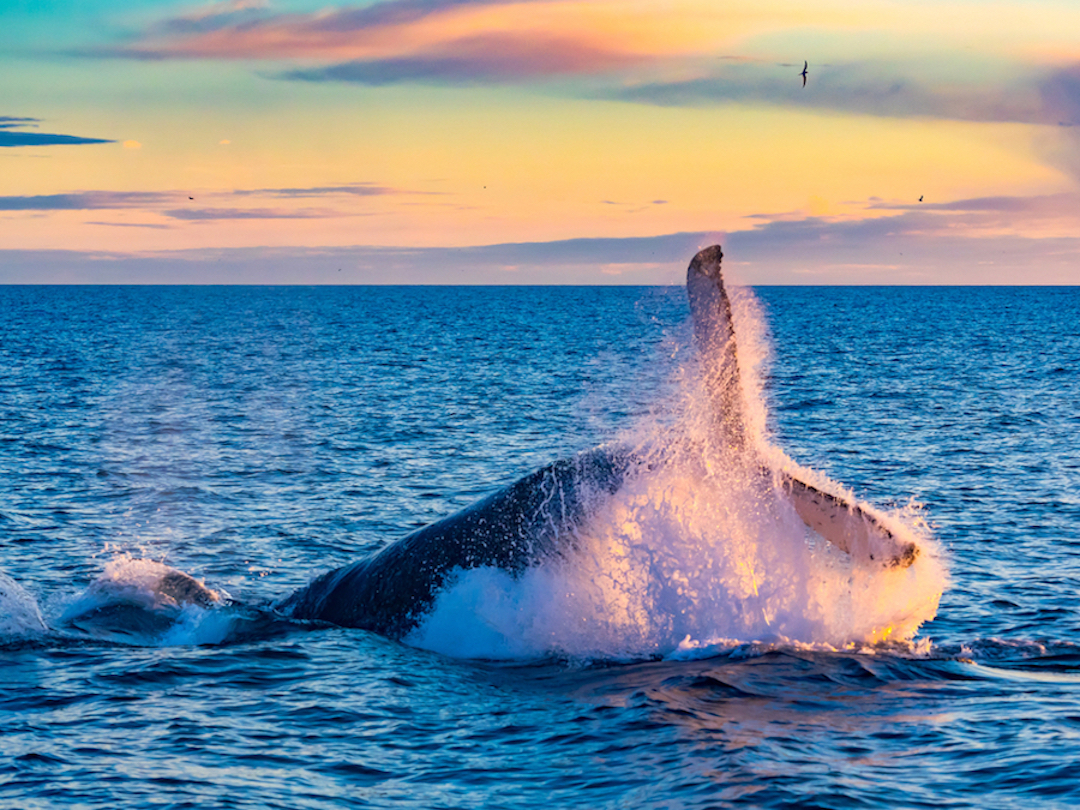 You'll have a whale of a time watching the majestic mammals in Iceland
Sail to Iceland in style with Silversea Cruises this summer on their ultra-luxury ship, Silver Shadow. Slightly larger than sister ships Silver Cloud and Silver Wind, the 388 guests onboard can enjoy circumventing the country on their Iceland Adventure in spacious suites, enjoying superior service thanks to the generous crew to passenger ratio.
Sailing from Reykjavik – which means meaning Smokey Bay and was named by Viking Ingolfur Arnarson in the first century AD after he spotted smoke coming from the natural geysers and geothermic springs there – passengers can explore Isafjordur, a town among the wilderness that's perfect for skiing, hiking and watersports or marvel at the iconic late 19th century wooden houses in Akureyri, sheltering the inhabitants from ocean winds.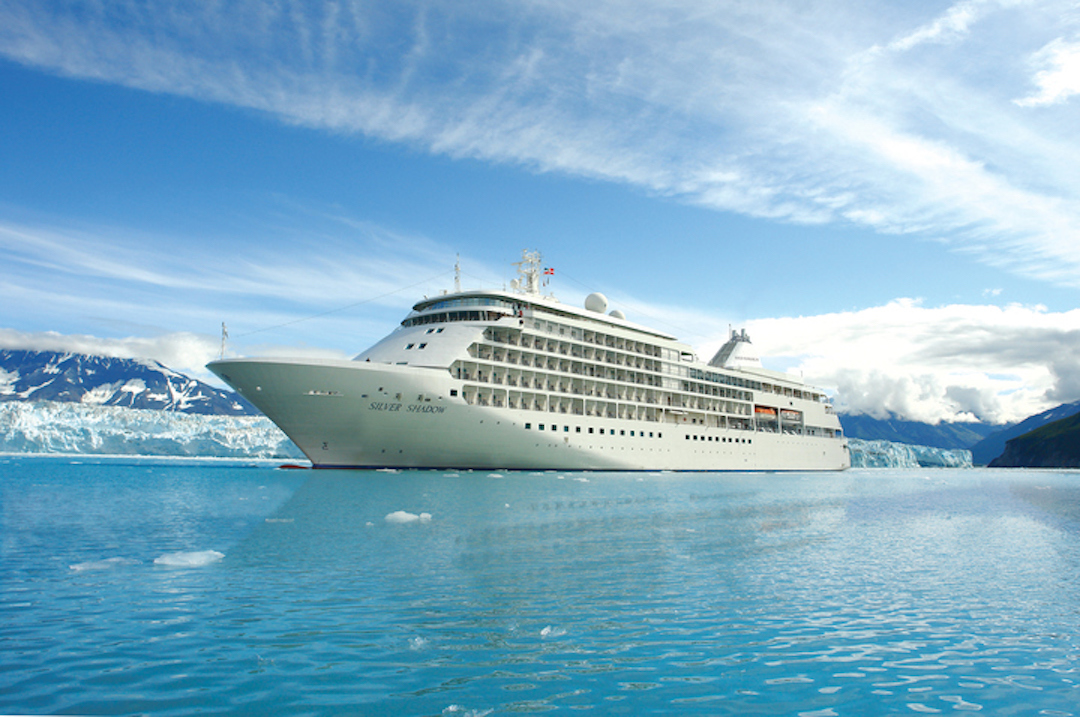 The stylish way to sail around Iceland is on Silversea Shadow
Whale-watching expeditions leave from Húsavík harbour, the leading destination for seeing these majestic mammals. There's even a whale museum there, which is well worth a visit.
Fishing is part of Iceland's history and economy, and herring fishing in Seyðisfjörður, a picturesque 19th-century Norwegian village on the east coast, meant it became a boom town after the Norwegians established a fishery there in 1870. Now known as 'a pearl enclosed in a shell', the town boasts a population of 800.
The penultimate port is Heimaey Island which was literally torn apart by a volcanic eruption just over 40 years ago. When the lava of the Eldfell volcano threatened to seal off the harbour, the islanders doused it with gallons of seawater. There are still dramatic 'castles' of volcanic rock jutting out of the sea here to tell the tale.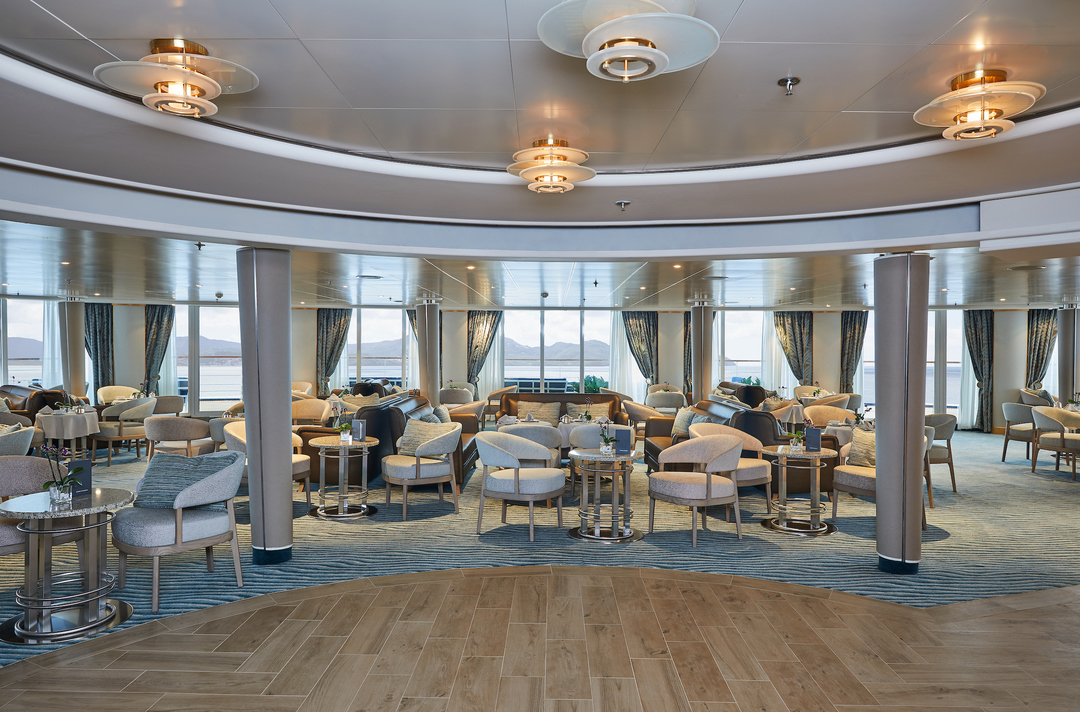 Enjoy the view from Silver Shadow ultra luxury Panorama lounge 
Back on board Silver Shadow, admire the spectacular scenery from La Terraza, serving delicious Italian cuisine– one of many restaurants on board –  or chill with complimentary Pilates and yoga in the state-of-the-art fitness centre.  
Silversea Iceland Adventure is exclusive to Panache Cruises. The Reykjavik round-trip departs 19 August, 2021 and includes flights and overseas transfers, premium beverages, shore excursions, gratuities, and butler service in every suite. Sailing in a Vista Suite starts from £5,481pp.
For a limited time only, Panache Cruises are offering a five per cent discount along with a free luxury Fortnum & Mason Hamper on any bookings to Iceland this summer (valid on new bookings only). Visit Panache Cruises.
Silversea's Vaccination policy: Silversea require all guests to be fully vaccinated and to have received their second Covid jab at least 14 days prior to sailing.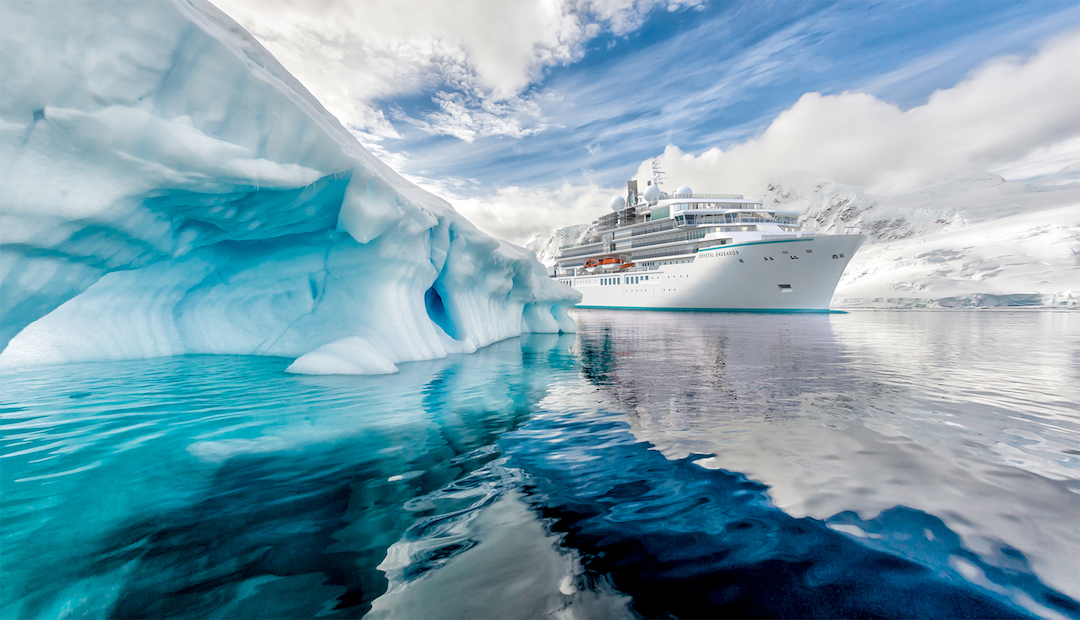 Exploring onboard Crystal Endeavour is luxury with a capital L 
Discover Iceland and cross the Artic Circle in ultra-luxury in the world's premier expedition yacht on Crystal Cruises first expedition voyage.
With a sleek design built to P6 Polar Class specifications, the Crystal Endeavour, offers anchor-free dynamic positioning technology and a two-storey glass enclosed Solarium in which to enjoy the most spectacular views.
The yacht is all-suite, all-verandah and all Butler-serviced, plus there's an Expedition Team to take guests on guided excursions which include kayaking and Zodiac landings. Oh, and did we mention the Expedition toys – helicopters, a submersible and snorkelling gear?
With more crew than guests on board – 206 looking after just 200 – a dedicated, spa, salon and state-of-the-art fitness centre along with Michelin-starred cuisine in five restaurants including Umi Uma by Nobu Matsuhisa, this is luxury with a capital L.
A 10-night Luxury Iceland Expedition cruise on Crystal Endeavor  on 28 July from Reykjavik (overnight, calling at Flatey Island, Latrabjarg Cliffs, Patreksfjörður, Dynjandi Waterfall, Vigur Island, Siglufjörður, Akureyri (overnight), Húsavík (overnight), Crossing the Arctic Circle, Grimsey Island, Vopnafjörður, Hafnarholmi, Seyðisfjörður, Heimaey/Vestmannaeyjar, Surtsey Island and back to Reykjavik in a deluxe suite starts from £13,044 per person. crystalcruises.co.uk
Crystal Cruises' Vaccination Policy: All guests aged 12 or older need to be fully vaccinated at least 14 days prior to boarding.
*Tristan da Cunha is the most remote inhabited archipelago in the world, lying approximately 1,732 miles off the coast of Cape Town, in South Africa, 1,514 miles from Saint Helena and 2,487 miles off the coast of the Falkland Islands. So now you know!
Reviews of the green list are expected to take place every three weeks and may change depending on the COVID situation in different countries.