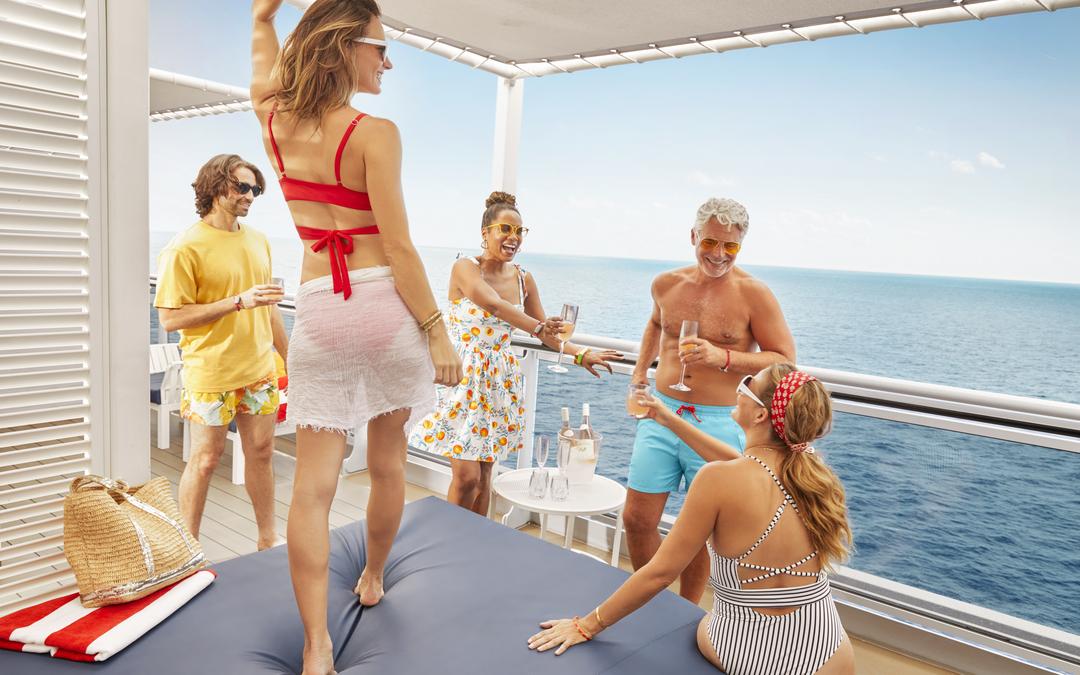 This is how to prepare for cruising post-pandemic
With industry experts reporting half-year sales in 2022 grew 120% year on year, we reveal how you can best prepare for cruising post-pandemic
It's been a choppy couple of years for cruise, but post-pandemic, we're happy to report it's pretty much business as usual out there on the rivers and high seas.
Back in March 2020, when the WHO's Covid-19 pandemic declaration and CDC's subsequent no sail order in April came into effect, ships were grounded worldwide.
Within as few as 60 days from suspension, expenditure in the UK alone was estimated at £539 million, and the U.S. economy faced an estimated loss of $32 billion in 2020, according to reports. Given that the industry previously contributed $154 billion to the global economy, this was a devastating blow.
However, despite the hardships of the pandemic, the sector is now gradually returning to normal, with travellers racing back to cruise again.
Jeremy Clubb, founder of Rainforest Cruises, stated that: "In March, our first-quarter sales had doubled versus last year's figures to be on a par with pre-pandemic levels, so everything was indicating a welcome return to business as usual. 
"And now, our half-year sales are up by 120% compared to 2021, and have just exceeded our 2019 sales, which was our record year to date, so the demand for cruising is definitely there again.
"We have also noticed from our conversations with clients it is clear that many people are growing noticeably less fearful of Covid, and are eager to get travelling again, which may be partially responsible for their return to the industry."
And with travel restrictions having eased globally, cruising now appears to be back to full strength since its return just over a year ago. So, for anyone considering a post-pandemic cruise this year, Rainforest Cruises has some expert advice highlighting what passengers should expect and how best they should prepare.
Travel insurance is still a must 
Despite the pandemic's status having been renounced and 69.2% of the global population having received a Covid-19 vaccination, it would be easy to assume that travel insurance is no longer necessary in a post-pandemic world. 
Jeremy explains: "Some travellers are making the mistake of thinking they don't require travel insurance now but this is still, and will always, be a necessity. The cost of this, which isn't much in relation to its benefits, is a worthwhile expense for all trips." 
Make sure travel insurance includes all essential cruise cover such as trip delays, baggage, emergency medical, evacuation, repatriation and cancellation. 
"It's also worth checking to see if your credit card includes travel insurance before you buy it separately, as you may find it covers you for everything that you would need during your trip." 
Prepare for your itinerary to be slightly different
Many cruise lines, particularly those operating in more rural settings, may have had to make alterations to their itineraries to keep areas that they visit en route safe from Covid-19 outbreaks. 
Jeremy explains: "As a result of the pandemic, cruises are now, more so than ever before, at risk of having their itineraries changed. Particular excursions or activities may not be able to run now as a result of the pandemic.
"Unfortunately, passengers cannot assume that the itinerary they have purchased is guaranteed, but, of course, this is something that can be discussed with a travel advisor or tour operator in advance of booking your trip." 
Being open-minded and aware of the fact that your chosen itinerary may not be exactly as specified will avoid any disappointment and help you manage your expectations when you embark on your post-pandemic cruise. 
For Rainforest Cruises specifically, its Amazon cruises have been unable to visit indigenous villages as they would normally, due to a lack of access to vaccines in the area and the company not wanting to put anyone at risk.
Know what will be expected of you
Different cruise lines will have different rules and regulations regarding Covid-19 for their cruises. Passengers would be wise to make sure that they do relevant research to understand exactly what is expected of them onboard, in order to keep themselves and others safe.
Jeremy elaborates: "Most cruises currently require either proof of full vaccination at least two weeks before embarkation, or a negative RT-PCR test or antigen test taken within so many days before departure. However, some cruise lines have a strict no unvaccinated passenger policy. Also, it may be that passengers are required to test before any shore excursion if the port of call requires it, or if they develop symptoms during the trip.
"While on board, there may be compulsory mask wearing indoors and social-distancing in place, which passengers will be expected to adhere to." 
Equally, passengers should educate themselves on the post-pandemic requirements surrounding Covid-19 regulations in the destinations they are visiting during their tour and not just onboard the vessel, as Jeremy explains: 
"Some travellers may be under the impression that the entire world is as non-restricted and vaccinated as their home country, but this is not the case. 
"Checking the requirements with regards to vaccinations, mask-wearing, and mask specifications in the destinations you are visiting is essential, especially if your itinerary includes multiple countries. It's also important to be respectful and tolerant of other nationalities' attitudes towards these things".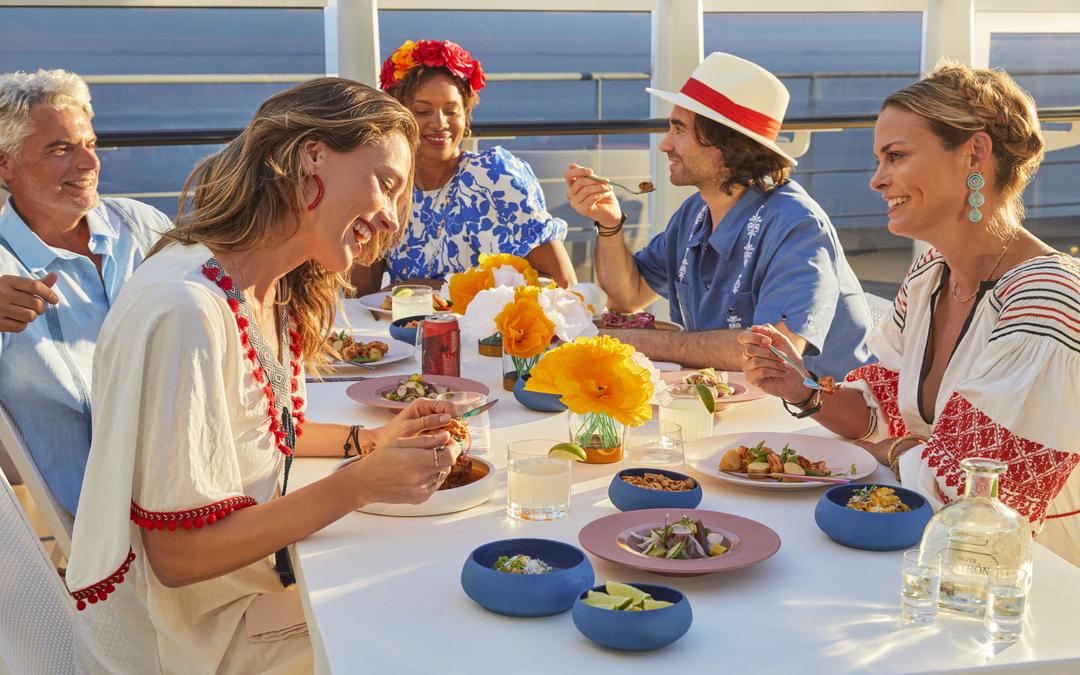 Prepare for all eventualities
Having experienced two years of uncertainty in the travel industry, one key takeaway is that travellers should prepare for every eventuality when embarking on their cruises. 
Jeremy explains: "With unexpected delays being commonplace at the moment, it is particularly important that passengers leave at least one, but preferably two, buffer days to make sure that they make embarkation. You don't want to miss your cruise as a result of not factoring in enough time for delays or unexpected cancellations." 
Equally, if you are faced with an unexpected situation during your cruise, you want to ensure that you have packed for every eventuality, especially when it comes to the necessities.
"Some travellers may only be taking enough medications for their expected itinerary duration, but they must be prepared for unexpected delays and ensure that they have sufficient medication, including extra, on the off chance that a flight gets cancelled or they become infected and have to quarantine while onboard. Certain medications are notoriously hard to access in exotic parts of the world, so make sure you don't get caught out.
"Passengers are advised to pack some extra clothing for this same reason, and keeping a few extra KN95 masks and rapid antigen tests to hand is also recommended."
Be aware that the industry is still recovering
Despite cruises now being back in full swing, the detrimental impacts that the pandemic had on the sector mean that the industry is not yet fully recovered, and that passengers will be affected by some changes. 
"Most companies have reevaluated and tightened their terms and conditions with regards to refunds, but have also given extra flexibility in terms of rebooking for Covid-related cancellations and concerns," explains Jeremy.
Equally, onboard, for those who have been on cruises pre-pandemic, there may be changes to your post-pandemic experience.
"Many operators operated on skeleton staff during the pandemic, and now are struggling to employ crew with sufficient skills and experience, which may adversely affect customer satisfaction on board. However, we expect that this will bounce back fairly quickly and haven't noted any decrease in our customer satisfaction rates regarding customer service onboard our vessels thus far." 
Pick the right cruise for you right now
Given how cruising has been impacted as a result of the Covid pandemic, it's all the more important that passengers make sure that the cruise that they choose is right for them. 
Jeremy explains: "To accommodate the risk of Covid-19, passengers now have to adapt to safety procedures and measures onboard. If you are worried that preventative measures in place such as social distancing might affect your enjoyment of the cruise, we recommend choosing an operator with a strict no unvaccinated passenger policy, and selecting a vessel that has ample outdoor deck space, al fresco dining options, and plenty of social areas in the fresh air. This way, passengers' experience will be less likely to be affected by any restrictions put in place." 
Jeremy adds: "Our favourite tip, however, is to consider a small-ship cruise charter. That way you can avoid any social distancing restrictions, and an extra plus, you can tailor your itinerary to only include those activities and excursions you are interested in, maximising your enjoyment. This type of cruise is becoming increasingly popular as passengers' wanderlust and privacy concerns have grown as a result of the pandemic, meaning people are opting for ever more adventurous and exclusive travel experiences."
Remember – the world is still adapting
Jeremy's final piece of advice to add is that passengers should acknowledge that the cruise industry, and the world, are still adapting to this 'new normal' post-pandemic. He explains:
"One of the single biggest things to bear in mind is that the world is still adapting to this 'new normal' and that situations can change swiftly, even when you are already on holiday. Bear in mind each destination in your itinerary might have its own rules that can change at any moment. You will enjoy your travels much more if you remain open-minded and have a flexible attitude towards your adventure.
"If you are accepting of the fact that health protocols may change with little or no notice, and can maintain the mindset that they are ultimately in place to keep you and others safe, there's no reason you can't still have a great trip." 
Images: Virgin Voyages