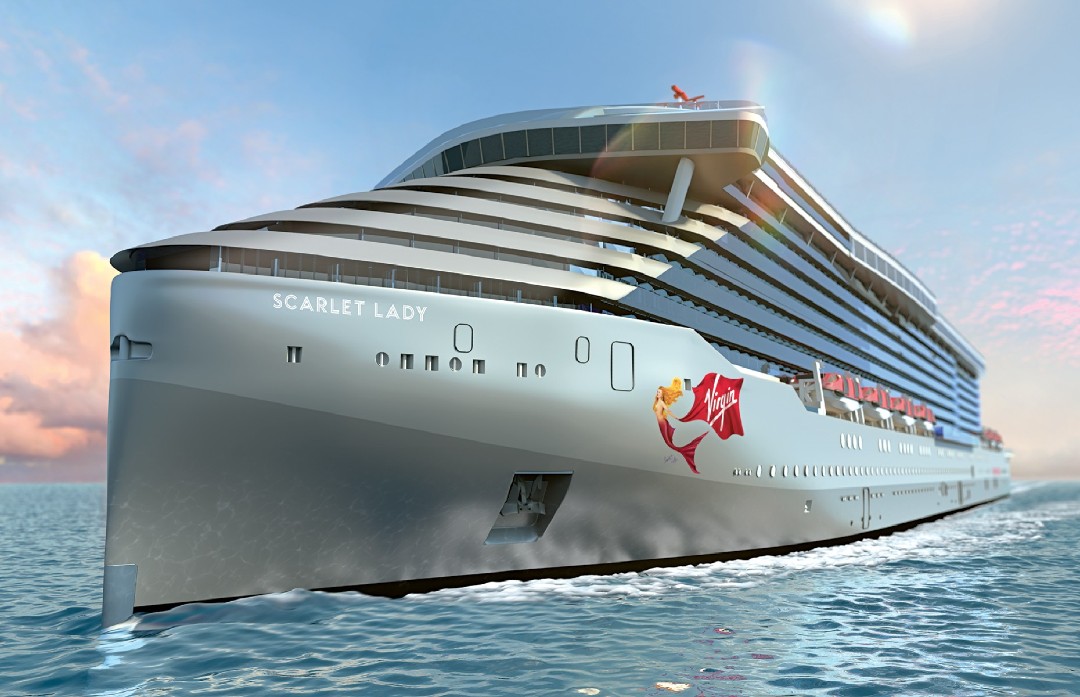 Summer Soiree: Virgin Voyages' Scarlet Lady to make its debut in the UK
Get ready for a Summer Soiree as racy new ship Scarlet Lady is heading for the UK!
If you quite fancy trying out Virgin Voyages' Scarlet Lady but don't want to fly to the US, you're in luck, as it is launching in the UK with a series of Summer Soiree sailings!
The new line, which has divided opinion amongst cruise fans for its unconventional design, has made the welcome decision (while cruise operations in the US remain uncertain) to pay homage to its British roots.
The three and four-night 'staycations-at-sea' will give UK residents the opportunity to experience the Virgin Voyages Adult-by-Design cruise concept. You'll be able to choose from six August sailings but will need to be vaccinated against Covid-19.
'Virgin Voyages has been looking forward to sailing, and we're so excited to announce our plans to sail from the UK," said Sir Richard Branson, founder of Virgin Group. "Our team has curated such a fantastic experience for our Sailors and know this is a holiday they will love.'
'We look at our UK summer voyages as a homecoming to pay homage to our British roots, and what an excellent way to kick off our sailing season'
Tom AcAlpin, CEO & president, Virgin Voyages
Sailing the southern coast of England, the 'Summer Soiree Series' includes: 
Itinerary 1 – Long Weekender (3-night, Friday-Monday)

6 August – 9 August
13 August – 16 August
20 August – 23 August 
Itinerary 2 – Summer WeekDaze (4-night, Monday-Friday)
9 August – 13 August
16 August – 20 August
23 August – 27 August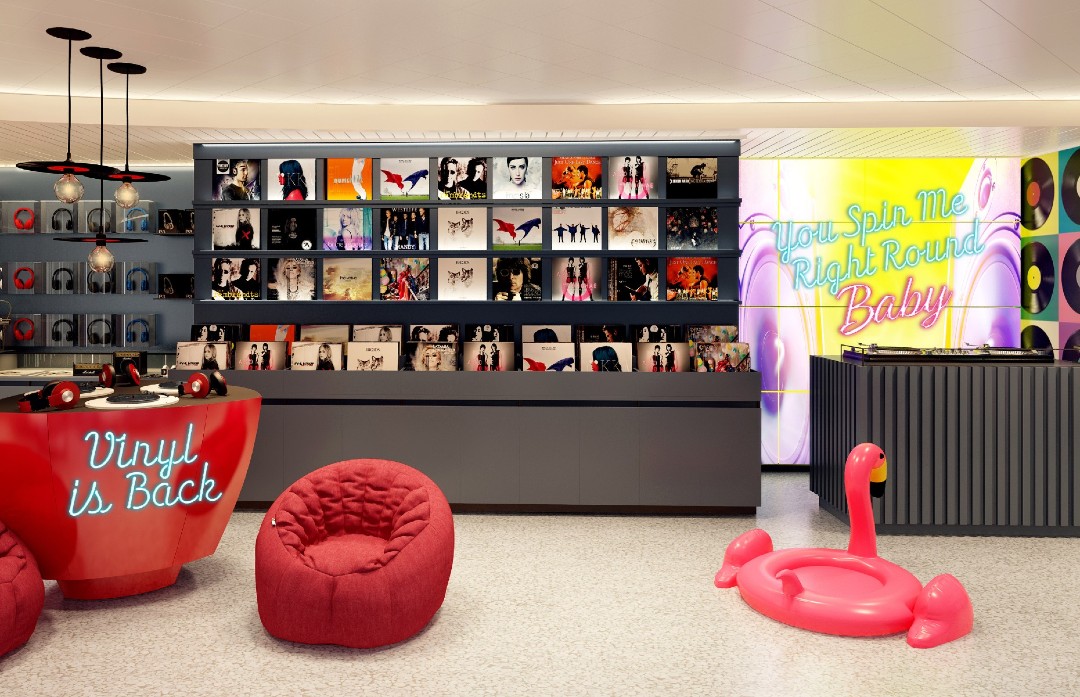 Scarlet Lady's design is fun and contemporary – there's even a vinyl store on board
Sailors' first taste of sailing on Scarlet Lady will include Michelin-inspired dining experiences, luxurious spa treatments, unlimited fitness classes, and entertainment featuring local British talent – all in a boutique-hotel style environment.
By the way, if you'd like to find out more about the ship and its unique offering, our review is a must-read.
At this time, only residents of England, Scotland, Wales and Northern Ireland will be allowed to sail on the Summer Soirée Series — you must be aged 18+ and vaccinated against Covid-19.
Additional testing and protocols will be confirmed closer to sailing, all in line with the most up-to-date recommendations from the UK government.
Virgin Voyages says it's committed to a healthy and safe start at sea and would never set sail without the proper precautions and considerations in place. This includes capacity limitations for this initial phased restart.
The Summer Soirée Series will officially be up for sale on Tuesday, 13 April; visit virginvoyages.com for more details.