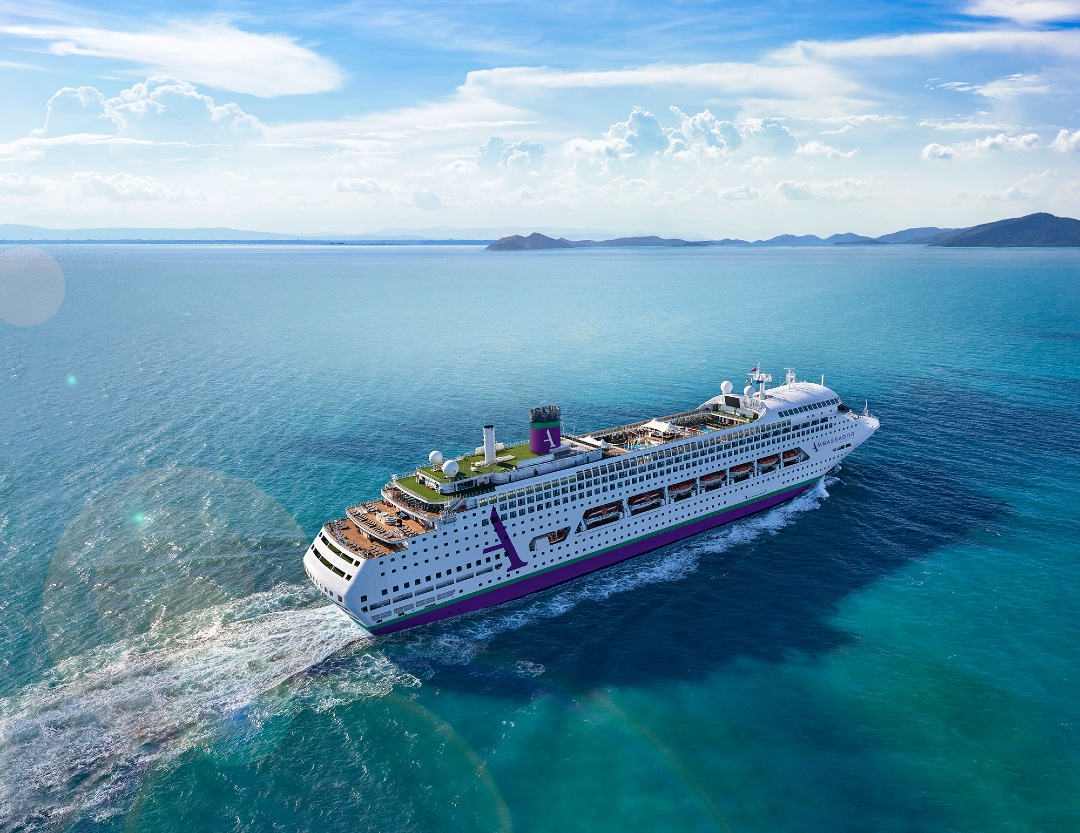 'We won't be stuffy.' New British cruise line launches to offer over 50s a 'friendly, authentic' cruise experience
Ambassador Cruise Line insists their no-fly cruises will bring back the cachet and style of cruising
Just as cruise ships are allowed to sail in UK waters after more than a year of lockdown along comes another surprise for an industry that's been rocked by the pandemic – a new British cruise line.
Ambassador Cruise Line is the first to launch in Britain since 2010 and is aimed at the over 50s, offering a no-fly 'premium-value, authentic and friendly cruise experience', sailing out of Tilbury, Essex.
It currently has one ship, Ambience, to carry 1400 guests which was originally the Regal Princess and christened in 1991 by former British Prime Minister Margaret Thatcher.
The maiden season begins on 6 April 2022 with an inaugural short break to Hamburg before sailings to the Norwegian Fjords and the British Isles planned throughout spring. From May 2023, Ambience will sail to a total of 88 different ports, featuring the Baltics and St Petersburg, Greenland, the Arctic, and Iceland.
'Ambassador is offering a traditional, stylish maritime experience. It's not about going down water chutes or surfing at the back of the ship – which there is a market for, but it's not the one we're seeking to service. We certainly won't be stuffy though.'
She will spend the winter on a range of expedition style voyages to the Canaries, Cuba, the Caribbean, Cape Verde and Scandinavia.
Chairman Gordon Wilson said: 'There's a certain style and cachet to cruising and we want to bring that back.
'Our launch is a demonstration of our belief in the underlying strength of the UK travel market as we emerge from the pandemic. Ambassador Cruise Line has been established to offer a proposition to consumers who want premium-value on classic ships.
'Our audience is looking for traditional values, strong environmental credentials, superlative service and no-fly cruises.'
He told The Telegraph Ambassador is offering a 'traditional, stylish maritime experience, adding: 'It's not about going down water chutes or surfing at the back of the ship – which there is a market for, but it's not the one we're seeking to service.' But he insisted this doesn't mean it would be 'stuffy.'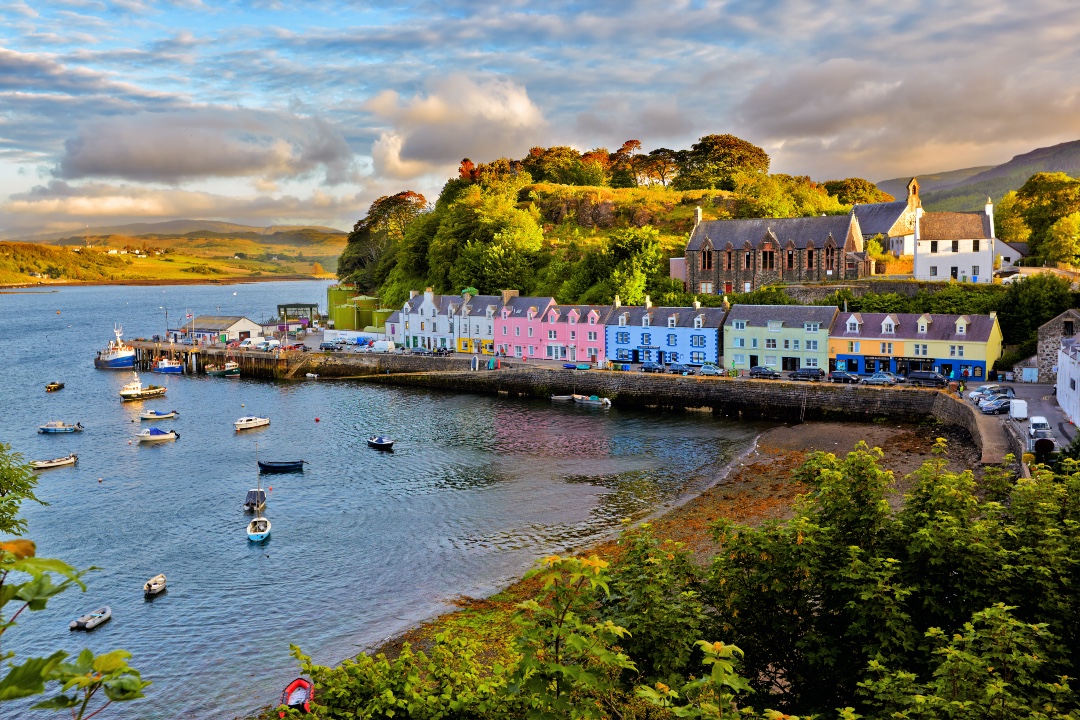 Ambassador will sail to the Isle of Skye in its maiden season offering British Isles cruises among others 
The ship, which the line saved from becoming floating apartments in Panama, will have 798 cabins and has five restaurants, two cafes, nine lounges, a swimming pool and a spa.
Prior to launching, Ambience will have a raft of upgrades including emission reduction technologies to reduce nitrogen oxide emissions by around 70 per cent.
She will be equipped with the latest ballast and sewage water treatment systems and single-use plastic onboard will be banned. Menus, shore plans and activity schedules will be digitalised to eliminate print.
'We believe a key factor in consumer decision making will increasingly be how environmentally friendly a cruise ship is,' Wilson said.
The line's management team includes several senior figures from the now defunct Cruise &Maritime Voyages (CMV), which stopped trading in July 2020 blaming the pandemic, including CEO Christian Verhounig.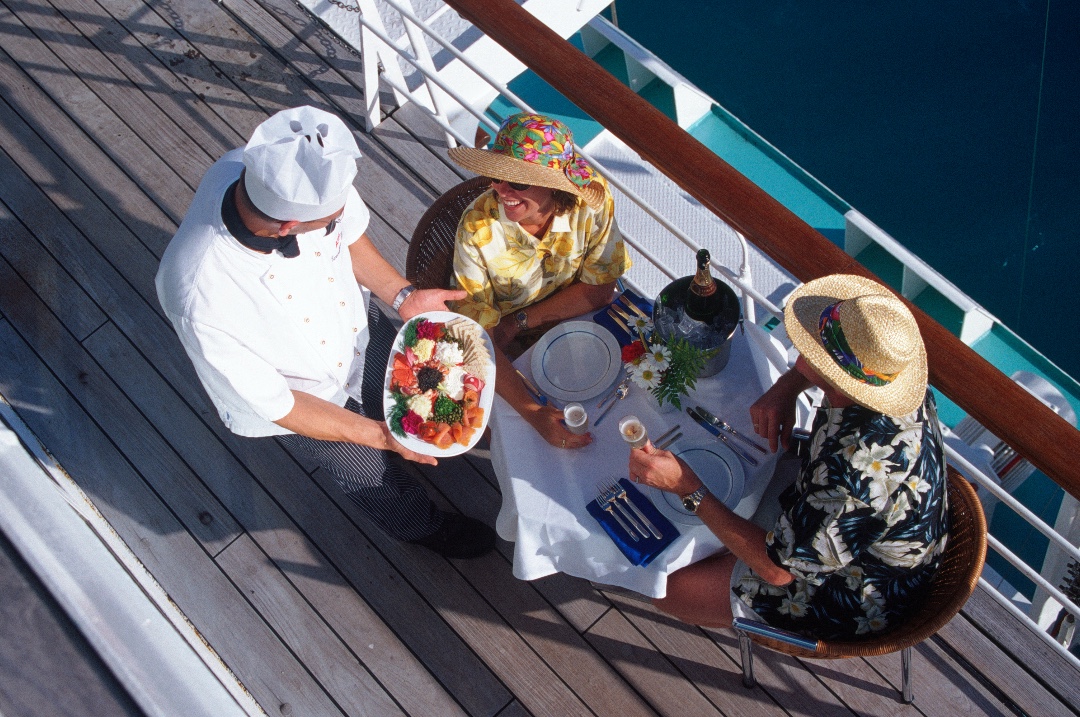 Ambience will offer a range of dining from its five restaurants and two cafes on board
All passengers and crew will need to be vaccinated. Cruises go on sale next month in June, with prices for a seven-night European cruise departing from Tilbury at £850 per person, on a full-board basis. Visit ambassadorcruiseline.com