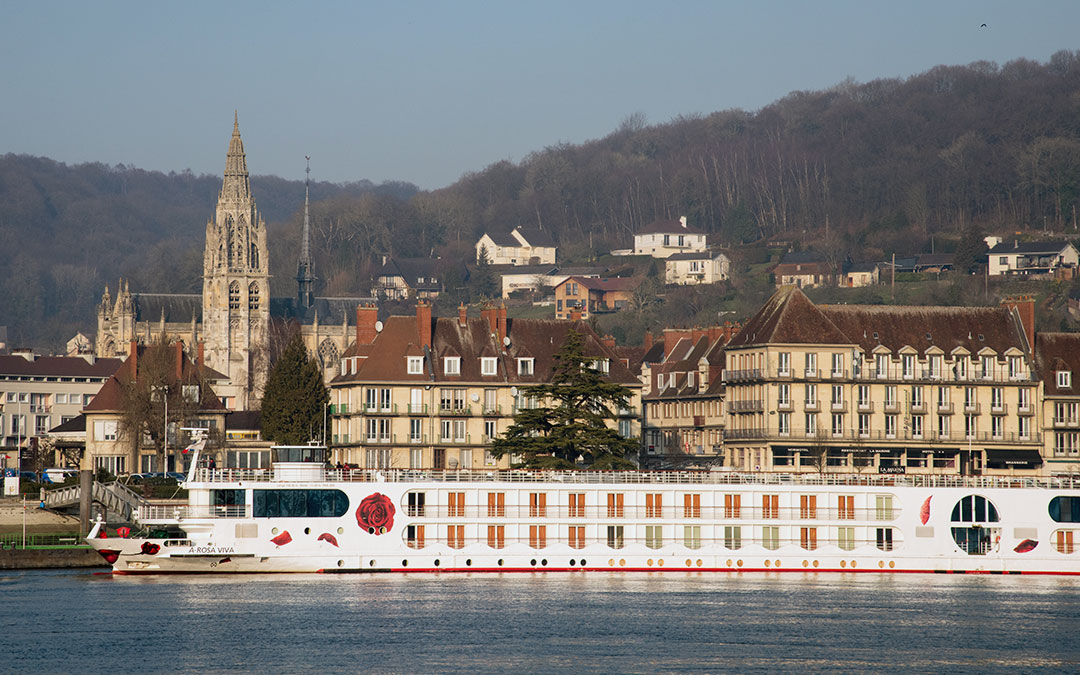 The French Connection – River cruising from the City of Lights to the sight of the D-Day landings in Normandy
Take in Paris and Normandy on a relaxing river cruise where you can see the most historic sights while going with the flow
Standing on the top deck of the MS A-Rosa Viva, I watch the skyline of Paris disappearing along with the sun. For a moment I'm sad. Just an hour or so earlier I'd only managed a glimpse of the Eiffel Tower and a whiff of the mouth-watering crepes being made below, before being whisked through the French capital to our home away from home for the next few days.
Normally, I'd want to linger in Paris, one of my favourite cities. But I'm here to explore further afield, taking a river cruise along the Seine all the way to Normandy, and taking in the region's capital, Rouen.
So I swap the City of Lights for the fascinating Rouen, famous for being the place where Joan of Arc was burned at the stake in 1431. She may have been martyred here, but there are no pictures of the saint nor a tomb. Her ashes were thrown in the Seine by her enemies who were terrified she'd come back to haunt them.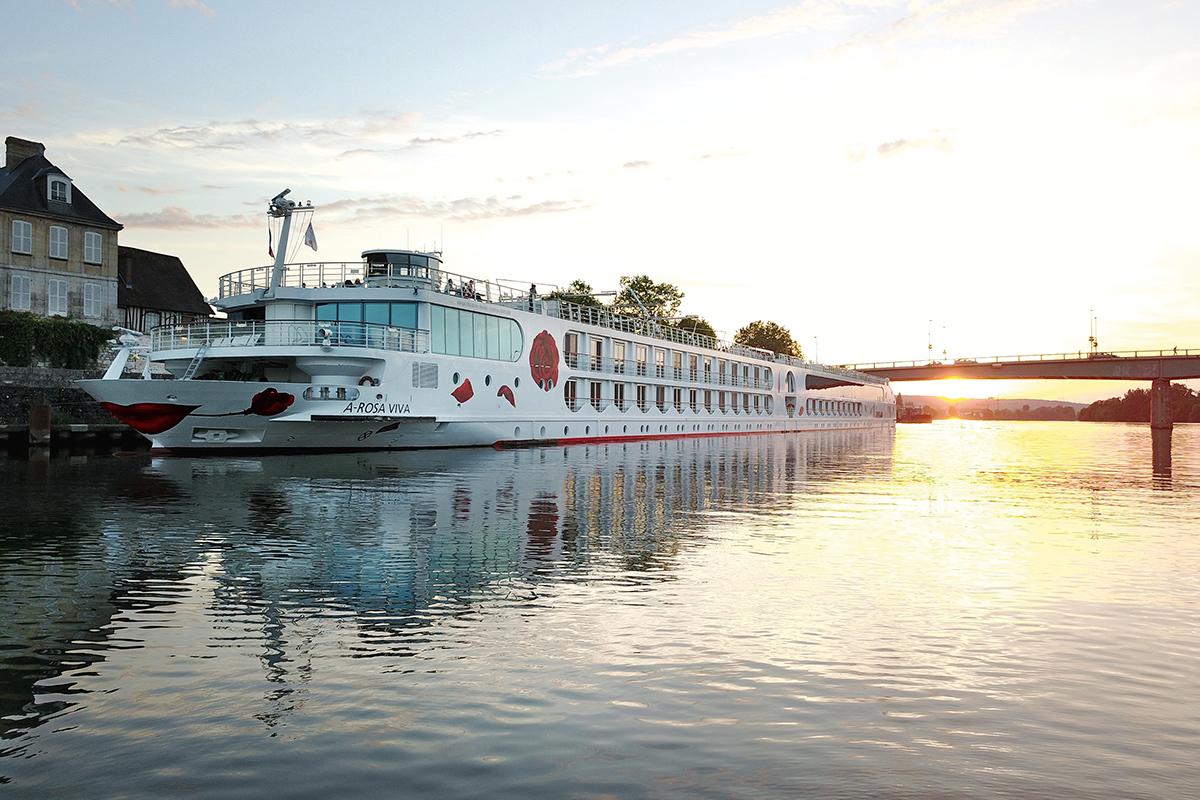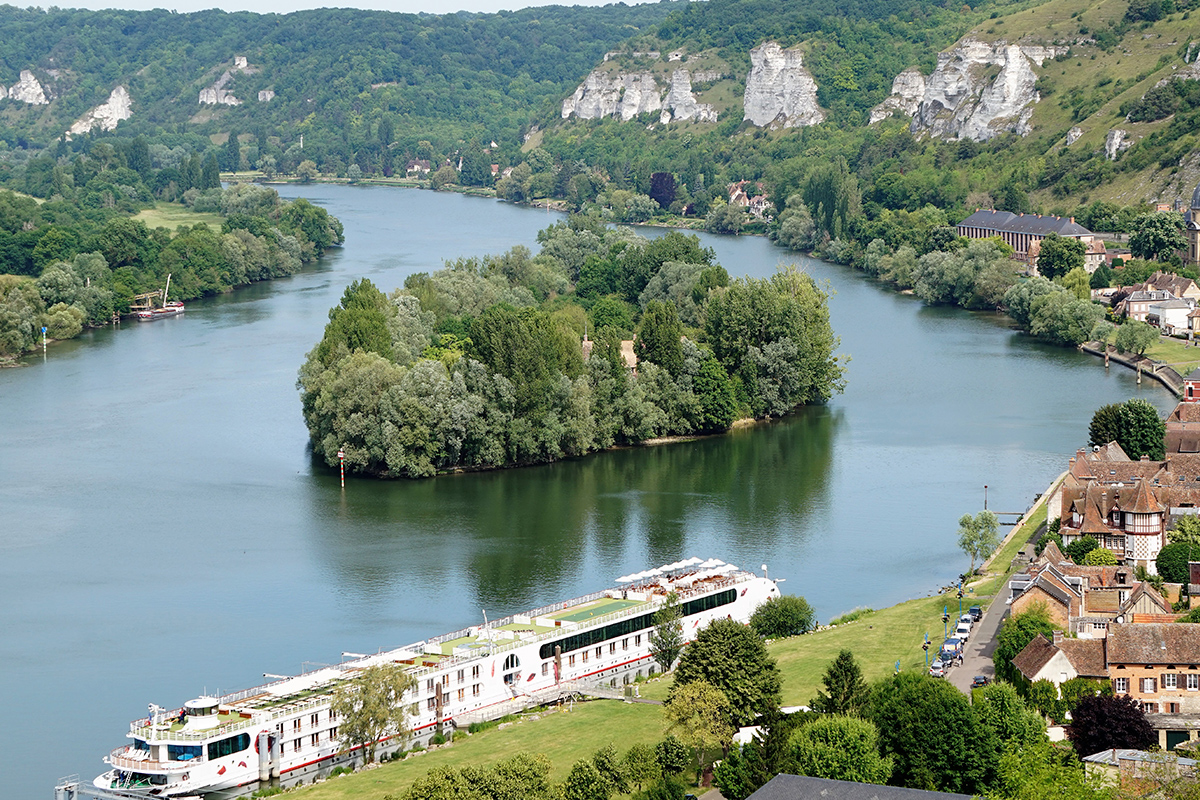 England's king, Richard the Lionheart, the Duke of Normandy, fared better. His heart is buried in a tomb in the cathedral in Market Square, a religious site which dates back to the fourth century. It's so beautiful inside that Claude Monet painted it 30 times, spending two years fascinated by the way the ever-changing light danced on the stone interior turning it a kaleidoscope of colours.
The Gothic Cathedral like the city, is a hotchpotch of styles. Now it is made of concrete and curved wood, with ancient stained-glass windows rescued from other churches and hidden to protect them from war-time bombs, and a wall of flint to subtly reflect the coast and cliffs of Northern France.
Rouen was heavily damaged in the Second World War – a staggering 45 per cent of the city was destroyed. But walking through its streets is like taking a stroll through history.
Outside, I meander through the ancient passages – along Rue Massacre where butchers slaughtered cattle, past the half-timbered houses, which were clad in stone to show the wealth of Rouen, and Gros Horloge, one of the oldest working clocks in Europe, until I find exactly what I'd come here for: Camembert cheese made from the milk of Normandy cows. Rich, so ripe it tastes of grass and creamy, this is the king of cheeses, which is why Napoleon ate one a day and gave them as gifts to his favoured subjects.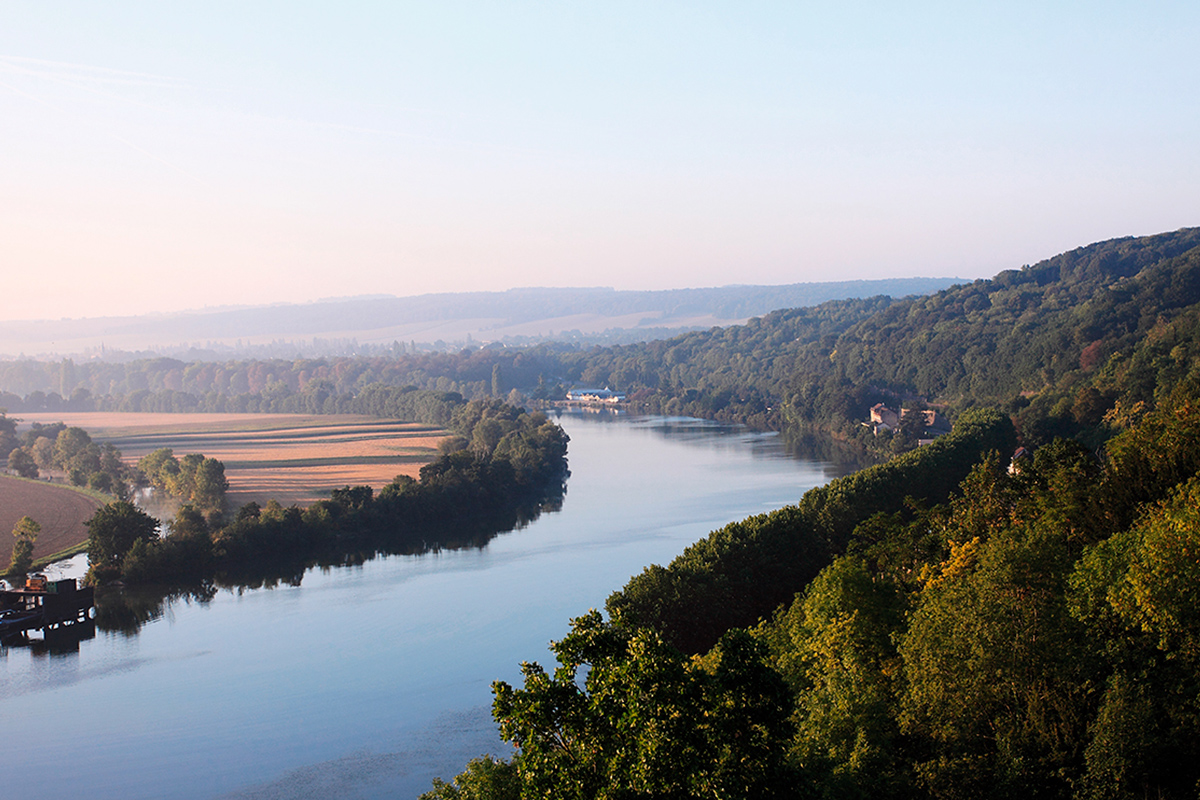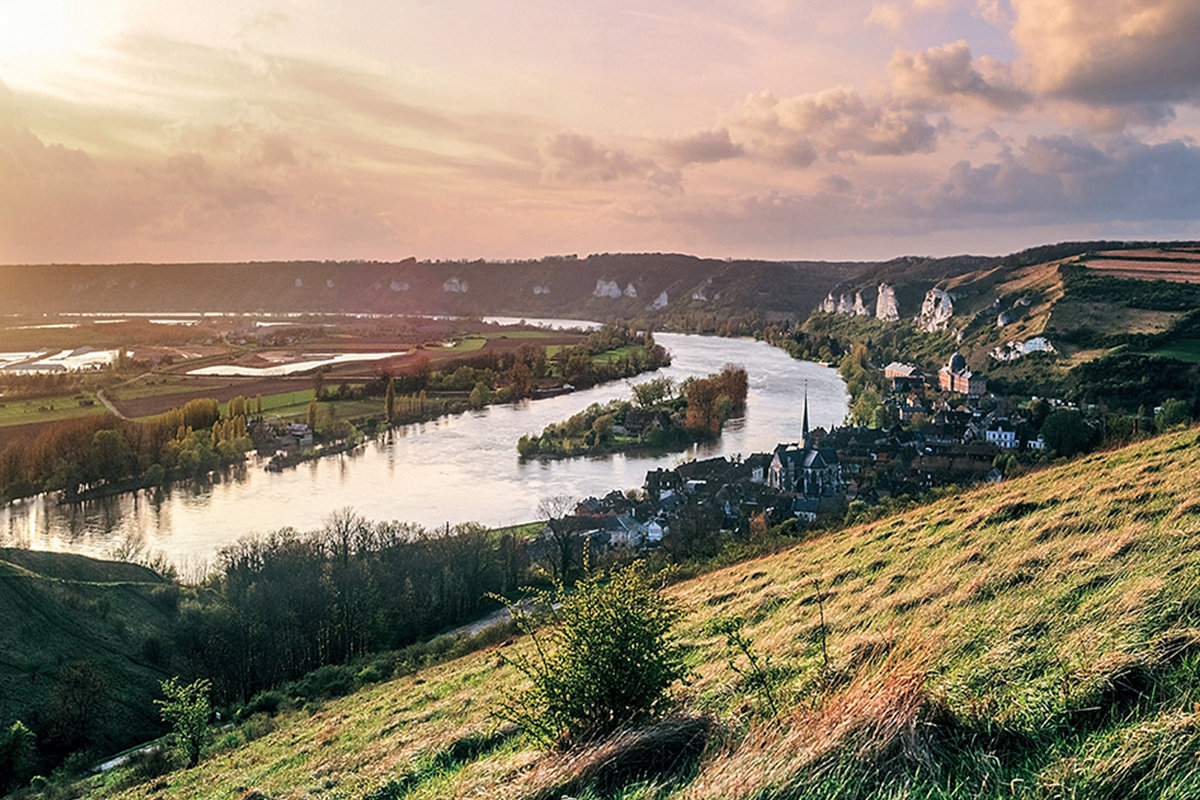 Normandy cows are so revered that our guide tells us stories about them wearing sunglasses to show how special they are
Normandy cows are revered, with stories told about them on our guided tour. 'They are so special they wear sunglasses,' our guide Anne tells us and I spend the next coach journey scanning the fields for bovines in designer sunnies to no avail. It's only at the end of the day that the bemused guide explains the real reason for the French saying – the dark brown markings around the cows' eyes.
Back on board, I'm in for a treat. French cheeses feature in the buffet and I pile my plate high with camembert and another Normandy cheese, Pont- l'Eveque Vic, along with, grapes, fruits and thick slices of freshly baked baguette. 'Tres bon,' I mutter as I wash it down with local red wine. If you're going to go on a river cruise to Normandy, this is the way to do it: in style.
Outside, French families are playing boules and I go to my cabin early to be lulled to sleep by the sound of laughter and bickering over who has won which point.
The next day the view from my cabin is of Caudebec-en-Caux. While the rest of my group go exploring the countryside on the ship's e-bikes, I decide to stay onboard and relax. I read a book under the surprisingly hot sun, then plunge into the whirlpool. It's an indulgent treat of a day, where I laze around, then feast on more local delicacies and wine.
After a hearty breakfast the next day – where I eat more camembert – we head to Honfleur. This historic port is so pretty it's catknip to artists whose work is displayed in the many art galleries dotted around the harbour.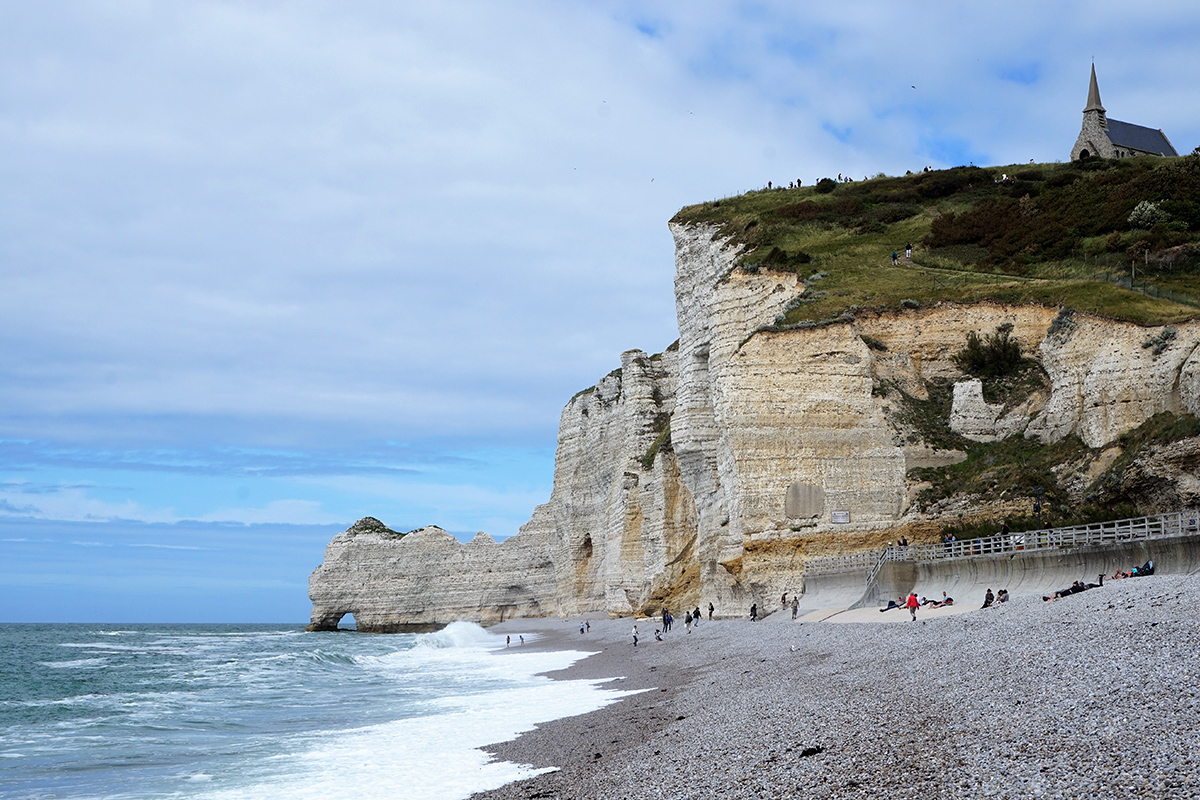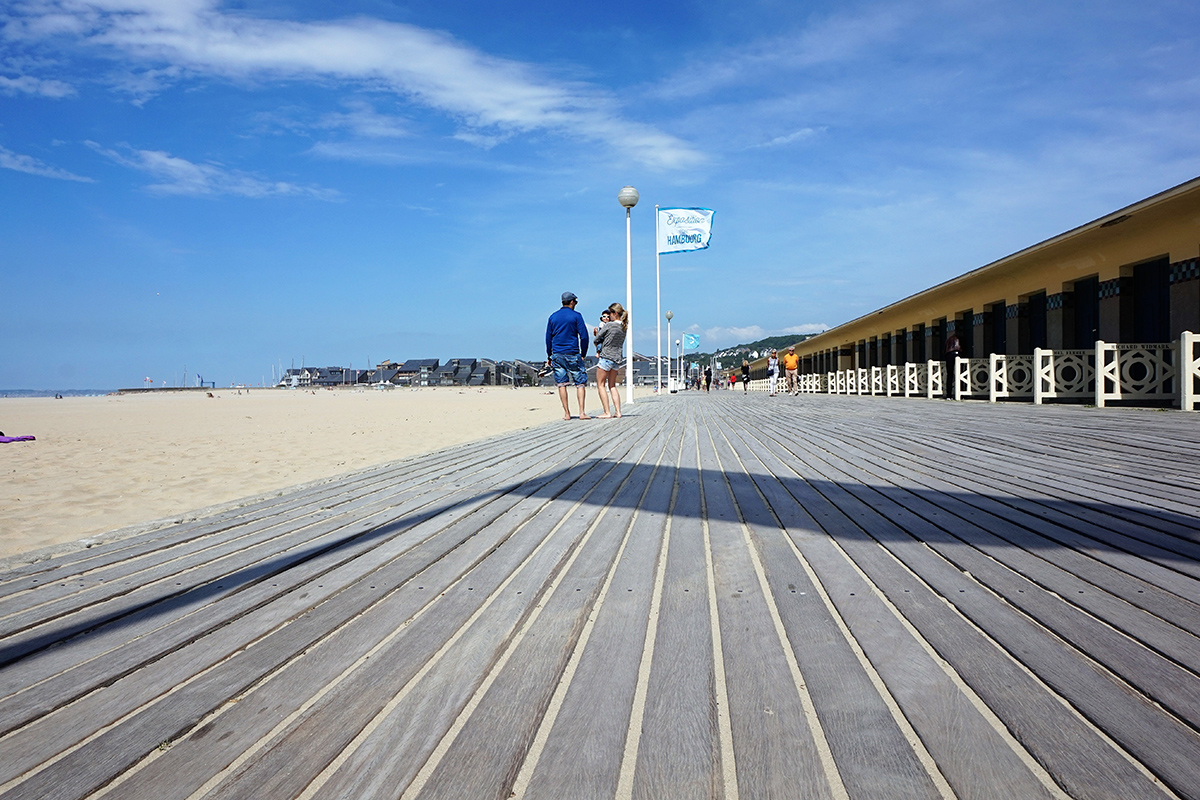 I browse around the boutiques and bric-a-brac shops near the 15th-century wooden church of Sainte-Catherine, before heading to a seaside restaurant to watch the fisherman bring in their catch of the day and watch locals and tourists alike dine on the freshly caught fish.
There's no time for more than a cold drink though before we're being whisked along to Deauville. It was created by Napoleon III who wanted to create a chic seaside city for the Parisians to enjoy. It took four years to build – and was such a success it became known as Paris' 21st arrondisemont.
Now it's the haunt of A-listers who walk the red carpet on the sandy beach to attend the annual Deauville American Film Festival which began in 1975. Stars including Brad Pitt, Diane Kruger, and Zac Efron jet in for a luxurious stay at the Hotel Le Normandy, or to browse the designer shops in half-timbered houses – Louis Vuitton, Hermes and Tommy Hilfiger have all followed Coco Chanel's 1913 lead in opening stores here.
We only have a couple of hours to soak up the atmosphere before being whisked to our next stop: a Calvados distillery where we get to sample some of the finest apple brandy under the Normandy apple trees, which give it its distinct and world-famous flavour.
It's an appetiser before dinner back on board the A-Rosa Viva, who is winding her way along the Seine. Every day on this leisurely river cruise to Normandy is another beautiful town or city to behold, and we're never far from somewhere spectacular. We visit Le Havre, Etretat, with its pebble beach and dramatic chalky cliffs which remind me of my Sussex home – and Les Andelys where Richard the Lionheart built a castle later besieged by Phillippe II of France.
Who would have thought such a pretty little place would have such a frought history, which ended with the fortifications being finally destroyed during the reign of Heinrich IV of France?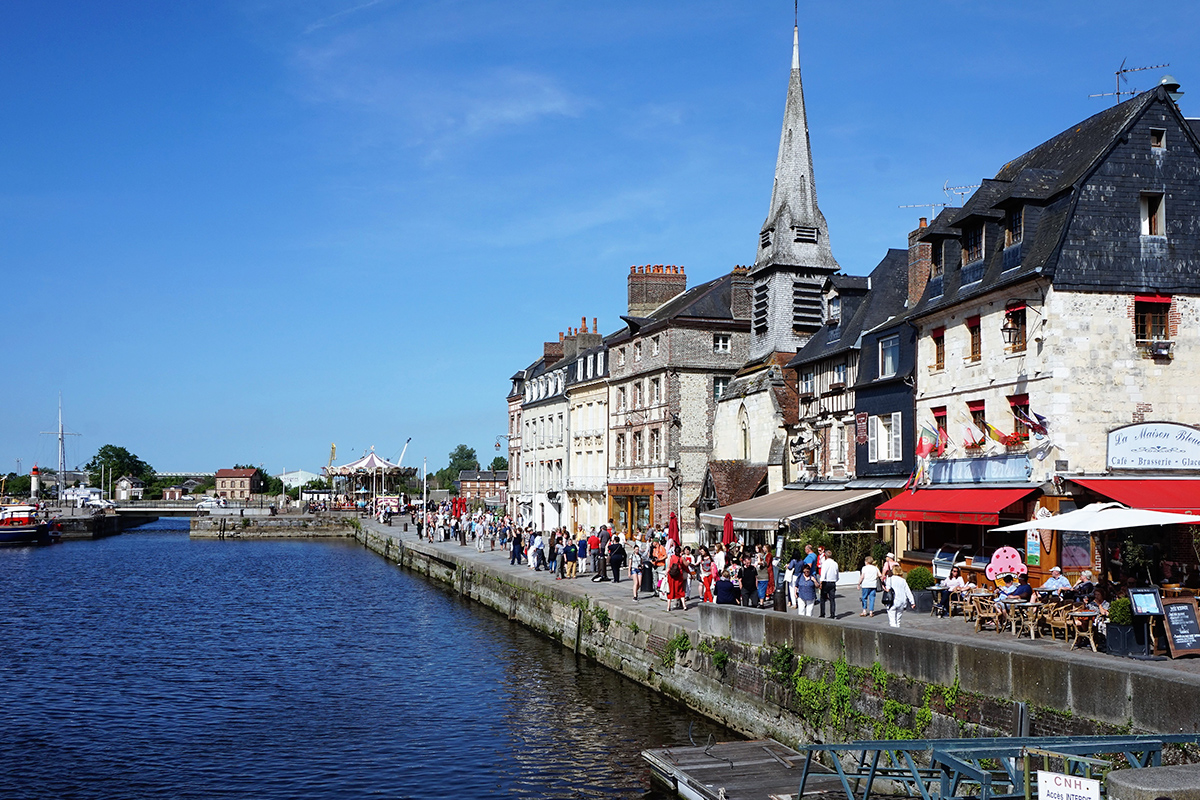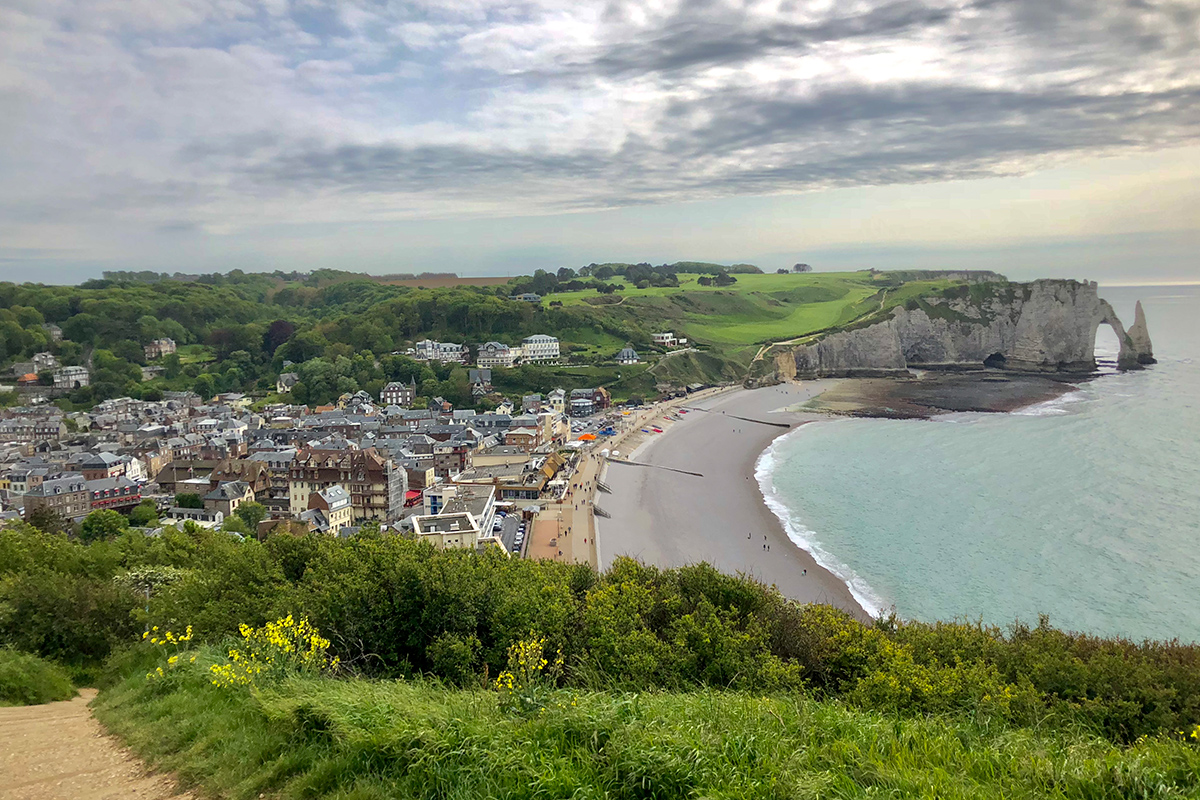 Nothing is too much trouble on board – the crew are friendly and the cruise is all-inclusive so you don't have to worry about paying for anything
That's what is amazing about cruises like this. One minute you're being given tours by guides who bring the past to life, and the next you're back on board this floating boutique hotel, sipping a cocktail, working out in the bijou gym, or even playing a game of giant chess on the sun deck. 
Nothing is too much trouble on board. The crew are friendly, and because the cruise is all-inclusive you don't have to worry about anything. Cocktails, wine, and a huge hot and cold buffet are all included and for a small charge you can book a meal in the private dining room.
All I have to do is drink in the ever-changing view of Normandy, oohing as we just fit through a lock, and ahhing at the beautiful scenery we pass. It's impossible not to relax and smile at the sight of children on the river bank and those famous Normandy cows in the fields. Who needs to rush around when you can take in the sights in style while going with the flow. So I surrender to the sedate pace because any other way would be, frankly, inSeine.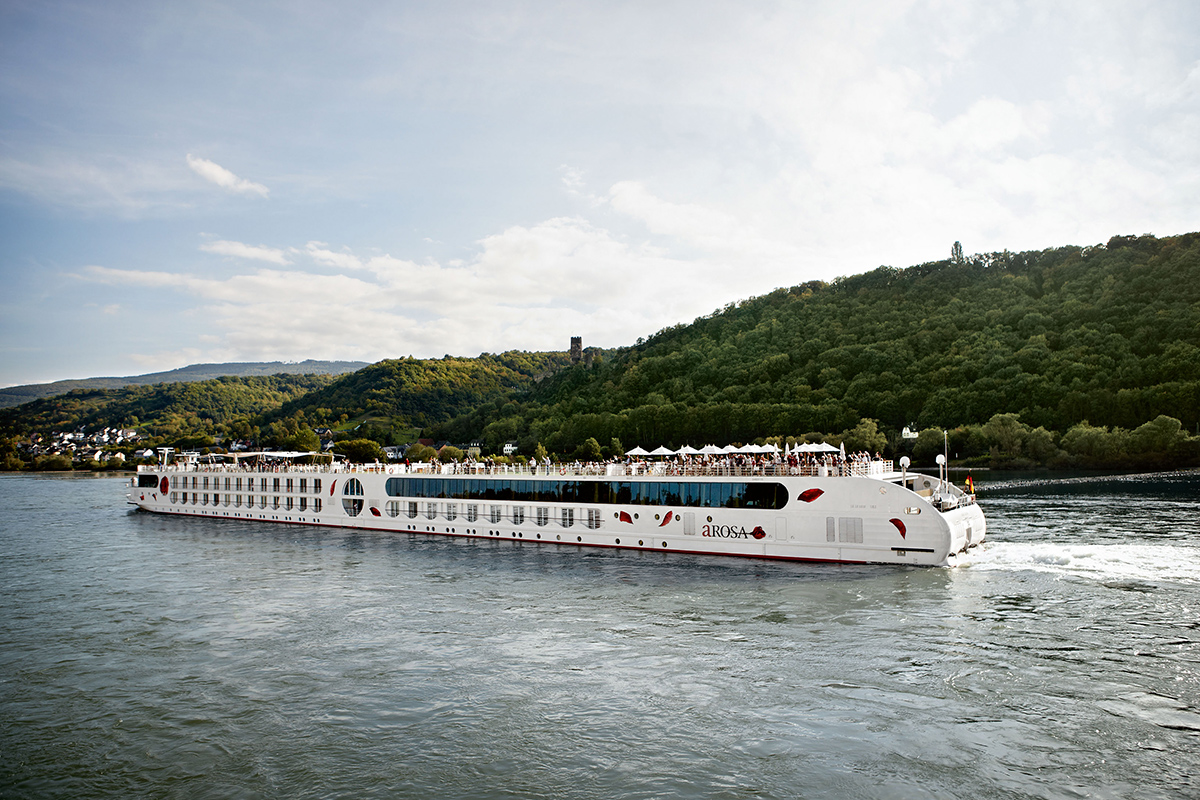 A seven night Experience Normandy With Paris river cruise starts from 650 Euros per person with Arosa Cruises. That includes premium all-inclusive departing from Paris.
Currently suspended, the cruise line is looking to restart river cruising in France shortly.
To book visit www.arosa-cruises.com